Verizon Fios Utility Work
PLEASE TAKE NOTICE, that Verizon will begin utility work in Eastampton beginning on October 6, 2021 for the below specified roads.  Door hangers will be utilized to notify residents shortly before work begins.  Eastampton Township Police will be in the area to assist motorists throughout the duration of this project during the hours of 7am to 3pm Monday to Friday. Please see the attached letter from Verizon for further details and contact numbers.  Additional roads may be added at a later date, and any additional developments will be posted as Verizon mobilizes their forces and begins the work.
Ariel Dr.

Cypress Dr.

Knightsbridge Rd.

Nottingham Way

Surrey Ct.

Bedford Ct.

Darby Circle East

Knotty Oak Dr.

Oxford Ct.

Wellington Ct.

Bennington Ln.

Darby Circle West

Lancashire Dr.

Peachtree Ct.

Westover Ct.

Berwick Ct.          

Dewberry Dr.      

Laurelwood Ln.

Poplar Ct.

Willowbrook Way

Butternut Ct.

Elderwood Dr.

Liat Dr.

Prince William Ct.

Windham Dr.

Cedarwood Ct.

Elm Tree Ln.

Linden Tree Ln.

Red Bud Ct.

Woodcrest Dr.

Chelsea Rd.

Honey Locust Ln.

Mahogany Ct.

Red Oak Ct.

Woodhurst Dr.

Chestnut Dr.

Jessica Way

Manchester Rd.

Rochelle Dr.

Woodstone Ct.

Christopher Ln.

Kent Ct.

Manor House Ct.

Stafford Ct.

York Circle

Coventry Rd.

Kingsley Rd.

Mulberry Ln.

Suffolk Dr.
Verizon
401 S. High St.
West Chester, Pennsylvania 19382
Dear Neighbor,
In the near future, Verizon will be bringing its technologically advanced fiber optic network to your neighborhood. As part of this effort, we will soon begin placing buried utility lines in your community that provide a fiber-to-the home/business connection. We are sending this notice to give you an idea of what to expect during this construction phase of the project.
First, different colored lines will be painted by utility companies that have facilities in the neighborhood. The lines will appear at various locations on the street, sidewalk and in the grassy areas around your community. This marking of facilities is necessary to identify buried utility lines in the area, as required by law, and is part of the normal construction process in New Jersey.  These lines are not permanent; over time, they will fade.  If you have a buried sprinkler system, "invisible" dog fence, and/or private landscaping lighting on your property, please contact us at 888-240-5752 or 1.888.268.7824
Next, a "door hanger" will be placed at your home to notify you prior to the day before construction is scheduled to begin.  All of the work will be handled by Verizon authorized contractors and their vehicles will be clearly identified with a sign that reads "Verizon Authorized Contractor." All work will be done in the public right-of-way. The exact location of the public right-of-way in relation to your property was identified during the design phase of the project, and was verified through the permit approval process. 
During construction, there is a possibility that some homeowners may see altered terrain in front of their homes but within the public right-of-way. Our goal is to complete this work quickly and with as little disruption as possible. We will restore altered terrain to as close to original condition as possible. However, the time needed for full restoration will depend on weather conditions. In the event any of our efforts cause you concern, you may contact us at the number above and we will address your concerns as quickly as possible.
Once our fiber optic network is available in your neighborhood, you will be notified of how to order FiOS® TV, FiOS® Internet and home phone service.  With FiOS® you get:
Razor sharp award winning TV with over 625+  channels available – including 185+ in HD – PLUS the latest movies, your favorite sports and premium channels
Internet service with speeds of up to 500Mbps and with FiOS Speed Match upload speeds are as fast as your download speeds
A next generation voice, data and entertainment network with unmatched reputation for speed, reliability and customer service.
Make sure you reserve your spot now to get the earliest possible installation date by visiting verizon.com/fioscomingsoon to learn more about the available services and to let us know you want FiOS. Once FiOS is available, we will contact you, discuss all of the services we offer and schedule your installation.  In the meantime, avoid getting locked into a long-term contract with cable so you'll be free to enjoy FiOS as soon as it's available.
Sincerely,                                                                                                                                              
Your Verizon team
Sours: https://www.eastampton.com/clerk/page/verizon-fios-utility-work
At Allconnect, we work to present quality information with editorial integrity. While this post may contain offers from our partners, our opinions are our own. Here's how we make money.
With 5G on the horizon, many big names in the telecom industry are rushing to be the first to bring newer, more efficient technologies to customers for a good price. But what about fiber internet? After all, it was only a few years ago that providers like AT&T and Google were also racing to build fiber optic networks and deliver the blazing-fast speeds they're known for.
For those waiting on a fiber internet option, here's what you can expect from providers and where they plan to break ground next.
AT&T Fiber
AT&T's fiber network expansion is moving ahead of schedule since their 2015 DIRECTV acquisition. The company has already deployed fiber broadband service to 14.5 million customer locations, and recently announced that it would be adding another 3 million locations in 90 metro areas in 2021.
"Fiber is a durable solution and a superior technology to address the demands for broadband," said CEO of AT&T Communications LLC, Jeffery McElfresh at a conference in March. "It delivers 1 gigabyte speeds, has low latency, is symmetrical for downlink and uplink demand and is easily upgradable to multi-gig with minimal investment as demand growth continues."
AT&T Fiber availability
AT&T's comprehensive coverage map can give you a look at every city where AT&T Fiber is available and some areas that'll be available in the future. Here are a few major metropolitan areas where AT&T Fiber has limited availability so far:
Atlanta, GA
Austin, TX
Birmingham, AL
Charleston, SC
Charlotte, NC
Chicago, IL
Cleveland, OH
Columbus, OH
Dallas/Fort Worth, TX
Detroit, MI
El Paso, TX
Fort Lauderdale, FL
Jacksonville, FL
Kansas City, KS/MO
Indianapolis, IN
Lexington, KY
Little Rock, AR
Los Angeles, CA
Louisville, KY
Memphis, TN
Miami, FL
Mobile, AL
Nashville, TN
New Orleans, LA
Oakland, CA
Oklahoma City, OK
Orlando, FL
Raleigh, NC
Reno, NV
Sacramento, CA
San Antonio, TX
San Diego, CA
San Jose, CA
Springfield, MO
St. Louis, MO
Tulsa, OK
Check out the AT&T Fiber availability map for a look at future serviceable locations coming soon.
See AT&T Fiber internet plans
Google Fiber
In 2016, Google Fiber was the name on the tip of everyone's tongue and it was poised to forge the next great frontier in fiber internet service. At first the provider announced and executed ambitious plans to bring gig speeds to consumers at cable internet prices with "shallow trenching" technology. However, problems with the new Google Fiber 2.0 process forced Google to rollback service in areas like Louisville, Kentucky after a passive service deployment.
The Google Fiber team utilized a nanotrenching technique in Kentucky that allowed for faster and more affordable deployment. Unfortunately, that new method was to blame for many faulty installations around the Louisville area. For future expansions, Google Fiber has switched to a microtrenching technique which allows for a deeper and more secure install.
However, in 2016 Google placed a moratorium on all fiber optic projects going forward. It wasn't until July 2021 that the company expanded to a new market in Des Moines, IA, which already had fiber infrastructure in place. Google recently announced it would open service in the Millcreek and South Salt Lake, Utah areas.
Google Fiber availability
Google Fiber is currently still operating in 20 cities including:
Atlanta, GA
Austin, TX
Charlotte, NC
Chicago, IL
Denver, CO
Huntsville, AL
Kansas City, MO
Miami, FL
Nashville, TN
Oakland, CA
Orange County, CA
Provo, UT
Salt Lake City, UT
San Antonio, TX
San Diego, CA
San Francisco, CA
Salt Lake Valley, UT
Seattle, WA
The Triangle, NC
West Des Moines, IA
See if Google Fiber is available in your area
Verizon Fios
When Verizon rolled out its fiber optic broadband service in 2005, the provider was one of the very first to do so. Now, Verizon Fios is available in nine states across the U.S. and is one of the most reliable fiber-optic internet providers around. Fios has earned the best scores of any internet provider from the American Customer Satisfaction Index every year since 2016.  
In terms of their current outlook, Verizon, like many other providers will double down on 5G expansion in new and existing markets along with the "continuation of the fiber build-out."
Is Verizon Fios available in my area?
Internet service by Verizon is currently primarily available in major metropolitan areas in Northeastern states like New Jersey, Delaware and Rhode Island. Here are a few more cities you'll find Verizon Fios service:
See Verizon Fios internet plans
Spectrum Gig Internet
Although Spectrum provides speeds up to 940 Mbps in select areas, the provider does not currently offer what would be considered traditional fiber optic internet service. Spectrum uses a hybrid fiber-coaxial or HFC network to deliver high-speed broadband internet to 44 states in the U.S.
This kind of connection uses a fiber connection to establish most of the long-distance connection and then switches to cheaper coaxial cable lines to travel shorter distances within neighborhoods.
After raising the starting speeds in many Northeastern markets from 100 to 200 Mbps towards the end of 2019, it's unclear whether or not Spectrum has plans to expand gig-speed services in 2021.
Spectrum gig-speed availability
Speeds up to 940 Mbps are available in select areas with Spectrum service, including the following major metropolitan areas:
See Spectrum gig internet plans
Written by:
Taylor Gadsden
Writer, Broadband & Wireless Content
Taylor is a veteran member of the Allconnect content team and has spearheaded a number of projects, including a data piece on the top fiber cities in the U.S. and a troubleshooting guide on how to connect your p… Read more
Edited by:
Trey Paul
Editor, Head of Content
Read bio
Sours: https://www.allconnect.com/blog/update-on-fiber-internet-availability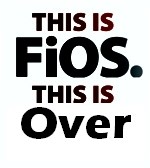 Verizon's FiOS expansion is still, still, still, still, and still dead.
Despite the passage of favorable legislation deregulating the state's largest telecom companies, Verizon has thumbed its nose at New Jersey's efforts to convince the company to expand its fiber-to-the-home service.
"Verizon does not plan to expand its FiOS service footprint," wrote Tanya Davis, a Verizon franchise service manager for FiOS in New Jersey and New York. "The company remains focused on continuing to meet its franchise obligations, and delivering competitive services, and enhanced consumer choices, where the services are available."
More than a decade after passing the 2006 Cable TV Act in New Jersey, designed to convince telecom companies to compete more vigorously with each other, Verizon remains uninterested in further expanding its fiber network in New Jersey and beyond.
After successfully lobbying the state to adopt a statewide cable TV franchise policy, making life easier for Verizon by not requiring the company to negotiate a contract with each town serviced, Verizon suddenly stopped caring after announcing a pullback in further FiOS expansion in 2010. The change in heart appears to have started at the top. Then CEO Ivan Seidenberg, who approved FiOS, retired and was replaced by Lowell McAdam, who preferred Verizon invest mostly in its wireless networks.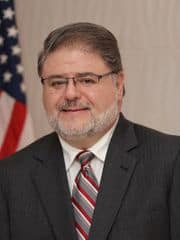 Vergano
As a result, New Jersey has a telecom industry-friendly deregulatory policy in place with nothing to show for it.
"People want to see competition," Wayne Mayor Christopher Vergano told the North Jersey Record, citing complaints his office has received about Altice USA's Optimum service. "Over the years, they've seen their cable bills increase. We're trying to give residents options."
Wayne's Township Council passed a resolution asking state lawmakers to review the 2006 Cable TV Act to find a way to coerce Verizon to do more fiber upgrades in the state. In 2006, then Gov. John Corzine got Verizon to commit to wiring 70 towns across New Jersey, and Wayne was not one of them.
Verizon agreed to expand its fiber network to all county seats, as well as areas with a population density in excess of 7,111 residents per square mile.
New Jersey's Board of Public Utilities (BPU) is still allowed to report on Verizon's progress, but little else, thanks to deregulation. A BPU report stated deployment of FiOS slowed to a crawl between 2010-2013, when only three new towns were reached with fiber upgrades. What little interest Verizon still had in FiOS expansion ended after 2012's Superstorm Sandy, after which Verizon ended expansion in urban areas of New Jersey as well.
"It's solely Verizon's discretion to add municipalities to its system-wide franchise," a BPU spokesman told the newspaper.
Prior to deregulation, utility boards and regulators could compel companies to offer service instead of shrugging their shoulders and telling state lawmakers 'it's all up to Verizon.'
Related
Sours: https://stopthecap.com/2019/05/06/fios-expansion-is-still-dead-new-jerseys-efforts-to-win-over-verizon-for-naught/
Verizon Fios availability and coverage map
Verizon Fios availability at a glance
Verizon internet is available throughout much of the Northeast and Mid-Atlantic. Most locations will have access to Verizon High-Speed Internet, a DSL service. Select metro areas will be eligible for Verizon Fios Home Internet and Verizon Fios TV, delivered over a 100% fiber-optic network.
Verizon Fios availability Map
Top service areas where Verizon Fios is available:
Check availability
Verizon Fios features
When it comes to perks and quality of service, there are plenty of reasons to choose Verizon Fios over other providers in your area including:

Speed
Fios Home Internet plans are all about speed. Pick the plan for you depending on your users and connected devices and enjoy faster data transfers than ever.

Reliability
Verizon's 100% fiber-optic network allows for better connectivity, zero latency and an uninterrupted online experience.

Customer service
Verizon has the highest customer satisfaction scores of any internet provider from the American Customer Satisfaction Index (ACSI), but it received just a 2/5 for technical support from Consumer Reports.
Other services from Verizon Fios
Looking to bundle home services with Verizon Fios?
In select locations, Verizon 5G home internet and High-Speed DSL internet are available where fiber optic networks do not extend. As of April 2021, Verizon 5G home internet has expanded into 31 markets across the country, the newest market being Riverside, CA.

Home phone services are also available to bundle with internet and TV plans. Call now to see what kind of Verizon home services are offered near your region and residence.

Call for details: (844) 451-2720 (844) 451-2720
Verizon Fios FAQs
How much is Verizon Fios?
Verizon Fios internet plans start at $39.99 per month for speeds up to 200 Mbps. Fios TV packages start at $50 per month, but your exact pricing and service availability will depend on your location and the plans that best fit your needs.
Is Verizon Fios available in my area?
If you're located in the Northeast or Mid-Atlantic regions of the U.S., it's likely that Verizon Fios services are offered in your area. Call to check Verizon Fios availability near you.
How do I know if Fios is available?
Our representatives would be happy to assist you with Verizon Fios availability in your area. No time for a call? Use the ZIP check above to see which providers offer services to your home.
How do I get Fios TV One?
The Fios TV One DVR device is available when you order a Fios TV plan. The whole-home DVR system is Ultra 4K compatible, includes a TV Voice Remote and has Netflix and YouTube channels built-in for quick navigation.
*Pricing per month plus taxes for length of contract. Additional fees and terms may apply. Pricing varies by location and availability. All prices subject to change at any time. May or may not be available based on service address. Speeds may vary. As of 04/02/20.
Was this page helpful?
We're glad! Tell us what helped most on this page.
Was this page helpful?
Thanks for your feedback!
Your insight helps, and we'll do our best to improve your experience.
Written by:
Taylor Gadsden
Writer, Broadband & Wireless Content
Taylor is a veteran member of the Allconnect content team and has spearheaded a number of projects, including a data piece on the top fiber cities in the U.S. and a troubleshooting guide on how to connect your p… Read more
Edited by:
Robin Layton
Editor, Broadband Content
Read bio
Subscribe to our weekly newsletter for internet news and promos
By subscribing, you agree to receive Allconnect newsletter and promotional emails. Your privacy is important to us.
Thanks for subscribing!
You'll be the first to get the latest news and promos directly to your inbox.
Sours: https://www.allconnect.com/providers/verizon/availability
Coming verizon soon fios
Here in October, Verizon has unveiled three more cities for its 5G Home Internet service -- Birmingham, Alabama; Fort Wayne, Indiana and Oklahoma City, Oklahoma -- as it seeks to expand its home broadband footprint. Meanwhile, Verizon Fios, the company's fiber-optic internet service, has captured the top spot of the J.D. Power US Residential Internet Service Provider Customer Satisfaction Study for multiple years since it launched in 2004 -- but it's only available in eight states and the District of Columbia.
Verizon offers home internet via DSL for much of its footprint, primarily for those in the Northeast who are outside its Fios network. Verizon LTE Home Internet service is an option in 200 markets, beyond the 60 markets where 5G service is currently available.
All of that makes for a complicated coverage map -- and it means there's a lot to consider before signing up for Verizon based solely on the glowing reviews.
Like
All Verizon Fios plans are 100% fiber, with symmetrical download and upload speeds
No data caps or allowances on any plans
No term agreements necessary on any plans
Don't Like
Low fiber availability for a national company
While Fios and 5G are affordable, LTE and DSL options are pricey
If you live within Verizon's East Coast footprint and Verizon Fios is available at your address, its internet service is tough to beat. If you're outside that area, you may have some form of Verizon home internet service available to you, but you'll need to make some tough side-by-side comparisons to find what's truly best for your address (keep reading, because we can help with that). 
Read more: Best internet providers for 2021: Cable vs. DSL vs. satellite and more
Here's where you can get Verizon internet service
Availability for Verizon Fios is solely in eight northeastern states -- Delaware, Maryland, Massachusetts, New Jersey, New York, Pennsylvania, Rhode Island and Virginia -- and Washington, DC. You can use the Verizon availability checker to see if Fios is available at your address within those areas.
Verizon is also aiming to expand the availability of its 5G Home Internet service across the country. Currently, it is offered in parts of the following 60 markets: Akron, Ohio; Albuquerque, New Mexico; Arlington, Texas; Anaheim, California; Ann Arbor, Michigan; Atlanta; Austin, Texas; Birminghom, Alabama; Charlotte, North Carolina; Chicago; Cincinnati; Cleveland; Columbia, South Carolina; Columbus, Ohio; Dallas; Denver; Des Moines, Iowa; Detroit; Durham, North Carolina; Fort Wayne, Indiana; Fremont, California; Fresno, California; Greensboro, North Carolina; Gresham, Oregon; Hartford, Connecticut; Houston; Indianapolis; Kansas City, Missouri; Las Vegas; Little Rock, Arkansas; Los Angeles; Louisville, Kentucky; Memphis, Tennessee; Miami; Milwaukee, Wisconsin; Minneapolis and St. Paul, Minnesota; Nashville; New Orleans; Niagara Falls, New York; Oklahoma City, Oklahoma; Omaha, Nebraska; Orlando; Pensacola, Florida; Phoenix; Raleigh, North Carolina; Riverside, California; Sacramento, California; Salt Lake City; San Antonio, Texas; San Diego; San Francisco; San Jose, California; Sarasota, Florida; Seattle; Spokane, Washington; St. Louis; St. Petersburg, Florida; Tampa, Florida; and Tucson, Arizona.
Available internet plans with Verizon
Verizon Fios, which is 100% fiber-optic, offers three different plans
Verizon High Speed Internet, a DSL service, provides options for those outside the Fios network in the Northeast
Verizon LTE Home Internet is available in select markets in 48 states
Verizon 5G Home Internet is currently available in 60 markets across the US
Verizon Fios Internet plans and pricing
| Plan | Max speeds | Monthly price | Equipment fee | Data cap | Contract |
| --- | --- | --- | --- | --- | --- |
| Fios 200 | 200Mbps download, 200Mbps upload | $40 | $15 (skippable) | None | None |
| Fios 400 | 400Mbps download, 400Mbps upload | $65 | $15 (skippable) | None | None |
| Fios Gigabit Connection | 940Mbps download, 880Mbps upload | $85 | None | None | None |
Verizon's Fios service is the easiest to understand. There are three different tiers -- 200, 400 and Gigabit -- except the New York market, where the three offerings are 300, 500 and Gigabit. Unlike many other providers, Verizon doesn't offer a promo rate that expires after 12 months, causing your bill to go up. That's a good, straightforward approach -- even though that also means Verizon reserves the right to adjust its rates at any point.
That said, I wouldn't be concerned about the lack of a contract and how it might impact your Fios rates. For example, Verizon's Gigabit Connection for $85 a month is highly competitive, and it would take an extremely dramatic price hike to lose its value. Case in point, that plan could undergo a 40% rate increase and still be cheaper than Spectrum's regular monthly gigabit price of $135.
Also, a Verizon spokesperson told CNET regarding potential rate changes that "there's no timetable for changing rates and if/when we should do so, all changes are clearly communicated to customers in advance," with 30 days' notice as a minimum lead time. 
Finally, as Fios is a fiber-optic network, it delivers near symmetrical download and upload speeds, meaning you're going to get close to the same upload speeds as your downloads. If you're more accustomed to asymmetrical cable internet (where the upload speeds on a 200-megabit-per-second plan might only go as high as 10Mbps), you know how dramatic a difference that can make. This is particularly important at a time when many more people are working and schooling from home, and those upload speeds (which are crucial for videoconferencing and transferring large files) become more and more critical.
Bring your home up to speed with the latest on automation, security, utilities, networking and more.
Verizon High Speed Internet plans and pricing
| Plan | Max speeds | Monthly price | Equipment fee | Data cap | Contract |
| --- | --- | --- | --- | --- | --- |
| High Speed Internet (DSL) | 1-15Mbps download, 1Mbps upload | $75 | $30 (one-time charge, skippable) | None | None |
Not all addresses within Verizon's availability map can get fiber service. In fact, according to a June 2020 report from the Federal Communications Commission -- the most recent data on record -- just over 64% of Verizon's potential customer base is eligible. That same report shows that 87% within Verizon's footprint qualify for its High Speed Internet, a digital subscriber line service. DSL uses traditional copper telephone lines to deliver the internet to your home. Still, unlike the older dial-up technology, it uses dedicated, higher frequency bands than phone lines, so you can still make calls while you're online. 
However, DSL doesn't deliver anywhere near the Fios plans' speeds, and Verizon's DSL service also uses asymmetric technology, emphasizing download over upload speeds. As such, expect the download speeds with Verizon DSL internet plans to range from 1-15Mbps, based on how close your home is to its closest office, for $75 a month. That includes a phone connection/voice service, which is required for DSL. Additionally, customers must purchase a router from Verizon (a $30 one-time charge) or use their own Verizon-compatible device.
Finally, while Verizon calls this High Speed Internet, it's important to note those speeds do not meet the FCC's qualifications for broadband speed of at least 25Mbps download and 3Mbps upload (which we think is more like the bare minimum for most circumstances).
Verizon LTE Home Internet plans and prices
| Plan | Max speeds | Monthly price | Equipment fee | Data cap | Contract |
| --- | --- | --- | --- | --- | --- |
| LTE Home Internet | 50Mbps download, 5Mbps upload | $60 | $240 one-time charge or $10 monthly charge for 24 months | None | None |
Verizon's LTE Home Internet uses the Verizon 4G LTE cellular network to connect to the internet in areas where no other Verizon broadband options -- Fios, DSL or 5G Home Internet -- are available. Currently, per Verizon, that's 189 markets in 48 different states.
As for what to expect with LTE Home Internet, customers should expect to see download speeds of 25 to 50Mbps at max, with average speeds of 5 to 12Mbps download and 2 to 5Mbps upload, per the Verizon LTE FAQs
Verizon LTE Home Internet is $60 a month, or $40 a month if you have a qualifying, active Verizon wireless plan. The router will cost you either $240 upfront or $10 a month for 24 months. Currently, there's an offer available until Nov. 10, where Verizon will give customers a $200 Verizon eGift Card if they keep the LTE Home Internet for at least 30 days.
Verizon 5G Home Internet plans and pricing
| Plan | Max speeds | Monthly price | Equipment fee | Data cap | Contract |
| --- | --- | --- | --- | --- | --- |
| 5G Home Internet | 300-980Mbps download, 50Mbps upload | $70 | None | None | None |
At the time of writing, Verizon's 5G internet service, which uses ultrawideband 5G technology, is available in 60 markets across the country. It advertises max download speeds of up to 1 gigabit (1,000Mbps) and average speeds around 300Mbps. Upload speeds, however, are not symmetrical, typically topping out around 50Mbps, depending on one's location.
Verizon 5G Home Internet pricing is $70 a month, or $50 a month for Verizon wireless customers. It's an all-in price that includes equipment, and like all other Verizon plans, there are no contracts or data caps.
When will Verizon be available in my area?
Beyond the services available in its Northeast market, Verizon is also carving out other options for customers across the country. In March, Verizon shared with CNET its goal that its 5G home internet service will be available to 15 million homes within the next year. The company also aims to expand its fixed wireless internet services to 30 million homes by the close of 2023.
Other aspects of Verizon Internet you need to know

No contracts are required for any Verizon plans -- and no data caps, either. But just as your mom taught you to always look under the hood, it's still never a bad idea to dig in a bit to get a better idea of what it is you're buying before you commit to any potential internet service.
Additional monthly fees
Depending on the plan you choose, you'll be charged a monthly equipment fee. There's a $15-a-month router charge for Fios plans, but that gets waived when you sign up for the Fios Gigabit service. If you don't have that top-tier Fios plan, you could also avoid that monthly charge by buying the Fios Router outright for $300 or by using your own router. Just make sure it's compatible with your plan and speed.
As we mentioned above, DSL customers must get a home phone plan, which means there's a one-time $30 charge for buying a router. You can avoid that fee if you have a compatible router. On the other hand, Verizon LTE customers will need to pay $240 for their cellular gateway device, though you also have the option of spreading that out as 24 monthly payments of $10. Verizon 5G customers don't have to pay for their equipment, as everything comes included in the monthly price.
One-time installation fee
Again, your setup charge will depend on the type of Verizon plan you select. If you choose Fios, your setup charge will be $99, which is waived if you order online; the activation fee for DSL is $30 and is also waived if you order online.
No Verizon data caps
Unlike Cox, HughesNet, Xfinity and some other ISPs, Verizon does not place a data cap on customers. Therefore, you won't need to worry about overage fees or slowing your data once you hit a certain threshold. 
Verizon promotions and special deals
Verizon can lean into the fact that you're not required to sign a term agreement, which means no early termination fees or getting stuck with a service you've either outgrown or need to downsize. But there are also a host of offers to help sweeten the deal for potential customers.
Now through Nov. 10, all new Verizon Fios subscribers will receive an AMC Plus subscription free for a year. That's a $9 a month value for 12 months.
If you're a new Verizon Fios Gigabit customer, you'll earn a $200 Verizon gift card if you sign up by Nov. 17, 2021. New Fios 400 customers will get a $100 Verizon gift card.
Also, with all Fios plans, there's the opportunity to save up to $30 a month if you combine your internet signup with enrollment in Verizon Unlimited Wireless.
Lastly, Verizon also offers Fios Forward, making the same three Fios plans available to households who qualify for financial assistance (for example, those enrolled in the federal Lifeline program). Through this program, customers might be able to save $20 a month on Fios plans.
Verizon Fios flies high in customer satisfaction ratings
For most of the last decade, Verizon has consistently been at the top of customer service metrics. When you look at the 2021 American Customer Satisfaction Index numbers, it was again in the No. 1 spot -- although it finished in a tie this year with competitor AT&T, each scoring 71 points out of 100. 2021 was also the first time in more than four years that Verizon's numbers were down from the previous year, albeit by just two points. Still, that marks six years running that Verizon has been at the top spot in ACSI's ISP benchmarks.
In addition to that, Verizon currently holds the top overall average score in J.D. Power's latest ISP customer satisfaction ranks. However, it's worth pointing out that Verizon was only scored in one out of four regions. In that region, the East, Verizon finished commandingly in first place, scoring 758 points on a 1,000-point scale. That put the company well above the region's average of 714 and earned it the highest score across the entire country. In fact, Verizon has nabbed the top spot in the East region of J.D. Power's study for nine years running.
The speed-testing website Ookla tracks ISPs based on a scoring system that looks at both download and upload speeds. Based on the most recent Ookla tests from the second quarter of 2021, Verizon captured the top spot over Cox, with Xfinity, Spectrum and AT&T trailing a fair amount. 
Similarly, during that same period, Verizon took first place with the lowest latency among top providers. The only surprise came in Ookla's Consistency Score category, which measures how often an ISP delivers broadband speeds to its customers. There, Verizon placed third with a score of 88.5%, trailing Spectrum's 89.3% and Xfinity's 89%. 
What's the bottom line?
Verizon can boast that its Fios service is 100% fiber -- and as internet connection types go, it's tough to beat fiber. On top of that, Verizon can turn to its high customer satisfaction ratings and shout about its consistency at the top of those charts. All true. But the availability of Verizon's fiber plans is mainly limited to those in the Northeast. The company's LTE and DSL plans are nothing exceptional, and there's still a large portion of people across the country to whom Verizon isn't available at all. 
Verizon's 5G home internet expansion aims to bridge that gap and is well worth keeping an eye on, but that expansion may take some significant time. Until then, Verizon Fios is a top-notch option for getting online, but if it's not available in your area, the question is moot.
Verizon Internet FAQs
What is Fios?
Fios refers to Verizon's fiber-optic internet service, which features three different speed tiers -- 200, 400 and Gigabit Connection. One of the appeals of this service is similar upload speed as your download speed. Verizon also offers other options for home internet service -- DSL, LTE, 5G -- but none of these are considered Fios.
Can I get Verizon Fios in my area?
The Verizon Fios service is only available in the Northeast. If you want to determine if Fios is available at your address, you can check the Verizon availability checker. 
If you want to explore its other internet options, you can call 800-225-5499, though Verizon advises that the quickest option is to use its Chat now feature on the Verizon contact page. 
Does Verizon Fios service include a router?
If you choose Verizon's gigabit plan, the router rental is included in your monthly fee. All other Verizon Fios customers will be charged an additional $15 a month for a router. There are two ways to avoid this charge. One way is to use your own Verizon-compatible router. The other way is to buy the router upfront by paying a $300 one-time fee at the beginning of your service. That may seem steep, but if you plan on keeping the service for two years or more, you'll save money in the long run.
Sours: https://www.cnet.com/home/internet/verizon-internet-review/
Verizon FiOS Router Setup (Wi-Fi 6)
Verizon Fios Coverage Map
Verizon Fios offers fiber internet, telephone, and TV services for small businesses and personal consumers.

Verizon Fios is available in New England and the Mid-Atlantic states— New Jersey, New York, Maryland, Delaware, Massachusetts, Pennsylvania, Rhode Island, Virginia, and Washington, DC.

Verizon Fios, also known as Fios by Verizon, is one of several subsidiaries that Verizon Communications owns.

Verizon Fios is one of few internet service providers that can offer asymmetrical upload and download speeds up to 1G.
Overview of Verizon Fios's Services
Verizon Fios launched in 2005 as one of the first internet providers to offer true "Fiber to the Home" (FTTH) Internet services to residential customers. As of 2021, they are available to 34.8 million consumers in New York, New Jersey, Pennsylvania, and six other states. Fiber Internet is preferred by most customers since it provides gigabit download and upload speeds in the 200–1,000 Mbps range, which is several times higher than the maximums offered by legacy technologies like coaxial cable and DSL.
Verizon Fios also offer digital phone and TV services over their fiber network, and commonly bundles these services with Internet for a reduced cost.
Verizon Fios Availability
Fios from Verizon is primarily available in densely populated urban and suburban areas, in cities like New York in the Northeast and metro areas like Richmond, Virginia in the southeast. Fios expansion has been slow in recent years, largely because of the steep costs associated with fiber expansion. Verizon has faced availability issues and disputes with the city in New York due to the slow rollout of fiber service across neighborhoods in Manhattan and Brooklyn. Verizon maintains that the pace of rollout has been hampered by local issues like utility pole access and disputes with landlords whose permission is needed to wire buildings. In many cases this is verifiable, as landlords in major metro areas are known to make exclusive agreements with certain providers and lock others out in order to claim a percentage of proceeds from service. Regardless of the issues, Verizon Fios in New York has been slowly but surely adding addresses to their service base every quarter.
Check Availability
by address:
Please enter a valid address.
Verizon Fios' Fiber Network
The term "fiber" for consumer internet is often muddled by advertising. Essentially, all internet connections use fiber, since fiber is the backbone of the internet internationally and is used by all providers to transmit data over long distances within the U.S. or within individual cities. What makes "fiber" providers like Verizon Fios different is that they also lay fiber cables between their local offices and individual subscriber addresses. This is known as "Fiber to the Home," or "FTTH" service, as opposed to "Hybrid Fiber" or "Fiber to the Node" networks that run fiber nearby but not all the way; instead it switches to existing low-cost copper wiring for the last hop. This area between the provider office and subscribers is termed the "last mile," and using fiber throughout the whole last mile means that data never gets bottlenecked by older network systems like coaxial cable or Digital Subscriber Line (AKA phone lines). However, keep in mind that FTTH that's oriented towards residential consumer use like Verizon Fios are "best effort" fiber connections that may not have the same level of uptime or reliability as business or corporate-grade fiber connections.
Fios And Fiber Challenges
FTTH as a product was still a new concept when Verizon launched the Fios brand in 2005. While Google Fiber and others have since moved in to compete and build out similar networks, Fios is still thought of as the original consumer fiber provider. That said, delivering a true fiber network isn't without challenges. The company ran into difficulties installing fiber in some areas in cities like New York due to the high expense of burying fiber and difficulty obtaining the required permits and landlord permissions to connect many buildings directly. These issues have continued to cause trouble for the consumer fiber industry, and many fiber providers have paused expansion in recent years. Overall, the core issue with FTTH for consumer use is that the high cost of installation makes it difficult for companies to justify building out into less populated areas. This is why services like Verizon Fios are mostly available in urban and suburban areas.
Verizon Fios Installation
New Verizon Fios customers will need to have an Optical Network Terminal, or ONT, box installed at their residence. This device is needed to translate the fiber signal over to an "analog" signal that can travel on the existing coaxial cable wiring in their customers' walls.
Verizon Fios Reviews and Ratings
Verizon Fios has an approval rating of 62.6 out of 28,911 reviews. These are collected from visitors to BroadbandNow at random, from those who we can IP-verify as real people and current Fios customers.
Verizon Fios gains a positive reputation among customers thanks to their unlimited data use policies for streamers on OTT (Over the Top) services like Netflix, YouTube, etc.
Verizon Fios' Customer Service
Residential Verizon Fios customers are encouraged to use Verizon Fios' online support center (verizon.com/support/residential/home) for faster support. Those who prefer to speak on the phone or are in need of business support can contact Verizon Fios' main customer service line at (800) 837-4966.
Verizon Fios Structure and History
Verizon's "Fios" Fiber service was launched in 2005 in Texas, and expanded rapidly over the next 10+ years. As of 2010, the company had slowed down expansion and was focused more on completing and improving services in existing coverage areas.
Verizon Fios was one of the first fiber services available for consumer use, and as such has become practically synonymous with fiber technology, much as Comcast became with cable.
The Verizon Fios brand is a property of Verizon Communications, one of the largest telecommunications companies in the US. It is separate from Verizon Wireless, which is a wholly-owned subsidiary of Verizon Communications. In some cases, Verizon Fios and Verizon Wireless services will be sold from the same storefront by Verizon, but they are not "bundled" for a discount as is common with some other providers. (AT&T combining Internet, DirecTV, and Mobile service, for example).
Verizon Communications maintains three divisions within the company:
Media and Telematics
Network and Technology
Customer and Product Operations
Availability by State
| | | |
| --- | --- | --- |
| Connecticut | 38,549 | 940mbps |
| Delaware | 508,225 | 940mbps |
| District of Columbia | 449,641 | 940mbps |
| Maryland | 3,524,827 | 940mbps |
| Massachusetts | 2,780,442 | 940mbps |
| New Jersey | 5,852,076 | 940mbps |
| New York | 11,764,235 | 940mbps |
| Pennsylvania | 5,302,400 | 940mbps |
| Rhode Island | 886,337 | 940mbps |
| Virginia | 3,658,273 | 940mbps |
Greenwich, CT
Washington, DC
Bear, DE
Dover, DE
Lewes, DE
Middletown, DE
Millsboro, DE
New Castle, DE
Newark, DE
Smyrna, DE
Wilmington, DE
Acton, MA
Andover, MA
Arlington, MA
Belmont, MA
Billerica, MA
Boston, MA
Braintree, MA
Burlington, MA
Canton, MA
Chelmsford, MA
Chestnut Hill, MA
Danvers, MA
Dedham, MA
Dorchester, MA
Dorchester Center, MA
Dracut, MA
Fitchburg, MA
Framingham, MA
Franklin, MA
Hingham, MA
Hyde Park, MA
Jamaica Plain, MA
Lawrence, MA
Leominster, MA
Lexington, MA
Lynn, MA
Malden, MA
Mansfield, MA
Marblehead, MA
Marlborough, MA
Marshfield, MA
Mattapan, MA
Medford, MA
Melrose, MA
Methuen, MA
Middleboro, MA
Milford, MA
Natick, MA
Needham, MA
North Andover, MA
North Attleboro, MA
Norwood, MA
Plymouth, MA
Randolph, MA
Reading, MA
Revere, MA
Roslindale, MA
Roxbury, MA
Saugus, MA
Stoneham, MA
Stoughton, MA
Taunton, MA
Tewksbury, MA
Wakefield, MA
Waltham, MA
Watertown, MA
West Roxbury, MA
Westford, MA
Wilmington, MA
Winchester, MA
Woburn, MA
Aberdeen, MD
Abingdon, MD
Annapolis, MD
Arnold, MD
Baltimore, MD
Bel Air, MD
Beltsville, MD
Bethesda, MD
Bowie, MD
Brooklyn, MD
Capitol Heights, MD
Catonsville, MD
Chevy Chase, MD
Clinton, MD
Cockeysville, MD
College Park, MD
Columbia, MD
Crofton, MD
District Heights, MD
Dundalk, MD
Edgewater, MD
Edgewood, MD
Elkridge, MD
Ellicott City, MD
Essex, MD
Fort Washington, MD
Gaithersburg, MD
Germantown, MD
Glen Burnie, MD
Greenbelt, MD
Gwynn Oak, MD
Halethorpe, MD
Hyattsville, MD
Lanham, MD
Laurel, MD
Lexington Park, MD
Lutherville Timonium, MD
Middle River, MD
Montgomery Village, MD
Mount Airy, MD
Nottingham, MD
Odenton, MD
Olney, MD
Owings Mills, MD
Oxon Hill, MD
Parkville, MD
Pasadena, MD
Pikesville, MD
Potomac, MD
Randallstown, MD
Reisterstown, MD
Riverdale, MD
Rockville, MD
Rosedale, MD
Severn, MD
Severna Park, MD
Silver Spring, MD
Suitland, MD
Sykesville, MD
Takoma Park, MD
Temple Hills, MD
Towson, MD
Upper Marlboro, MD
Waldorf, MD
Windsor Mill, MD
Asbury Park, NJ
Basking Ridge, NJ
Bayonne, NJ
Belleville, NJ
Belmar, NJ
Bergenfield, NJ
Blackwood, NJ
Bloomfield, NJ
Brick, NJ
Bridgeton, NJ
Bridgewater, NJ
Caldwell, NJ
Camden, NJ
Cherry Hill, NJ
Cliffside Park, NJ
Clifton, NJ
Cranford, NJ
Dover, NJ
East Brunswick, NJ
East Orange, NJ
Eatontown, NJ
Edison, NJ
Elizabeth, NJ
Elizabethport, NJ
Englewood, NJ
Englishtown, NJ
Fair Lawn, NJ
Fort Lee, NJ
Freehold, NJ
Garfield, NJ
Glassboro, NJ
Hackensack, NJ
Haledon, NJ
Hightstown, NJ
Hillsborough, NJ
Hillside, NJ
Hoboken, NJ
Howell, NJ
Irvington, NJ
Jackson, NJ
Jersey City, NJ
Kearny, NJ
Lakewood, NJ
Lawrence Township, NJ
Linden, NJ
Little Falls, NJ
Livingston, NJ
Lodi, NJ
Long Branch, NJ
Lyndhurst, NJ
Mahwah, NJ
Manchester Township, NJ
Maplewood, NJ
Marlton, NJ
Matawan, NJ
Mays Landing, NJ
Medford, NJ
Merchantville, NJ
Middletown, NJ
Monroe Township, NJ
Montclair, NJ
Morganville, NJ
Morristown, NJ
Mount Holly, NJ
Neptune, NJ
New Brunswick, NJ
Newark, NJ
North Bergen, NJ
North Brunswick, NJ
Nutley, NJ
Old Bridge, NJ
Orange, NJ
Paramus, NJ
Parlin, NJ
Parsippany, NJ
Passaic, NJ
Paterson, NJ
Perth Amboy, NJ
Piscataway, NJ
Plainfield, NJ
Plainsboro, NJ
Princeton, NJ
Randolph, NJ
Red Bank, NJ
Ridgewood, NJ
Rockaway, NJ
Roselle, NJ
Scotch Plains, NJ
Sewell, NJ
Sicklerville, NJ
Somerset, NJ
Somerville, NJ
South Amboy, NJ
South Plainfield, NJ
Summit, NJ
Teaneck, NJ
Toms River, NJ
Trenton, NJ
Union, NJ
Union City, NJ
Vincentown, NJ
Vineland, NJ
Voorhees, NJ
Wayne, NJ
West Deptford, NJ
West New York, NJ
West Orange, NJ
Westfield, NJ
Westwood, NJ
Williamstown, NJ
Albany, NY
Amityville, NY
Astoria, NY
Auburn, NY
Baldwin, NY
Baldwinsville, NY
Bay Shore, NY
Bayside, NY
Beacon, NY
Bellmore, NY
Bethpage, NY
Brentwood, NY
Bronx, NY
Bronxville, NY
Brooklyn, NY
Buffalo, NY
Carmel, NY
Centereach, NY
Central Islip, NY
Cohoes, NY
College Point, NY
Commack, NY
Copiague, NY
Corona, NY
Cortlandt Manor, NY
Deer Park, NY
East Elmhurst, NY
East Meadow, NY
East Northport, NY
Elmhurst, NY
Elmont, NY
Far Rockaway, NY
Farmingdale, NY
Floral Park, NY
Flushing, NY
Forest Hills, NY
Franklin Square, NY
Freeport, NY
Fresh Meadows, NY
Garden City, NY
Glen Cove, NY
Great Neck, NY
Hamburg, NY
Hempstead, NY
Hicksville, NY
Holbrook, NY
Hollis, NY
Hopewell Junction, NY
Howard Beach, NY
Huntington, NY
Huntington Station, NY
Jackson Heights, NY
Jamaica, NY
Lancaster, NY
Latham, NY
Levittown, NY
Lindenhurst, NY
Little Neck, NY
Liverpool, NY
Long Beach, NY
Long Island City, NY
Lynbrook, NY
Mahopac, NY
Mamaroneck, NY
Maspeth, NY
Massapequa, NY
Massapequa Park, NY
Melville, NY
Merrick, NY
Middle Village, NY
Monsey, NY
Mount Vernon, NY
Nanuet, NY
New City, NY
New Hyde Park, NY
New Rochelle, NY
New Windsor, NY
New York, NY
Newburgh, NY
Northport, NY
Oakland Gardens, NY
Oceanside, NY
Orchard Park, NY
Ossining, NY
Ozone Park, NY
Patchogue, NY
Peekskill, NY
Plainview, NY
Port Chester, NY
Port Jefferson Station, NY
Port Washington, NY
Poughkeepsie, NY
Queens Village, NY
Rego Park, NY
Richmond Hill, NY
Ridgewood, NY
Rockaway Park, NY
Rockville Centre, NY
Ronkonkoma, NY
Rosedale, NY
Saint Albans, NY
Scarsdale, NY
Schenectady, NY
Seaford, NY
Smithtown, NY
South Ozone Park, NY
South Richmond Hill, NY
Spring Valley, NY
Springfield Gardens, NY
Staten Island, NY
Stony Brook, NY
Suffern, NY
Sunnyside, NY
Syosset, NY
Syracuse, NY
Tarrytown, NY
Tonawanda, NY
Uniondale, NY
Valley Stream, NY
Wantagh, NY
Wappingers Falls, NY
West Babylon, NY
West Hempstead, NY
West Islip, NY
Westbury, NY
White Plains, NY
Whitestone, NY
Woodhaven, NY
Woodside, NY
Yonkers, NY
Yorktown Heights, NY
Allentown, PA
Allison Park, PA
Ambler, PA
Aston, PA
Bensalem, PA
Bethel Park, PA
Bristol, PA
Broomall, PA
Bryn Mawr, PA
Camp Hill, PA
Canonsburg, PA
Carlisle, PA
Chalfont, PA
Chester, PA
Clifton Heights, PA
Coatesville, PA
Collegeville, PA
Coraopolis, PA
Darby, PA
Downingtown, PA
Doylestown, PA
Drexel Hill, PA
Feasterville Trevose, PA
Glenside, PA
Harleysville, PA
Harrisburg, PA
Hatboro, PA
Havertown, PA
Hummelstown, PA
Huntingdon Valley, PA
Kennett Square, PA
King Of Prussia, PA
Langhorne, PA
Lansdale, PA
Lansdowne, PA
Lebanon, PA
Levittown, PA
Malvern, PA
Marcus Hook, PA
Mc Kees Rocks, PA
Mckeesport, PA
Mechanicsburg, PA
Media, PA
Middletown, PA
Monroeville, PA
Morrisville, PA
New Kensington, PA
Newtown, PA
Norristown, PA
North Wales, PA
Palmyra, PA
Perkasie, PA
Philadelphia, PA
Phoenixville, PA
Pittsburgh, PA
Pottstown, PA
Quakertown, PA
Royersford, PA
Sewickley, PA
Southampton, PA
Springfield, PA
Upper Darby, PA
Warminster, PA
Warrington, PA
Washington, PA
Wayne, PA
West Chester, PA
West Mifflin, PA
Wexford, PA
Coventry, RI
Cranston, RI
Cumberland, RI
East Providence, RI
Johnston, RI
North Kingstown, RI
Pawtucket, RI
Providence, RI
Wakefield, RI
Warwick, RI
West Warwick, RI
Westerly, RI
Woonsocket, RI
Alexandria, VA
Annandale, VA
Arlington, VA
Ashburn, VA
Bristow, VA
Burke, VA
Centreville, VA
Chantilly, VA
Chesapeake, VA
Chester, VA
Chesterfield, VA
Culpeper, VA
Dumfries, VA
Fairfax, VA
Falls Church, VA
Fredericksburg, VA
Gainesville, VA
Glen Allen, VA
Hampton, VA
Haymarket, VA
Henrico, VA
Herndon, VA
Leesburg, VA
Lorton, VA
Manassas, VA
Mc Lean, VA
Midlothian, VA
Newport News, VA
Portsmouth, VA
Reston, VA
Richmond, VA
Spotsylvania, VA
Springfield, VA
Stafford, VA
Sterling, VA
Vienna, VA
Virginia Beach, VA
Winchester, VA
Woodbridge, VA
Yorktown, VA
#1 Fastest Internet Provider Nationwide
Major Provider Category
#1 Fastest Fiber Provider Nationwide
Major Provider Category
#1 Fastest Internet Provider in 4 states
Major Provider Category
Top 3 Fastest Internet Providers in 9 states
Major Provider Category
Top 5 Fastest Internet Providers in 12 states
Major Provider Category
#1 Fastest Fiber Provider in 14 states
Major Provider Category
Claim Award
STEP 1:
Select your award from the list below by year and category
STEP 2:
Select a size that fits the section of your website where you intend to display your award(s)
STEP 3:
Copy the Embed code and drop it into your site's HTML
Sours: https://broadbandnow.com/Verizon-Fios
You will also be interested:
The liquid remained at the very bottom, and Colin decided to find a fresh source. After a little rest, the young wizard took out a thin wide dagger from his belt, and whispering some kind of mantric spell under his breath, he. Continued to make his way into the gloomy endless greenery.
998
999
1000
1001
1002