Real-life mountain man mulling move to Ocala
Tom Oar, one of several thick-bearded stars of the show, was in Ocala on Monday with his wife, Nancy, filming for next season.
For Chad Oar, seeing his father on TV living in the harsh Yaak Valley in Montana as part of the History Channel's reality show "Mountain Men" is a bit surreal.

"I've been going up there since I was 15. I would go up there for the summers and Christmas vacations. I've lived what they are showing. That was just my life growing up," said Chad, who lives in Ocala.

Tom Oar, one of several thick-bearded stars of the show, was in Ocala on Monday with his wife, Nancy, filming for next season. The show's second season ended in September with the couple mulling retirement to Florida after 35 years in the mountains.

The mulling, the Oars say, is real, not just a plotline for the show.

"He's 70 years old. Those winters are kind of tough. It's a little dangerous with the wolves and grizzly bears. The nearest town is 50 miles away. I worry about him up there," said Chad Oar, who is co-owner of Horse Country Carriage Company, which offers carriage tours of Marion County horse farms and downtown Ocala.

For Tom Oar, however, the idea of moving to Florida would mean a total life change.

"Sitting on the porch reading a newspaper is something that doesn't appeal to me at all. I don't want that kind of retirement. I want to still work," he said.

Tom Oar has made a living in The Yaak, as it is known, for 35 years. He traps and hunts for fur, tanning it in the primitive method using the animal's brain. He then makes items to sell and also sells hides at gatherings called "rendezvous." The rendezvous are strictly regulated re-enactments that must conform to life in 1840. Historically, rendezvous were held by fur trappers across the country to trade and sell their hides to fur companies. It also was where they would replenish their supplies.

"People camp in the old canvas tents. If you try bringing a nylon tent out there, they will run you off. You're allowed to have cameras, but you better not let them catch you with it hanging around your neck. You got to keep it out of sight. They are strict," Tom Oar said.

But real commerce goes on at the rendezvous.

"That's where we make our money for the year," he said. "There is only so much you can trade and hunt for. You need money for toothpaste and toilet paper."

Trapping would not be an option in Florida.

"(Ocala) is a really pretty place. I'm thinking about it, but I'd have to find something to do," he said.

Nancy Oar was also struck with the different environment of Florida.

"It's gorgeous. What a place. It's like I'm on a different planet. We're probably getting snow up there (The Yaak) today. The flowers and the birds are different. I love being home, but this is certainly a treat," she said.

The Yaak is a community of about 250 people, most of whom only stay during the more mild summer months. It's located in the Kootenai National Forest, which covers 2.2 million acres in northwest Montana and northeast Idaho.

"Only 3 percent of the land is in private hands. I have six acres, but beyond that, it's all open land. I don't have to ask permission to hunt or trap," Tom Oar said.

The film crew follows the Oars for a week every month from winter through spring, and the footage is cobbled into the episodes that are broadcast on the History Channel in the summer.

For Tom Oar, the process of making a TV show still causes him amusement.

"They film us for five days to get a segment, and the segment lasts seven minutes," he said. "When they first approached me I didn't know what to expect. But I said what the hell. I've never really embarrassed myself."
Sours: https://www.ocala.com/article/20131029/News/604147850
Tom Oar: Mountain Man
"HE IS FREE WHO LIVES AS HE CHOOSES." So reads the sign standing sentinel over Tom Oar's house. Tom Oar is free.
On an isolated stretch of the Yaak River Valley in Northwestern Montana, Tom and Nancy Oar have made their home from the simplest of means and the sparsest of luxuries. They subsist on the land, gleaning a living through Tom's knowledge of an all but forgotten craft: brain tanning. He is a master trapper and tanner, pitted against the harsh realities of the seasons and the forests, who has honed his art to a level achieved by few before him. To watch him work is to glimpse a remnant of the past.
"I was born a hundred years too late," he chuckles. "Or maybe 200 years too late."
Raised in the country outside Rockford, Illinois, Tom believes he was conditioned for a rugged lifestyle. He and his older brother exuded an innate passion for the outdoors. They spent their childhood roaming free as often as possible, and trick-riding.
"My dad was a real horseman, and he passed that on to my brother and me," he recalls. "When my brother and I turned 7 years old, my father taught us how to trick ride, which is doing tricks on the back of a running horse."
Despite the dangerous nature of such a hobby, Tom survived and quickly developed a taste for living on the edge. By age 15, the young daredevil discovered a new outlet to sate his adrenaline fix: rodeo.
"My mother drove me to the edge of town, dropped me off with my bull rope and my rigging bag, and I hitchhiked to Ohio, and I hired on to ride bulls and bucking horses."
His mother's confidence carried Tom toward the warm glow of adventure on the horizon, which he chased with characteristic poise and determination.
By the early 1960s, Tom had climbed the ranks of the International Rodeo Association and established himself as a champion rider. He thrived on the excitement of the sport and consistently made it to the finals, ranking in the top 10 time and again. Fortune turned on Tom on Valentine's Day 1970. At the age of 35, he found himself in the chute perched upon a massive bull called Woolly Bugger.
"I usually dropped a finger in my bull rope, which meant that your hand was locked into the rope," Tom explains. "The moment the chute opened, there was some big eruption."
Skulls of man and beast collided, knocking Tom into unconsciousness. Bound tightly by the rope across the middle of the bull's back, Tom's hand pinned him to the thrashing animal.
"So now my legs and stuff are underneath his hind legs … he's bucking and stepping on me quite hard."
He admits it is the closest he ever came to death inside a rodeo arena. Nancy watched from the stands as he was tossed violently for two agonizing minutes until they were finally able to sever the ropes that bound him. Tom left the arena on a stretcher and didn't gain consciousness for three hours, suffering a severe concussion and bruising over most of his body. Fate had something bleaker in store for the bull.
"They told me that old Woolly Bugger, he died two weeks later," attests Tom, the twinkle of a cowboy in his eye. "I think I gave him a concussion, too."
While he returned to the chutes just a month after this brush with death, he never regained his former success.
"It was time for me to quit, you know, so I did."
In 1981, he retired from rodeo. Just as the pitch and yaw of a bronc feeds the spirit of a young man yearning for thrills, the rise and a fall of a mountain feeds the soul of a man yearning for peace.
"Nancy and I would come up to Montana in the summertime and go rodeoing out here," he says.
The appeal of the Wild West beckoned, and they loaded all of their possessions into an old pickup truck. Interestingly, the truck they used to begin their life in Montana was bought with money earned from muskrat pelts, a small hint at the future that lay in store for the Oars.
"We had no idea what we were getting into or how I was gonna make a living out here. But I just had a feeling that, by God, I can do it. I can get it done."
And they did. Through old-fashioned hard work, Tom and Nancy trapped, hunted and tanned, living off the land in every sense of the phrase. Yet, the early years were fraught with challenges.
"The first winter that we spent here was really, really cold," Tom says.
They were confronted by second thoughts about their move. Although Tom had experience as a trapper before leaving Illinois, in the '80s he knew little about earning a living from the trade. Converting furs to profits proved to be a more challenging endeavor— until destiny intervened at an Indian Store in Billings.
"We just stopped and went in," Tom says, "and there it was in black and white; told you how the Indians brain-tanned."
It was his first encounter with the ancient method, the method which would chart a new and unexpected trajectory for his life. The book cost him $3, consisted of 16 pages and instantly elevated his craft. It would just take a little bit more luck to turn his tanning into a lucrative business.
"Black Powder Rendezvous, they called them," Tom says. "They were recreations of the old fur-trade days in the Rocky Mountains when all the trappers would meet in one spot."
Feeling well at home amongst this like-minded crowd of mountain men, he finally discovered a niche for his handmade wares. And when Tom does something, he is certain to do it well.
"The most prestigious clothing that you could wear at one of these rendezvous is brain-tanned buckskin clothing," he says.
Patrons immediately sensed the incomparable quality of the brain-tanned hides Tom provided, and the hides began to sell at a remarkable rate. Tom found his peace.
Together, Tom and Nancy defied the odds. Danger lurked, isolation taunted, and the bitter chill of Montana winter bore down upon them; yet, they endured and prospered. Those who meet Tom, admirers and fellow trappers and so forth, will be greeted by a man who is both humble and kind. A man who is always willing to share his story and his trade and his grin. He and Nancy's contact with the outside world is minimized by a lack of internet or cell phone reception, but his story has spread nonetheless. When asked how he copes with the steady current of visitors making the trek to his property each summer, he just shrugs and confesses he would rather people like him than hate him.
At the age of 76, he continues to toil endlessly on his craft and their survival in the mountains.
"Amazing life," he surmises. "I've enjoyed every bit of it. And as long as I can still do it, hell, I'm gonna do it."
Sours: https://citylifestyle.com/minneapolis-mn/articles/entertainment/tom-oar-mountain-man
What Happened to Tom Oar from 'Mountain Men'? Here's What We Know
The average person sure can learn a lot from the History Channel show Mountain Men. Hunting, tanning, trapping, tracking — if you're even moderately interested in basic wilderness survival skills, then Mountain Men is the show for you. But it's not just the incredible tips and skills that make the show so wonderful — it's the people presenting them. Tom Oar is one of the most beloved stars of the show. Scroll down for an update on the former rodeo cowboy!
Article continues below advertisement
What happened to Tom from Mountain Men?
After years of battling the elements in Montana's remote Yaak River Valley, the 70-something-year-old was reportedly considering hanging up his hunting traps and moving on to warmer climates. Specifically, there were reports that Tom and his wife Nancy had decided to move to Florida. However, it appears as though the move may not have happened — we're guessing Tom couldn't stand the thought of leaving the Yaak River Valley despite its harsh, cruel winters.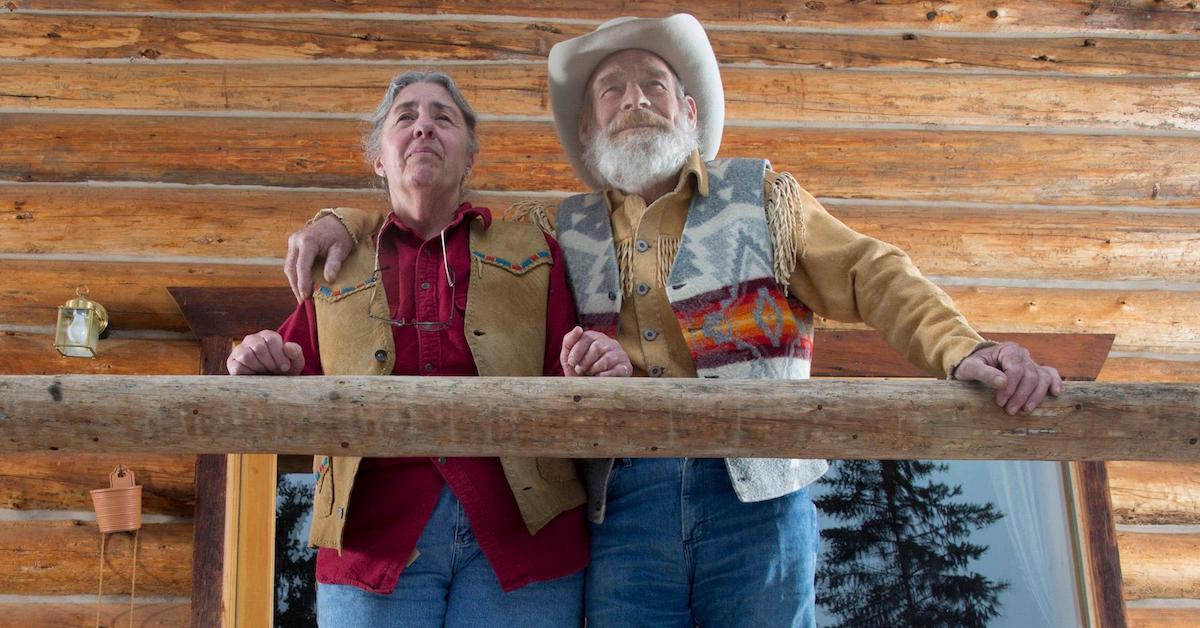 Article continues below advertisement
The older he's gotten, the more challenges Tom has faced in the secluded region, which is located near the Idaho border. In a recent interview, he also complained about an increasing lack of privacy due to Mountain Men's popularity.
"We live out here in the woods. We live four miles from the British Columbia border and about 15 miles east of the Idaho Panhandle. We live in the middle of the Kootenai National Forest. We had over 300 people that came to our house last summer to take our picture and shake our hand," he told Allegheny Mountain Radio. "We had honeymooners here two years ago from Switzerland!"
Though Tom didn't love running into enthusiastic trespassers on his private property, he won't be disappearing from the spotlight completely.
The outdoorsman will still be making public appearances.
Article continues below advertisement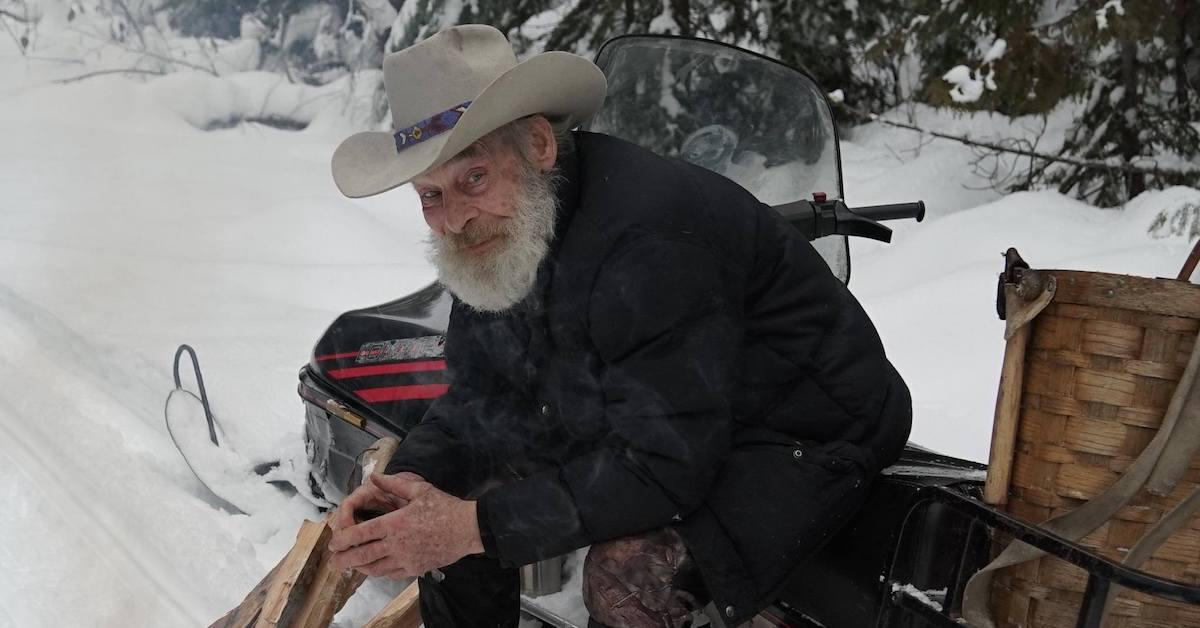 In February of 2019, Tom attended a meet-and-greet at the Western Virginia Sport Show in Fishersville, Va. "The fans are real important to me, and that's really neat to meet all the different people and talk to 'em," he said. "There's always somethin' of interest, and there's always interesting people to meet."
The mountaineer, who survived Yaak River's often-unforgiving climate by harvesting his own meat, has had an eventful life, to say the least. "Half of my life was spent with a rodeo career. I rode buckin' horses for 25 years, and I rode bulls for 18 years," he shared.
Article continues below advertisement
When he moved to Montana, he took up the hobby of "brain tanning," a labor intensive process that uses animal brains to tan hides. "That's what the Native Americans did before 'the white man' came here to this country," Tom explained. "I mean, that's what clothing was made with is brain tan deerskin mostly."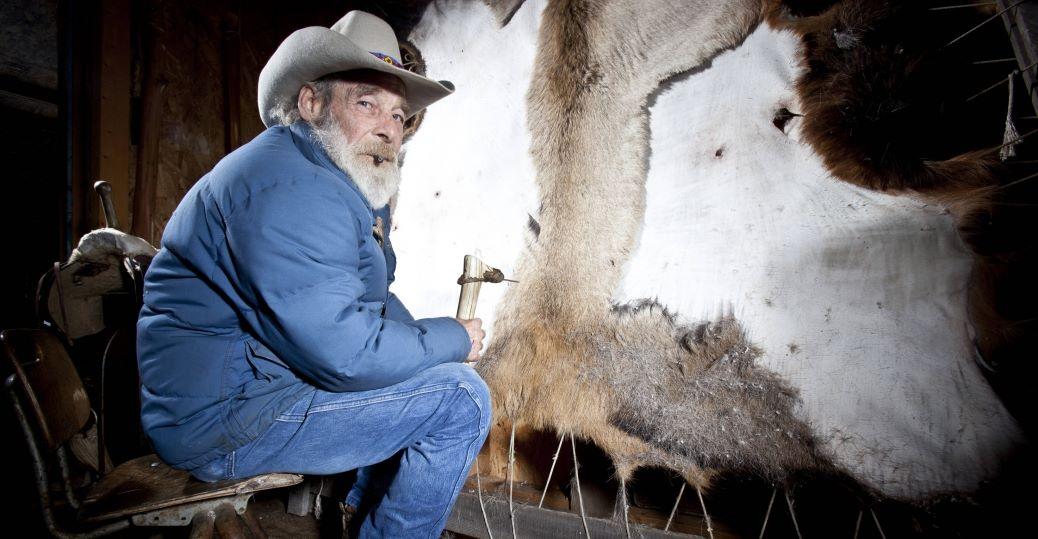 Article continues below advertisement
In an interview with American Cowboy, the trapper added of the technique, "Braintan buckskin is so far superior to any commercial stuff that they're making nowadays. It's a completely different thing… If you hold it up to your lips, you can blow through it. That makes it comfortable to wear. Body perspiration evaporates through it and keeps you cool."
Tom knows his lifestyle isn't for everyone and believes he was born 150 to 200 years too late. "I always thought of the past and history. I've kind of relived it in a modern way," he shared, before hinting at his plans to retire.
"It's just Nancy and me and an old Dodge pickup and 30-foot chain. We can't keep doing this forever," he admitted. "I keep telling Nancy, one of these days you'll probably just find me stretched out dead over the fleshing block." We'd say Florida is a much better alternative.
Watch Mountain Men on History, or stream all nine seasons of the show on the History app.
Sours: https://www.distractify.com/p/what-happened-to-tom-oar-mountain-men
Mountain man of the Yaak
This story first appeared in the Tribune in 2013.
YAAK -- Tom Oar has been living in the Yaak, trapping and tanning hides for some 35 years.
Little has changed about Oar's day-to-day routine in the past two years, despite that he now has a film crew documenting his activities.
Oar is one of six characters featured on the History Channel's "Mountain Men" TV show.
Now in its second season, Oar has earned the reputation on the show as a friendly man with a bushy white beard who often wears a smile and a twinkle in his eye. Oar's wife, Nancy, makes regular appearances on the show, as does his dog, Ellie. The show often features scenic shots of the Yaak River valley and aerial views of the Oars' cabin, which sits along the river.
"Mountain Men" follows one other Montanan, Rich Lewis, a mountain lion tracker in the Ruby Valley. The show also follows an Alaskan fur trapper, a man in North Carolina who lives self sufficiently, a trapper in Idaho and a logger in Maine.
A film crew of about five people follows Oar for about one week per month about six months out of the year gathering footage for the the show.
"I just do what I normally do," Oar said.
Sometimes that means working in his shop tanning hides or building primitive bows or knives. But other times the film crew has to work a little harder.
"We hunted deer for three days last year with the camera men carrying 25-pound cameras on their backs," Oar said.
Hunting with such a large group was tricky, but Oar did finally get a deer and the crew was able to catch it on camera.
Oar describes his newfound fame as "kind of strange."
The Yaak, located in Montana's northwest corner, isn't covered by cell service. There are two bars, a mercantile, a school, a community hall and little else in the town of about 250 people. It's not the sort of place one would expect to see a film crew.
Oar's appearance on a national television show is certainly the talk of the town.
Visit the Yaak, and it will likely only be a matter of minutes before someone asks if you've heard of Oar or seen "Mountain Men."
Oar didn't go out seeking the limelight. Instead, a friend and neighbor mentioned Oar to the production company that films "Mountain Men."
Oar's neighbor, Tim Linehan, a fishing outfitter, was the host of Trout Unlimited's television show for six years.
"He made friends with one of the camera guys who shot him for all those years," Oar explained.
That camera man started his own production company, Warm Springs Productions out of Missoula, and came up with the idea for a show featuring people who live in remote, rugged areas and make a living off the land.
Linehan mentioned that Oar would be a good fit.
"They called me up," he said.
A crew visited Oar and followed him and photographed him for a day. Apparently, he was deemed a good fit for the show, which ended up on the History Channel.
Tom and Nancy Oar moved to the Yaak 35 years ago from Illinois.
"I used to come out here rodeoing," Oar said. "I was a bronc rider."
Oar had friends in Troy and fell in love with the area. The Oars spent five years building their first log home, cutting all the logs themselves and splitting shakes for the roof.
"It was cheap," Oar said.
Later, they built the log cabin where they now live near the Yaak River.
"When we moved here, there weren't any jobs, but there were all kinds of deer," Oar said.
Oar learned to tan hides before he moved to Montana.
"When I was a kid living in Illinois, I was into making moccasins," he said.
He used commercial leather for his moccasins, until on a trip to Canada he bought a moose hide tanned in the primitive fashion.
Commercial leather is tanned using chemicals, whereas primitively tanned hides are tanned with animal brains.
"With brain tanning, you end up with almost cloth instead of leather," Oar said.
Oar made himself a pair of moccasins out of the Canadian moose hide. About the time those wore out, a Native American from South Dakota gave Oar a pair of primitively tanned, fully beaded moccasins. When those wore out, Oar learned to tan his own leather.
"There's enough brains in every deer to tan its own hide," Oar said.
He started selling hides and moccasins at rendezvous events and eventually started getting phone orders for his goods.
Oar's work of hunting, trapping and tanning, along with some odd jobs for the Forest Service, has always been the family's main income.
"It's just been a meager thing," Oar said. "We never made $20,000 in a year."
But that was enough to get by.
Oar is used to a film crew following him.
"They're my friends now," he said.
He spends enough time with the crew that he's gotten to know them.
The show is filmed in the winter and aired in the summer. The current season was filmed last October through April. The Oars always watch the show, but even though they're on it, they don't know exactly what to expect.
"We sit down on Sunday night and watch it, and we don't know what it's going to be," Oar said.
So far, Oar has been happy with how the show has turned out.
"It hasn't embarrassed me," he said.
However, some things are exaggerated.
"They always have to make it seem more dangerous," Oar said. "I'm too boring otherwise."
Oar has seen grizzly bears in his yard, but never when the film crew has been around, so instead they've filmed bears elsewhere. In one episode the crew re-created a wolf encounter using dogs.
Oar has seen a major uptick in orders since the show started. He's received more moccasin orders than he could ever fill.
"There's not enough moose left in the valley up here for me to supply all the moccasins people want," Oar said.
A few weeks ago, an episode showed Oar making a primitive bow. Since then he's had at least 40 orders for similar bows ¿ more than he could ever make.
Another episode showed him making a stone-blade knife.
"We were watching the program on TV and the phone rings," Oar said.
It was a man from Florida who wanted to order a stone knife.
"The show wasn't even over," Oar said.
It's hard to tell people no when they call to place an order, he said, so he's started making beaver-tail knife sheathes that he can produce in higher quantities.
"The whole thing changes your life," Oar said. "Before we were trying to eke a living."
Now he's overwhelmed with more business than he could have ever imagined.
View Comments
Sours: https://www.greatfallstribune.com/story/life/2016/06/23/mountain-man-yaak/86291304/
Cabin tom oar
'Mountain Men' TV series features former Rockford residents
Former Rockfordians Tom and Nancy Oar's surroundings and lifestyle will be featured on a new "Mountain Men" series on the History Channel starting May 31.
They see wolves outside their Montana home in the woods.

And a grizzly tore into a pigeon house on their property last fall.

But their fear is forest fires, with lightning storms a big concern.

Former Rockfordians Tom and Nancy Oar's surroundings and lifestyle will be featured on a new "Mountain Men" series on the History Channel starting May 31.

Tom tans mostly deer hides, as well as mink and beaver, to sell as their main source of income. Nancy has killed chickens for their meals; the nearest grocery store is 50 miles away.

A History Channel news release calls Tom and the other two men who will be showcased as "true American originals." And it says "these Mountain Men are the last of their kind, and the clock is ticking."

Tom is 69 years old, and Nancy is 64 years old.

They moved to Montana after visiting a friend and falling in love with the area. He was 35 years old; she was 30. They had lived in Rockford and in a log cabin near the Pecatonica River.

He rode bulls and saddle broncs in rodeos and broke and trained horses on a family farm near Byron. She packed boxes for North American Van Lines. Nancy's brothers, Chuck and Tom Clabough, live in Rockford.

For their first 17 years out west, they had neither electricity nor running water. Nancy lugged five-gallon pails of water for their use. "At least I had a well," she said.

They moved to a further-off-the-road location about nine miles away some 16 years ago to a 1,500-square-foot log house. This home has electricity and running water. It is in the Kootenai National Forest, in the northwest corner of Montana and the northeast corner of Idaho on the Canadian border.
The west fork of the Yaak River runs 70 feet below their property, and the Purcell Mountains are at their back.

"It feeds our soul," Nancy said of the scenery.

And the weather? "The other day, it was 20 degrees and warmed up to 82 degrees in the afternoon," Tom said. Fifty-degree temperature swings aren't unusual, Nancy added.

The History Channel discovered the Oars through a film-production company representative who knows a friend of theirs. Their friend, who operates Linehan Outfitting Co. based in Troy, Mont., guides hunters and fishermen and owns cabins near where the Oars live.

As part of the filming for the eight-show series, camera staff followed Tom to a Mountain Man Rendezvous gathering. At such events, about 5,000 people flock to a camp in the mountains where attendees dress in 1840s clothing and sleep in tepees or tents. Tom travels to the 10-day gatherings once or twice a summer, including to New Mexico. At the events, Tom sells the hides he has tanned.
He also mails the animal hides from their home.

"We don't have any plans to move," Tom said in a telephone interview last week. "We want to live here as long as we can," Nancy said.

Tom said his lifestyle isn't for many. "It's hard," he said.

Added Nancy: "Being self-employed is 'iffy.' And we don't have health or house insurance."

Yet they know they are aging. Tom's children and grandchildren in Florida want the couple to live near them, Tom said.

"We're not there yet," Nancy said.

She said she hopes viewers of "Mountain Men" will come away with a sense that they are in control of their lives. "Maybe people can look at their own lives and find happiness and satisfaction."

As for Tom, she knows he's in his element.

"He is doing what he loves," she said. "He is a free-spirited person."
 
Sours: https://www.rrstar.com/article/20120523/NEWS/305239908
Mountain Men: TOM CRAFTS A $5,000 CANOE (Season 9) - History
At Home with Tom Oar
Tom Oar, 70, is one of the stars of the History Channel show, Mountain Men. Just finishing its second season, the series follows several men and their families as they face the challenges of living off the grid, using only what nature provides and their own skills and ingenuity. Oar makes his living tanning wild game hides and crafting traditional buckskin moccasins, pants, shirts, jackets, and other primitive trappings.
How did you come to settle in Montana's Yaak Valley?
Nancy and I are both from northern Illinois and knew some people who moved to Troy, Mont. When Nancy and I would come out here in the summertime to rodeo, we stayed with those people. There came a point in our life where we figured the majority of rodeoing was over, and we wanted to move to Montana and build a log house. So we bought a chainsaw in Illinois to build a house with when we got here. We bought an acre-and-a-half that had a little two-room log cabin on it and we lived in that while we built the house. It took us five years to build it. We've lived here for 34 years now.
Why is your lifestyle—living off the land—so important to you?
I guess I was born 150 or 200 years too late. I always thought of the past and history. I've kind of relived it in a modern way. I've trapped beaver in the Rocky Mountains. My rodeo career kind of put me in the past, too.
The trappers and traders of the 1800s are fascinating. Who are your mountain man heroes?
Joe Meek, and of course Jim Bridger. I don't have a favorite, but those guys were a tough lot. The travel they did was remarkable. Jedediah Smith went from St. Louis to the West Coast and up in to Oregon and Washington to trap beaver. But maybe he was more into exploring. The West was really settled by the people who created the fur trade. They were scouts for the Army and the ones who showed the settlers how to get over the mountains. It's a lost past, I guess.
Maybe not completely, with men like you still doing what you do. On TV we see you working, but tell me more about your craft.
The stuff we do is out of the past. I braintan animal skin like the Indians did 200 years ago. Braintan buckskin is so far superior to any commercial stuff that they're making nowadays. It's a completely different thing. It's tanned with animal brain and it's almost like cloth rather than leather. If you hold it up to your lips, you can blow through it. That makes it comfortable to wear. Body perspiration evaporates through it and keeps you cool. It's amazing stuff to wear. The moccasins breathe so your feet don't get sweaty.
How do you market your wares? I noticed you don't have a website.
I sell most of my stuff at rendezvous, which are reenactments of the old 1840s fur trades. If you're dressed properly at one of these, you're wearing braintan buckskin. If you dress like that and go to town, everybody stares at you.
You went from a life of solitude to being the centerpiece of a cable network reality show hit. How has life changed for you?
I've got a pronghorn skin out there that I'm tanning right now. The show hasn't changed me so far to any great degree. I do get more orders than I ever have before. I could never keep up with all the business we've got in the past year. When we make a jacket or a buckskin pair of pants, it's all hand-sewn. We don't use a sewing machine.
We usually go to one or two rendezvous a year and before we go I'm working my fanny off to get buckskin tanned so that I can go to the rendezvous and make $3,000 or $4,000. But now, with the show, I'm getting paid so that takes some of the pressure off. But still, I love to tan. It's a good feeling of accomplishment to see what I can do with my hands.
On the show, Nancy is always talking about your rodeo knees. What events did you work?
I worked the saddle bronc riding and the bull riding. In 1961 we had to make a choice if we were going to go to IRA or RCA rodeos. There were more IRA rodeos in the Midwest and East, so I was a member of the IRA for 16 or 17 years. It was a fun life.
The show makes a big deal about your kids pressuring you to move to Florida. From what I've seen, it seems unlikely. Are there days you consider changing your lifestyle?
Yeah. I'm 70 years old. It takes eight or nine cords of wood to keep this place warm. It's just Nancy and me and an old Dodge pickup and 30-foot chain. We can't keep doing this forever. I keep telling Nancy, one of these days you'll probably just find me stretched out dead over the fleshing block.
Sours: https://www.americancowboy.com
You will also be interested:
I don't know why, but in Egypt the roof just goes. the eternal smell of hookah, the constant feeling of intoxication and unreality of what is happening. So in the restaurant I even began to get excited, over and over again scrolling through what happened to my wife.
252
253
254
255
256