Where I got it
After my first box from Beauty Heroes, I actually stopped by subscription because I simply cannot commit to 3 subscription boxes at the same time (Mintd box and Boxwalla). I have decided to only go for one-time purchases for the boxes that contain products or brands that I want to try. After the Biophile box I received last month (highly recommended by Gillian of @growintoyourglow), my fascination and interest in clean beauty grew more and more. I keep checking on her IG for new brands to try and look into. Unfortunately, most of the brands are quite expensive and are based in the US or UK therefore shipping is pretty expensive.
Ayuna Less is Beauty came onto my radar lately as they have just launched their latest offering – Terra Bella in a hand-crafted limited-edition ceramic vessel. What attracted me at first is the pale green ceramic jar that it comes in. I looked into it and found out it was USD$455, which is way outside my budget and I think outside a lot of people's budget! So about 2 weeks later, 1st of December, Gillian messaged me about the December Beauty Heroes box, I was shocked! To end the year 2020 on a high note (much needed), the discovery for this month is theTERRA BELLA!! OMG! I immediately signed back up for only USD$58.95 ($18.95 shipping), a total of USD$77.90. Which works out to be around NZD$110.
It was shipped on 2/12 and arrived on 14/12. Now, I have been experiencing a number of shipping issues with a couple of my parcels from the US and the UK in October/November and they managed to lose my November Mintd Box so far. I have yet to see my Boxwalla October box (Naturallogic), the Fine Limited Edition box also from Boxwalla AND my Deviant Skincare order (ARGH!! What is going on?!) I am actually very upset because I spent quite a lot of money on those and there is nothing worse than feeling disappointed. Alright, enough with the complaining, let's crack on.
Beauty Heroes – December Box – Ayuna Less is Beauty
What I got
This is the last discovery box from Beauty Heroes for the year of 2020 and they are hitting it with a high note. Highest note I have ever heard for a beauty subscription box, to be honest. This month they are sending out a 100ml full-sized jar of the limited-edition Terra Bella by Ayuna – Less is Beauty.
The TERRA collection is the embodiment of Ayuna's passion, which promotes a new generation of cosmetics through natural, ecological, and sustainable innovation. TERRA's fully recyclable ceramic container holds the highest level of cosmetic innovation within it. The latest edition of this iconic collection is TERRA BELLA, a supreme emulsion with a high percentage of organic active ingredients (49%) promoting skin longevity and emotional stimulus through its vegan composition based on Plasma Rich in Cell Factors from Turmeric and the first in the industry to use Biotechnological Cocktail obtained from Cannabis Stem Cells.
Ingredients: VITIS VINIFERA (GRAPE) FRUIT WATER, OLEYL EUROCATE, PROPANEDIOL, WATER (AQUA), GLYCERIN, TREHALOSE, SUCROSE STEARATE, OLEA EUROPEAE (OLIVE) FRUIT OIL, BEHENYL ALCOHOL, LACTOBACILLUS FERMENT, BUTYROSPERMUM PARKII (SHEA) BUTTER, CAPRYLYL CAPRYLATE/CAPRATE, STEARYL HEPTANOATE, CANDELILLA/JOJOBA/RICE BRAN, POLYGLYCERYL-3 ESTER, GLYCERYL STEARATE, MICROCRYSTALLINE CELLULOSE, SQUALANE, STEARYL CAPRYLATE, CETEARYL ALCOHOL, SODIUM STEAROYL LACTYLATE, CANNABIS SATIVA CALLUS LYSATE, GLUCONOLACTONE, SODIUM GLUCONATE, PRUNUS AMYGDALUS DULCIS (SWEET ALMOND) OIL, CURCUMA LONGA (TURMERIC) CALLUS LYSATE, HELIANTHUS ANNUUS (SUNFLOWER) SEED OIL, LACTOBACILLUS, COCOS NUCIFERA (COCONUT) FRUIT EXTRACT, PENTYLENE GLYCOL, SODIUM LEVULINATE, ACACIA SENEGAL GUM, XANTHAN GUM, CELLULOSE GUM, CYAMOPSIS TETRAGONOLOBA (GUAR) GUM, SODIUM ANISATE, FRAGRANCE (PARFUM), BETA-SITOSTEROL, SQUALENE, TOCOPHEROL, PHYTIC ACID, CITRIC ACID, CARAMEL.
*49 percent of Organic ingredients
**Natural and Probiotic Preservatives
***Natural Essential Oil-based Fragrance (Gurjum Balsam, Holy Wood, Myrrh, Chamomile, Rosemary, Buchu)
Beauty Heroes x Ayuna Terra Bella
How I find it
First of all, as a known fact, this is the most expensive skincare product I have ever used, purchase, or even tried. This is around NZD$640 for goodness sake! Whilst, I cannot compare this with anything else I have tried that are in similar price brackets, let me take you through my personal sensorial experience of this product (including packaging). I am not a skincare specialist or scientist or formulation chemist so I can only give you what information I have found on Beauty Heroes' website and Ayuna's website, also my own personal experience on this product. This might be a long-winded post, but I do want to cover a lot of things because this is a very very expensive product and most of us would not be able to afford this, so I don't want to come across recommending something that is over-budget and unrealistic.
Ayuna Terra Bella
To start off, Ayuna – Less is Beauty is a luxury/high-end skincare brand based in Spain and they are a completely science-backed and clean/green beauty brand (whatever that means to anyway, this is a whole different discussion). They have only a handful of products in their current offerings – bar soaps, exfoliants, serums, masks, creams and oils. They also have perfumes. Terra Bella is a "Cannabic Sublimating Cream". Ayuna has 2 creams in their existing collection – Cream I and Cream II which is light and rich respectively. Terra is a specific collection that Ayuna offers each year and this year it is called Terra Bella in a hand-crafted ceramic container. Once this limited edition sells out, they will no longer recreate it again, but the Terra technology will continue to live on. The container is obviously a collector's item and can be washed and reused as a keepsake or purely a display item.
Ayuna Terra Bella
The claims of this cream, however, is really innovative. The cannabis Sativa stem cells are scientifically proven to increase oxytocin on the skin! Now you might be wondering what in the world?! Yes, it promotes happiness to your skin. The background technology is something beyond my limited knowledge. But somehow Ayuna has brought skincare to a neuroscientific level. Connecting the skin to the brain, promoting glowing skin from within. Mind-blowing yet?!
I try not to overthink this product, it is only a facial moisturiser and I will apply it on my skin as it is intended to be used. It can be used morning and night and it can be used around the eye area as well. Suitable for all skin types.
Ok, let's get to my experience of this product. From the packaging of the ceramic "vessel" (jar), it doesn't close properly, but they did add a silicone gasket around the jar so that the cap can somehow close without falling off easily. The cream is slightly ivory in colour and has a light leafy scent with a hint of sweetness to it. It is hard to describe what it smells like, but it's not a root scent or fruity scent. It is not overpowering and it soon fades. The cream is quite thick, but not balm-thick. It melts beautifully on the skin and deeply moisturises my skin. It doesn't leave a tacky or sticky finish so even for my combination-oily skin, even I could use it. I can use it AM and PM with no problems with oiliness or greasiness.
Ayuna Terra Bella
Ayuna Terra Bella
Overall
Overall, I really enjoyed this cream. Not only because it was a very expensive cream, but it really was a very nourishing cream and it really sank into my skin. It was also because of that feeling of applying something luxurious on my face. It's an overall amazing experience. I would definitely find some good use of the vessel after the cream is finished and cleaned up.
With the ceramic vessel, you really can't get an airtight seal, and a 100ml jar of cream can easily take me a good 4-5 months to use up when it is a rich cream. I didn't want to let the formula or the "magic" of the cream to deteriorate by having it opened for too long so I have been using this generously on my face, neck and décolletage. You might think that I'm crazy to use a generous amount for my face and neck, but I would hate for the efficacy of the formula decrease because I have opened it for too long if you know what I mean.
I am about 2 weeks of using this cream and I do enjoy it. The rich texture is probably something I cannot handle on a daily basis when the weather here right now is quite hot and humid, but i definitely prefer to use it at night. I will continue using this until the very end, so follow me on IG to see it in an empties post!
Sours: http://www.bellyrubzbeauty.com/2020/12/25/beauty-heroes-december-box-ayuna-less-is-beauty/
Clean Beauty Box Roundup November
by Suzi | Nov 1, 2020 | CLEAN BEAUTY
Another month down means it's time for the clean beauty box roundup November! Who's excited for November? I know I am! Tis' the season for all things holiday. This month we are seeing a full lineup from the beauty boxes. Excited to share some new brands!
If you're new here each month I share the best of the best when it comes to natural beauty boxes. Most boxes are monthly, some are bi-monthly.
*I'll be sharing The Detox Box as it rolls out in a couple days.
Beauty Heroes
I was so excited to try a new brand Biophile this month!
I was so excited to dive into this month's Beauty Heroes box! I had never used anything from the brand Biophile and was excited to dive in and try it. This skincare line is unlike anything I've used. It uses power of bio-fermentation and nature to create a skincare line that uses pro-microbiome. This means formulas that are more sustainable, compatible to the skin and potent. Clean skincare that works! Who else wants a dose of that? Skincare that works with our own biology to deliver the results we crave? Sign me up!
Biophile has only bee a company for 1 year and are already getting recognized for their truly unique products.
We are seeing three products in this month's Beauty Heroes Box.
Bio-Shroom Rejuvenating Serum- This serum is the heroic product and for good reason. It really win's you heart over at first use! It does so much for the skin. From exfoliating, hydrating and prepping it for skin products to follow. It has completely loaded with active ingredients! The biotic broth has a combination of Chaga, Reishi and Tremella Mushroom extracts. These are all bio-processed with probiotic bacteria that makes a fermentation broth that is full of adaptogens, antioxidants and lactic acid, plus hydrating fungal polysaccharides that nourish the skin and support the overall biome of it. The formula also has some serious actives such as Niacinamide, Vitamin C, Tripeptide-8, and N-Acetyl Glucosamine, plus prebiotics. It's amazing how there is no preservative because of the nature of fermentation- one is not needed. It is self preserving. I apply this on my skin before an oil or moisturizer. It feels rich and luxurious on the skin really prepping the moisture from the oils and creams to seep in. My skin just eats it up!
Bio Barrier Oil- This feels like a rich oil on the skin. This oil helps to plump the skin and seal in the moisture. It has Tea Seed Oil which helps to naturally firm the skin. The fermented oil soaks into the skin faster and deeper. The formula also contains Shizanda berry extract, which is an ancient adaptogen that helps to firm and strengthen the skin. It also creates a unique bacterial glycolipid that gets activated with water and seals in hydration. Your skin is left glowing and feeling soft, smooth and completely moisturized.
Root Bionic Refining Essence- This essence is unique because it has poly hydroxy acid with antioxidant and prebisotics. This with willowbank, hyaluronic acid their ROOTS Biotic Broth helps to give new life to the skin and support healthy skin biome. I applied this to my skin post cleansing and before the Bio-Shroom Rejuvenating Serum.
This is a stellar box and one that will sell out quick! The value is crazy good! $226- and you can get it for $58.95. Get it here!
The Clean Beauty Box
Talk about some serious moisture! This box hits the nail on the head.
This is the Oct./Nov. Box from The Clean Beauty Box. I had only tried one product before from Dafna's so I was excited to dive into this box and discover a fairly new brand!
Dafnas's uses an ayurvedic system combined with bioactive ingredients and highly advanced biotechnology to create their skincare formulas.
Revival Bio-Active Beauty Mask- This mask does so much! It's 3 for 1 punch for the skin. It uses charcoal, hyaluronic acid, ginseng, reishi adaptogens to nourish the skin. This mask is meant to not only hydrate stressed skin but also nourish. It helps to promote cell turnover and create a glow after using. The charcoal in it helps to purify skin and leave it balanced. My skin felt all the things after using this! From hydrated, to clarified and balanced- this mask does it all. I love a mask that does more than one thing!
Nutrition- This cream has been in heavy rotation the last several weeks as the weather has turned cooler. It definitely a moisturizer to take note of! It deeply nourishes and leaves skin feeling completely hydrated and moisturized. I love the silky creamy texture of it. It's total active moisturizer too. With 21 active ingredients that leave your skin filled with nutrients. From helping to boost collagen, brightening, smoothing, cell regeneration- there's not much this cream doesn't do! It really is Nutrition for the skin just as the name suggest.
This is another amazing box from The Clean Beauty Box. A value of $175- but can be yours for $41.95 with a subscription! Get it here!
Boxwalla
Boxwalla always delivers stellar products!
So excited for the Boxwalla December box- The Textures Of Winter! Featuring some of my favorite clean beauty brands! Only 2 products have been revealed- stay tuned for the last one.
Bluh Alchemy-
BLUH Alchemy was started by Becky Bluh who had a strong desire to help her daughter's skin heal from itchy, dry and sensitive skin. Becky knew she was on to something when her daughter's skin began to heal. She realized she wanted to pursue the power of plants even further and really learn of their medicinal properties.
Besides experimenting on her own, she also was trained in cosmetic chemistry where she collaborated with top natural chemists to create BLUH Alchemy. Not only does this innovative skincare line help protect against environmental effects, but natural aging, and daily oxidative stressors. Using botanicals, BLUE Alchemy treats the skin with intentional products that produce results naturally.
Multi- C Serum- A breakthrough in botanical technology, Multi C Serum features the world's first full- spectrum photoactive Vitamin C, a cellular extract from the kakadu plum that boasts 50 x more antioxidant potency than a Florida orange. It brightens and gives your skin a glow.
Active Relief Body Oil- A brand new launch from Bluh Alchemy! This body oil has luxury written all over it. Made in a base of cold pressed Rice bran, Camelia, Tamanu & Sesame oils, it soaks beautifully into damp skin, nourishing it, soothing it, leaving it silky smooth. It not only is insanely moisturizing but helps to improve skin tone and is very soothing to muscles.
Live Botanical's Sanctuary Balm- This is a new product from Live Botanical and features zero essential oils in it. It is their most breathable balm, yet it still locks in moisture. It is perfect for those with dry, sensitive skin types. What makes this balm unique and different from other balms is it's phospholipids, these help to hold onto water, while at the same time giving skin it's natural appearance. The balm also helps other ingredients absorb better into the skin It blends well with water based serums to bring them into the skin. It's full of antioxidants and Amazonian Butters that have a anti-inflammatory property to them. Perfect after applying your serum or moisturizer to really help seal in the moisture. Also great at night for applying a thicker layer to wake up to calm, smooth and happy skin!
This box is valued at $250 but you can get it for $49.95! Get it here until it sells out or Dec. 15th.
*Keep checking back as I reveal The Detox Box for the month soon!
If you liked this post, be sure to check out past posts below:
Sharing the best clean beauty boxes on the blog.
Natural Beauty Box Roundup For May
by Suzi | Apr 30, 2020 | CLEAN BEAUTY, Skin Care
It's that time! The natural beauty box roundup for May is here! Every month I get a little giddy peaking into the boxes as I get them in the mail wondering what could be inside. This month is no different! Another month brings new brands in clean beauty that I haven't tried. I love when the seasons start to change too because then you start to see different products for the seasons. The sun is starting to shine everywhere and it's feeling like summer is getting close!
*This month we are seeing boxes from Beauty Heroes and The Detox Market. I also share about Boxwalla and The Clean Beauty Box but they are bi-monthly boxes, so I only receive them every other month.
If you want to check out past reviews on those boxes, check them out below:
On to the reviews!
Up first this month is Beauty Heroes, next will be The Detox Box which you can subscribe to here.
Beauty Heroes: Bathing Culture
Never was there a more perfect time for us to consider the importance of bathing!
This is my first time seeing and experiencing Bathing Culture as a brand. It was founded by two city dwellers who loved going outdoors to explore and get adrenaline highs. Tim Hollinger and Spencer Arnold wanted to create a business that would both be clean and environmentally friendly. They did just that! As they delved into the beauty industry- specifically body wash, they were struck with how toxic it actually was. They realized they had their work cut out for them and created a gender neutral, regional organic, Rainforest Alliance, personal care products that truly performed. Oh and did I mention the formulas are housed in biodegradable and reusable bottles? They really go to the extra milel to create clean products that are both sustainable and truly clean. They have gone so far as even opening up 50 refill locations and planted a tree for every 5 gallons sold- talk about next level!
Mind and Body Wash- This month's heroic product is not just any body wash. It has organic ingredients that not only cleanse your skin but add hydration with shea butter. The scent is a blend of balsam, vetiver, ylang ylang, ho wood, and frankincense. It comes housed in a glass bottle and pump. (I did want to note on the pump due to the COVID pandemic, the founders have had manufacturing issues supplying the pump. They have worked tirelessly to try and source more, however, it has been hard to find replacements. Boxes will be delayed as a result, unless you don't mind not having a pump and just having a screw top).
Outer Being Face & Body Oil- Inspired by their outdoor adventures, the founders created this face and body oil. A perfect oil to use all over your body. Filled with raspberry seed oil, sea buckthorn, and marula seed oil to name a few, this oil truly hydrates the skin. This helps to continue your bathing ritual after you use the Mind and Body Wash. It helps to lock in the moisture and keep your skin feeling soft and supple. A skin treat for sure!
Golden Hour Hydrosol- This hydrosol is filled with Bulgarian Rose Oil, Moroccan Rose Oil, Turkish Rose Oil and hand harvested Moroccan Neroli Flower Oil. It will take you back to the scent of flowers and the memories they hold. This is perfect for post sun skin, in the morning to awaken your senses, and as an all over body mist. It has such an uplifting scent that isn't over powering.
This box is valued at $127 but you can get it for $58.95! Get it here!
Detox Box: One Love Organics
This month's Detox Box is showing up with One Love Organics!
The Detox box for May is all about One Love Organics. We are seeing their popular Enzyme Cleansing Oil, Vitamin C Facial Serum, and their Botanical A Facial Cleanser. This brand has been around since the beginning of clean beauty! They know skincare.
Botanical B Enzyme Cleansing Oil- This cleanser is full of vitamin B complex. I love how it's an oil but then when you add water it slightly emulsifies and the formula turns into a milky consistency. It not only removes my makeup, but everything else too. My skin is left feeling smooth and hydrated, not stripped at all. It smells like a tropical paradise with hints of coconut.
Vitamin C Facial Serum-This facial serum it packed with vitamin C and also includes rosehip, baobab, and jojoba oil that transforms dull/lackluster skin into radiant/glowing skin. I apply it to clean skin that's still slightly damp. You can use it in the morning or at night. I love how rich the oil feels on my skin. It really feels so nourishing.
Botanical A Facial Cleanser-This facial cleanser contains AHAs, BHAs and wintergreen extract. It lathers up and helps to cleanse your skin even more. I start with the Botanical B Enzyme Cleansing Oil and then I follow with this. It really is the perfect cleanser to really achieve that deep clean feeling. My skin feels so clean!
You can get all of this- $156 value for $55! Such a good deal. I would hop on it now before it sells out! Get the box here.
Sharing my full review on all the natural beauty boxes for the month of May on the blog.
Best Natural Beauty And Clean Living Brands
by Suzi | Apr 9, 2020 | CLEAN BEAUTY, CLEAN LIVING
Sharing some of the best natural beauty and clean living brands with you in this blog post. I really wanted to do something tangible to support some of my favorite natural beauty and living brands. These brands are all small businesses run by real people trying to make a difference in this world when it comes to natural living. I wanted to also help my readers in this time as well. Together we are so much stronger. This is a phrase I keep thinking on. It's not about just helping my family but helping those around me in some way. One way I know how is to keep supporting the small businesses I've come to love over the years. I know it helps you my audience when you are offered a coupon code when purchasing.
That's where this post came to be. I'm sharing some of the best natural beauty and clean living brands with you and they all have a special offer for you! How cool is it to be able to support a brand that really is trying to make a positive difference in this world while also getting some sort of kick back for yourself- it's the best of both worlds!
My hope is that this post will brighten your day a little and remind you that we are all in this together. We can do hard things and can overcome them- together. I can't thank these brands enough for all they do to create and innovate clean products. They are creating a better future for us all. I also can't thank you enough for your support- means the world.
I hope you can find some products among these brands that you need, or maybe that you've been wanting to try. I know your support is so appreciated.
Now let's dive in to the best natural beauty and clean living brands!
Maya Chia makes natural skincare products that give results!
Maya Chia
This natural beauty skincare line has it all! The all star ingredient in Maya Chia is the supercritical chia oil. Not only is chia oil heralded for it's fast absorbing ability, but also for it's antioxidants, minerals, and omega's- a skin's dream team! You can say bye to fine lines and wrinkles. Plus, it has clinically been proven to increase hydration. Check out my full review on Maya Chia I did to learn about how they extract the chia oil!
Some of my favorites from them are:
*Use Coupon Code: GGG15 for 15% off! Shop here!
Aillea carries all the "It" brands when it comes to natural beauty!
Aillea
This online natural beauty store has everything! All the "it" natural beauty brands. I love being able to get body products and facial products there. It makes shopping for natural beauty that much easier when you can get all the products in one place. Some of my favorite brands like Josh Rosebrook, Ilia Beauty, Alpyn Beauty, and Kosas are there.
Some of my favorites from them are:
*Use Coupon Code: GGG15% for 15% off! Shop here!
Primally Pure is the best aluminum free deodorant I've found in natural beauty!
Primally Pure
I couldn't leave out one of my favorite products in clean beauty out of the best natural beauty and clean living brands blog post. One of my favorite natural deodorants in clean beauty! My hubs loves it too. I just stocked up last week and placed an order. He loves the Charcoal and I love the Blue Tansy scent. I also love their simple approach to skincare, from their body butters, to body oils and their baby products. I love how this company was started by a woman who wanted to know exactly what was in her products, just like what was in her food. Check out my full review on Primally Pure here!
Some of my favorites from them are:
*Use Coupon Code: GURLGONEGREEN for 10% off! Shop here!
To have used a Leahlani product is to love it!
Leahlani Skincare
One of the first natural skincare lines I used in clean beauty that stopped me in my tracks. As they say, the proof is in the pudding and Leahlani Skincare delivers just that. Started by Leah, who had her own skin issues and found a way to heal her skin and countless others. She lives in Kaui, HI where she creates all her formulations. I guess you could say you get a little aloha with every product! Check out my full review on Leahlani Skincare here!
Some of my favorites from them are:
*Use Coupon Code: GURLGONEGREEN for any orders over $130 get a Serum Duo($56 value) for free! Shop here!
Sharing some of my new favorites from Live Botanical.
Live Botanical
I first discovered Live Botanical at IBE Dallas. I had the pleasure of meeting the maker and founder Carolyn. It was so great to connect and hear her enthusiasm for herbs. Sometimes people merely create a line but I could instantly tell this was Carolyn's passion. Although she is an herbalist, much of how Carolyn sees skincare is based on her 15+ years in the technology field as an analyst. It's always so fascinating to see how people get their start in skincare. Check out my full review on Live Botanical Skincare!
Some of my favorites from them are:
*Use Coupon Code: GURLGONEGREEN for 20% off! Shop here!
One product that can be found on Beauty Heroe's Essential page is this luxe bar soap by Osmia Organics.
Beauty Heroes
Beauty Heroes was founded by Jeannie Jarnot. A longtime spa director herself and healthy beauty expert. I had the pleasure of meeting Jeannie last year at IBE, and she is truly one of the sweetest people. Beauty Heroes is a monthly beauty service that selects only the best clean beauty brands. Each month you can find one to two full size truly heroic products in each box. The products typically range from skincare to haircare products. However, every 3 months Beauty Heroes offers a makeup box as well that's optional for members or non-members. I absolutely love their "Use Less, Love More" philosophy. By only getting one or two products, you allow yourself to truly experience them. Of course you can trust their picks, as they are strict on their integrity standards. What's not to love about this whole concept? As a Beauty Heroes Ambassador, and I couldn't be more thrilled to be part of such a movement. Check out past review of Beauty Heroes Boxes here!
*Use Coupon Code: ESSENTIALS to shop a special Essentials Collection where you can get special member pricing on all the products on the page. That's a 15% savings! Shop here!
This hand soap takes the cake when it comes to getting your hands squeaky clean without the chemicals!
Kosmatology
Kosmatology's founder is Janis, a pharmacist who had a daughter with eczema. As a pharmacist, she knew the steroid cream prescribed for her daughter had side effects, and she wasn't comfortable living with that. As a result, she started experimenting with different oil combinations, and it wasn't long before people were asking her to make products for their families. How cool is that?! One thing I love about Kosmatology is their commitment to organic, pure ingredients. There's no fluff or toxins in these products. Also, there is something for the whole family. From bug repellant, to hand sanitizer, even face wash, they are your one stop shop. Check out my full review on Kosmatology here!
Some of my favorites from them are:
*Use Coupon Code: GURLGONEGREEN to save 15%. Shop here!
OSEA not only has clean ingredients but effective products!
OSEA
If you're not familiar with OSEA allow me to fill you in on this natural skincare line. This brand is truly unique. I was so intrigued by the founder Jenefer's story of how she started it. She was inspired by her grandmother who credits the ocean to healing her. She had been on bedrest after a severe leg injury. Her grandmother recalls having a dream about the sea and the next day went for a swim. A few weeks later her grandmother was healed! Jenefer went to her roots when creating OSEA. From what she learned from her grandmother of the healing properties of the ocean and her knowledge, she chose seaweed as the base of her skincare line. Seaweed contains powerful minerals and ingredients to help restore and nourish the skin. Check out my full OSEA review here!
Some of my favorites from them are:
*Use Coupon Code: gurlgonegreen2020 for free travel size of choice with any purchase of $40 or more(must add travel item to cart).
SOL Organics down comforter takes sleeping to the next level.
SOL Organics
This is you're one stop shop when it comes to organic bedding! They offer luxury organic sheets, duvets, covers and more. They are giving you a generous discount to shop all of their products! Check out my SOL Organic's Review here!
Some of my favorites from them are:
*Use Coupon Code: GGG30 for 30% off! Shop here!
White Lotus home carries so many options when it comes to organic pillows and beds.
White Lotus Home
This organic mattress and pillow store has everything to get your bedroom detoxed in no time. We have loved our mattress for my girls from them and our pillows. I love how much selection they have! Check out my full White Lotus Home review here!
Some of my favorites from them are:
*Use Coupon Code: GGG20 for 20% off and for any order $100 or more. They will also be giving away free masks in every order that uses my code! Shop here!
Once you drink a cup of Purity coffee you'll never want to go back!
Purity Coffee
If you've followed me for a hot minute then you know I can't stop talking about Purity Coffee. This coffee is the best when it comes to pure standards. It's organic, mold and mycotoxin free, and full of flavor. It's the next level when it comes to organic coffee! My hubs and I can't get enough. I just bought a 5lb bag- we're obsessed!
Some of my favorites from them are:
Dark Roast
Decaf Coffee- I drink decaf and I love how rich and full bodied the coffee tastes even though it's decaf.
*Use Coupon Code: gurlgonegreen for 10% off. Shop here!
When you purchase a cleanser yourself for the second time as a beauty blogger, you know that it's good!
Beautycounter
Beautycounter is doing something they've never done before! They are offering 20% off for anyone who has not placed an order with them before- talk about awesome! I've never seen that much of a discount. If you've been on the fence and wanting to try something new- I highly recommend you snag some of their products up while the sale is happening. It's good on everything except Counterstart and Countermatch Foaming Cleanser and anything else that is already on sale. So that means some of my faves like Countertime and Flawless in Five are 20% off!! Check out my Beautycounter Review here!
Some of my favorites from them are:
*Head to their site here to shop and enter your email address to get the 20% off coupon!
See any brands you love? Did you enjoy reading about some of the best natural beauty and clean living brands?
Sharing some of my favorite natural beauty and living brands on the blog.
Natural Beauty Box Roundup April
by Suzi | Mar 31, 2020 | CLEAN BEAUTY, Skin Care
The natural beauty box roundup April is live! Can you believe it's April?! I feel like on one hand this year has flown by and on the other hand it feels like it's been the longest year. In the midst of Coronavirus right now I hope you all are safe and healthy. I had polled many readers on Instagram asking if they wanted to have similar content and I received an overwhelmingly yes response- so I'm continuing with all the content I had planned. I hope it brightens your day and gives something positive for your mind to think on.
Every month I round out the best natural beauty boxes in clean beauty. This month is exceptionally good! I have been on the edge of my seat to share this month's content with you. So many amazing brands and new ones I haven't used before.
*Also, be sure to check back as I release my reviews for the boxes as they roll out. Here are some of the boxes that will be released later in the month:
Beauty Heroes: Mukti Organics
I had never tried Mukti until this box and let's just say now I want to try all their products!
Ok, I have been itching to share this new brand with you all! I haven't tried anything Mukti Organics until this box, but let's just say these won't be the last products I try- they're so good. The brand Mukti is from Australia and really is a pioneer when it comes to incorporating their native resources into their products. Their mantra is to be organic, sustainable and ethical in all that they do. Their formulas are the real deal and don't contain any unnecessary fillers. Just potent botanical ingredients that do the work for the skin. I love that their ingredients are third party tested, ensuring that products are in fact eco and meet their strict criteria. They have an advanced extraction method that helps them to preserve the products so they are represented in their most potent state. They really take it to the next level when it comes to creating something truly special in a skincare brand. I feel like there are two heroic products for this month, even though technically one is a sidekick- read on to see why!
Mukti Hyaluronic Marine Serum- This is the heroic product for the month! A serum of all serums. This serum with it's low molecular weight, absorbs so well into the skin. It uses the power of hyaluronic acid to plump and hydrate the skin. Did you know that hyaluronic acid delivers 1000% times it's weight in water? So if you're skin feels dry or thirsty as I like to say- this is your new best friend! The combination of hyaluronic acid, plus a special extract called Fucoidan that's derived from Wakame Seaweed, is a one-two punch for preventing wrinkles from forming. Did your ears just perk up? Well, listen to this quote taken from Mukti Organics website-
Studies have shown that Fucoidan extract increases the expression of SIRT1 anti-ageing protein and increases moisture retention by up to 30%. The combination of Hyaluronic Acid and Fucoidan extract improves overall skin appearance by 60% in 12 weeks.
I am loving it! So here's my experience. I apply it on my skin after I cleanse and tone. Then when my skin is just slightly damp still I apply the serum. Then I apply my oil and a cream if I need too. When I wake up my skin still feels hydrated!! I repeat still feels hydrated. It really plumps up my skin and provides this barrier to seal moisture in. I love using it under my makeup too. It helps to give my skin an overall smooth canvas to apply my foundation. Such a well made product that works- bottom line!
2-in-1 Resurfacing Exfoliant- The sidekick product this month is this exfoliant that had me basically after the first application but sold me the more I used it. This has a combination of fruit acids that help loosen and rid the intracellular bonds, while encouraging collagen production. Then once the fruit acids do their thing, jojoba esters and finely ground bamboo particles remove the dead skin. I used this in the morning first thing on damp skin. I rubbed in circular motions. Then brushed my teeth. Once I was done I rinsed it off. My skin felt so smooth and radiant! I used it twice a week. If you have sensitive skin I would do a patch test first and then see how your skin does. It smells amazing too! Like fresh lime juice and it's this beautiful emerald green. This has been on repeat in my skincare routine!
I would not wait on this discovery if you're thinking of snagging it! It's a special one and I wouldn't be surprised if they sell out. The value is $124 but you can get it for $58.95! Get the box here!
Boxwalla April Box: Monastery Made
Another home run box for Boxwalla and a new brand for me!
I feel like a broken record whenever I talk about Boxwalla boxes. I always want to say the same thing. How I hadn't tried the brand, and now I'm sold, blah, blah, blah. Well, guess what? It's a new month and I'm going to say the same thing…sorry not sorry. I mean they consistently hit it out of the park when it comes to stellar beauty boxes. I think there's one fact that may contribute to this- they're a bi-monthly box. So you're only getting it every other month. Really helps you to savor the products and also gives the box time to curate exceptional experiences for their consumers.
So the April box is a winner for me all around. I hadn't tried Monastery before and now I want to try all their offerings…sound familiar? Ok, well here's the skinny on this holistic skincare brand. It was founded by Athena, an esthetician who had practiced for 20 years in her field- side note, she still practices today. Her skincare line is reminiscent of her summers spent with her grandmother in Greek Cyclades. Her grandma would create these concoctions of various herbs and oil. I love hearing how brands come to create their products and what their muses are. The products in this month's box are a reflection not only of her grandma but also of all of Athena's experience as an esthetician. All her products are handmade in San Francisco.
Aloe Hyaluronic Moisture Boost- Do you see a theme with the boxes in general this month? Hyaluronic acid! For good reason this ingredient doesn't play when it comes to delivering some serious hydration to the skin. It actually has two forms of hyaluronic acid. One sits on the surface of your skin and moisturizes it while softening, while the other penetrates deeper to help plump the skin. But it get's even better. The hyaluronic acid is formulated with aloe to add even more hydration to the skin! This basically transforms the skin and creates an overall dewy, hydrated complexion. I'm obsessed! I use it at night before my oils or creams and after my cleanser and toner. I also love applying this right before my makeup to give my skin an overall boost of hydration and a smooth canvas. This is perfect for the skin all year long- a new staple!
Rose Glycolic Gel- This is an exfoliating serum. It has a concentration of 10% glycolic acid. This alpha hydroxy acid has been used for a long time to help with hyperpigmentation and fine lines. The glycolic acid that Athena uses is from sugarcane and papaya. This combination is then added to rose water to not only exfoliate the skin but also to soften, and brighten the complexion. I used this at night after cleansing and toning. I would apply 2 pumps to my skin, then add the Aloe Hyaluronic Moisture Boost and then my oil and cream. I woke up to brighter, smoother skin. Friends this product does not mess around. It is not full strength glycolic but still very effective at a pH of 5. If you have sensitive skin I would recommend patch testing before use.
The whole look of the products is a 10 in my book too. The value of the box is $153 but you can get it for $49.95- talk about a steal! Get the box here!
The Clean Beauty Box: Fresh
It's all about being FRESH in this month's Clean Beauty Box!
We are seeing two brands in The Clean Beauty Box this month. The first is a new brand I haven't tried before. Dafna's. This brand is a combination of Ayurveda and modern biotechnology. This line does it all from helping your skin detox, renew, repair and uplift. Their products are made in Spain. I love how they choose low molecular weight active ingredients so that they really penetrate deep into the skin and do the work. We are seeing their Recovery Cleanser in the box this month.
The second brand we are seeing is Malaya. I truly believe in their philosophy of skincare, it's a whole body approach. What you put in your body, and on it directly affect each other…I couldn't agree more. They use the purest ingredients to reduce toxic exposure, as well as care for the environment. Not only that, but all their packaging is recyclable and reusable. Pretty awesome! Malaya really started when the founder, Katya, had teenage acne growing up. This could have scarred some people, but with Katya, it drove her on a quest to find out about skincare, the body and how it all works. What she found was answers and a beautiful natural skincare line today. Oh and P.S. her skin looks amazing now! We are seeing their firming eye serum in the box.
Dafna's Recovery Cleanser- This is a balm to milk cleanser. It feels so hydrating on the skin, while it removes your makeup and debris from the day. My skin feels completely hydrated after using. I start applying it to dry skin and then once I've worked the product in, I add a little water to get that milky consistency. I then rinse some of it off with water, but finish getting the rest of it off with a washcloth. Skin feels refreshed and balanced after using.
Malaya Firming Eye Serum- This eye serum is filled with ingredients that help to firm and treat the under eye area. It has collagen stimulating botanical stem cells, along with pea peptides that help to firm the skin. Plus, green coffee that helps to de-puff and prickly pear that helps to nourish and hydrate the skin. I'm wondering what this magic little bottle doesn't do! I've been applying mine morning and night. I love how it absorbs so quickly into the skin. It comes in a rollerball form too which I love. Makes application so smooth.
The value of this box is $120, but you can get it for $41.95! Get it here!
The Detox Box- Sustainable Swaps
Sharing all the details on the April Detox Box!
I always love seeing what's in the Detox Box. It's such a great mix of products. This month they are honoring Earth Month with some practical and simple sustainable swaps. These products are everyday essentials that you can easily replace in your life.
Odacite Shampoo Bar– Plastic bottles are a big deal when it comes to sustainability. Leaving behind 552 million plastic shampoo bottles every year. Talk about a recipe for some serious waste. A shampoo bar is the perfect solution. No need for a bottle of any kind. Once it's used up, that's it! This new shampoo bar launch from Odacite smells amazing and suds up into a rich lather.
bkr Spiked Water Bottle- Plastic water bottles are an epidemic these days and using a reusable water bottle is the answer. No more one use plastic bottles! Plus, you'll be saving money. And bonus this one looks so chic and can easily be hooked to a backpack.
Meow Meow Tweet Rose Geranium Baking Soda Free Deodorant Stick- Another option that ditches the plastic. This deodorant comes in a biodegradable package. It will decompose within a year of it being tossed in the trash or compost. Pretty cool! This will keep your under arms smelling fresh with no irritation since it's baking soda free.
BAGGU Standard Reusable Bag- Say goodbye to single use grocery bags and hello to your new cute reusable bag! So easy to store in your purse or car too. Just fold up and you will hardly know it's there. A great way to kick plastic to the curb yet again!
David's Premium Natural Toothpaste- This toothpaste comes in an aluminum tube, making it easy to recycle once you're done using. The toothpaste polishes, keeps breath smelling fresh all day long.
F.E.T.E. Bamboo Toothbrush- This toothbrush is made of bamboo and can easily be composted- just remove the bristles. No more plastic toothbrushes!
This is such a fun box this month! The total value for the box is $111.94! But you can get it for $55. Get the box here!
*Be sure to keep checking back for more natural beauty box roundup April releases!
If you liked this post, check out past posts below:
Sharing the best natural beauty boxes on the blog for April!
Natural Beauty Box Roundup For March
by Suzi | Feb 29, 2020 | CLEAN BEAUTY, Skin Care
I've got all the details on the natural beauty box roundup for March!  Sharing all the best boxes with you in clean beauty.  If you're new here I give you all the details on the best and lates natural beauty boxes.  Each month I share a review on what's in the boxes and the incredible value you can get with them.  You can save so much money when subscribing to a beauty box!  Instead of paying full price for luxury natural products you get them for a steal.  Plus, you get to try all the latest in natural beauty products.  It's a win/win!
Some of the boxes are monthly and some of them are bi-monthly.  This month we are seeing two natural beauty boxes.  The first one drops right at the beginning of the month- Beauty Heroes and the second- Detox Market drops a few days later.  I'll be updating the post as The Detox Box gets released. 
Check out Past Detox Boxes here!
Beauty Heroes March Discovery Box- Free True-
So fun to discover a new brand in clean beauty in this month's Beauty Heroe's Box!
This month we are seeing a new brand in the Beauty Heroes box.  Free + True is known for simplifying skincare routines.  If you're wanting to clean up your routine and make things a little less complicated Free + True is the perfect skincare line for you!  It really streamlines the whole process and makes things so much easy.  With their botanical formulations and real food ingredients, Free + True makes creating a natural skincare routine easy.
Body Prophet- This is the heroic product in this month's box and let's just say it lives up to the hype.  Not only does it have free radical fighting ingredients, but also is loaded with vitamins and antioxidants to help support the skin.  It's more of a creamy gel than a rich body cream.  I love how it pumps how and melts into the skin.  It doesn't feel oily or greasy but quickly absorbs into your body.  The perfect everyday body moisturizer.  I use it right after the shower for the ultimate skin treat.
Mama Pacha- This is the perfect sidekick to the Body Prophet.  This is a facial moisturizer.  It is great for everyday wear.  Loaded with skin nutrients like peptides, adaptogenic herbs, plant lipids, and hyaluronic acid.  It's a one- two punch for your skin!  Say hello to increased collagen and hydration.  I apply this after my toner in the morning and it seeps right in.  A great moisturizer before you apply your makeup.  It doesn't feel greasy or overly oily.
This box is valued at $106, but you can get it for $58.95!  The Beauty Heroes Box is always such an incredible value.  Get the box here!
Detox Box: Innersense Organic Beauty
Always so excited to see what's in the Detox Box each month!
The natural beauty box roundup wouldn't be complete without the The Detox Box!  I'm always so impressed with the quality of products that The Detox delivers in their boxes each month.  Innersense Organic Beauty is no stranger in the clean beauty scene.  They know hair and they do it so well.  We are seeing 5 of their standout products in this month's Detox Box! Their Pure Harmony Hairbath, Pure Inspiration Daily Conditioner, their Refresh Dry Shampoo, Sweet Spirit Leave In Conditioner and I Create Waves Salt Spray. Companies like Innersense are setting the standard for the green beauty industry.  Innersense Beauty hair products are salon worthy. The founders of Innersense, Greg and Joanne Starkman, were in the beauty and wellness industry for years when they realized their beliefs weren't matching up with their professional lives.  This birthed Innersense, a company that prides itself on integrity.  Their whole philosophy is so commendable and just down right amazing!  From actually listing every ingredient and why it's in there, to environment sustainability, kindness to animals, and giving back…the list could go on.  I mean the ingredient glossary alone is so cool. You know when hair products are created by stylists that they're going to be good!
Pure Harmony Hairbath Shampoo Pure Inspiration Conditioner- Among Innersense Beauty hair products is a shampoo called Pure Harmony that's suited for even cleansing, and purifying the scalp.  The Pure Harmony is the one I recommend for fine/thin haired gals like myself.  It isn't as heavy on my hair.  This is especially great after getting your hair colored for an extra boost of hydration.
I Create Waves Texture Spray-  I love adding this to my hair after I've curled it.  It adds so much texture and a little hold.  It really gives me that beachy look I crave.  I use this product so often!
Refresh Dry Shampoo- Such a different way to use dry shampoo!  It comes out in a foam application but then dries into a matte powder and soaks up all the excess oil. It helps to give hair some texture and that second day hair look we all crave!
Sweet Spirit Leave In Conditioner- They also included the Sweet Spirit Leave in Conditioner.  I'm a huge fan of this product, especially in the summer time when my hair gets easily parched.  I love spritzing it all over my hair before I go out in the sun to protect my color, and so it doesn't soak up the chlorine in the pool water, it helps create a barrier.
This box is valued at $134 but you can get it for $55!  Such a steal for this box.  Get the March Detox Box here!
If you liked this post, check out other reader favorites below:
Sharing my favorite natural beauty boxes on the blog.
Sours: https://gurlgonegreen.com/tag/beauty-heroes-review/
We're in the final weeks of 2020. As we reflect back on the year, one thing is crystal clear: we never know what the future holds. As a way to acknowledge this astonishing year, we bring you a Discovery like no other.
Ayuna celebrates the endless potential for innovation through their annual release of Terra, a leading edge formula always contained within a handcrafted ceramic vessel. In our December Discovery, Ayuna reveals its 2021 Terra innovation: Terra Bella.
Terra Bella is the first-ever formulation to feature cannabis sativa stem cell technology. The supreme cream is held in a delicate vessel made of clay. While the ceramic pot was created to be a keepsake, Terra Bella was developed to be decidedly ephemeral. Once this limited edition runs out, Terra Bella will cease, but the Terra technology will live on.
Never before and never again, December's Discovery is a true Collector's Edition.
---
DECEMBER'S BEAUTY DISCOVERY HAS A VALUE OF $455
---
JOIN BEAUTY HEROES TODAY TO RECEIVE THIS ONCE IN A LIFETIME DISCOVERY BEFORE IT'S TOO LATE.
3-month subscriptions are $45.95/month ($137.85); 6-month subscriptions are $41.95/month ($251.70); and 12-month subscriptions are $39.95/month ($479.40).
What do you think about this month's Beauty Heroes box?
Sours: https://hellosubscription.com/2020/12/beauty-heroes-december-2020-full-spoilers/
December Beauty Heroes
This month may go up there in my all time favorites from Beauty Heroes. It's THAT good. The December Beauty Heroes box features KHUS + KHUS, a brand I haven't tried before this month, but I'm a total convert now! I've been dying to share all the soft blue details with you, so this was a hard box to keep under wraps until the 1st of the month. Thankfully today is the day I get to spill it all to you!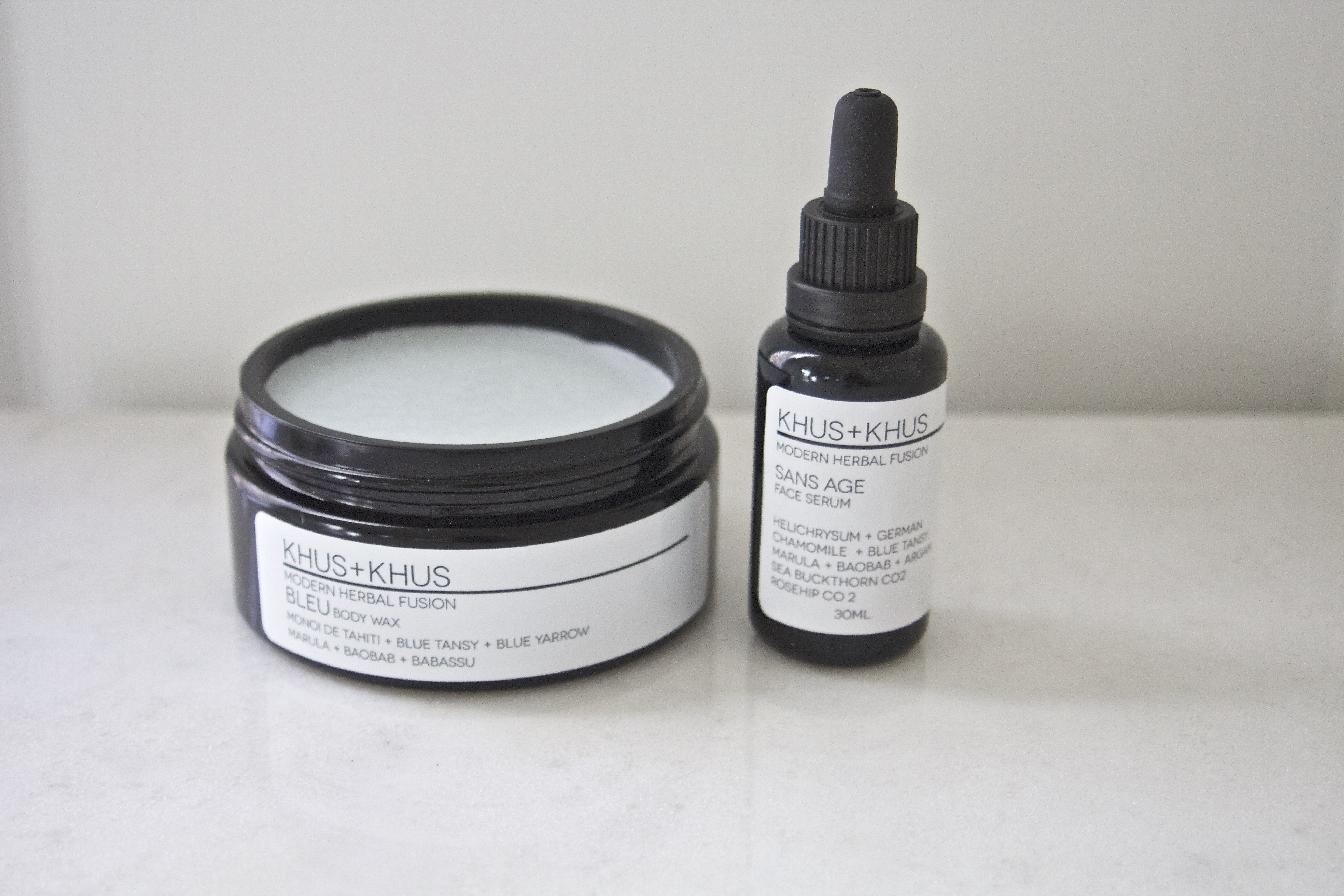 I can't wait to tell you about the products, but first let me introduce you to KHUS + KHUS. This line was started by Kristi Blustein, who has quite an expert background for this field. She's a certified Ayurvedic Health Practitioner, Master Herbalist, Aromatherapist and Yoga Teacher! What really sparked her journey into skincare was her Ayurvedic background. Kristi created KHUS + KHUS to be a line that works holistically within your body to achieve results in your skin. If these first two products I've tried from them are any indication, this line is top notch!
Bleu Body Wax
Diving into this huge, chic jar is like diving into a calm, refreshing pool. It has a slightly tropical scent that's very understated, but I can't get enough of it. I've really never experienced a product like this. It starts out like a wax, but as soon as it hits your skin it melts into a richly moisturizing oil that sinks right in without any greasiness. I love everything about it, from the color to how long lasting the moisture is.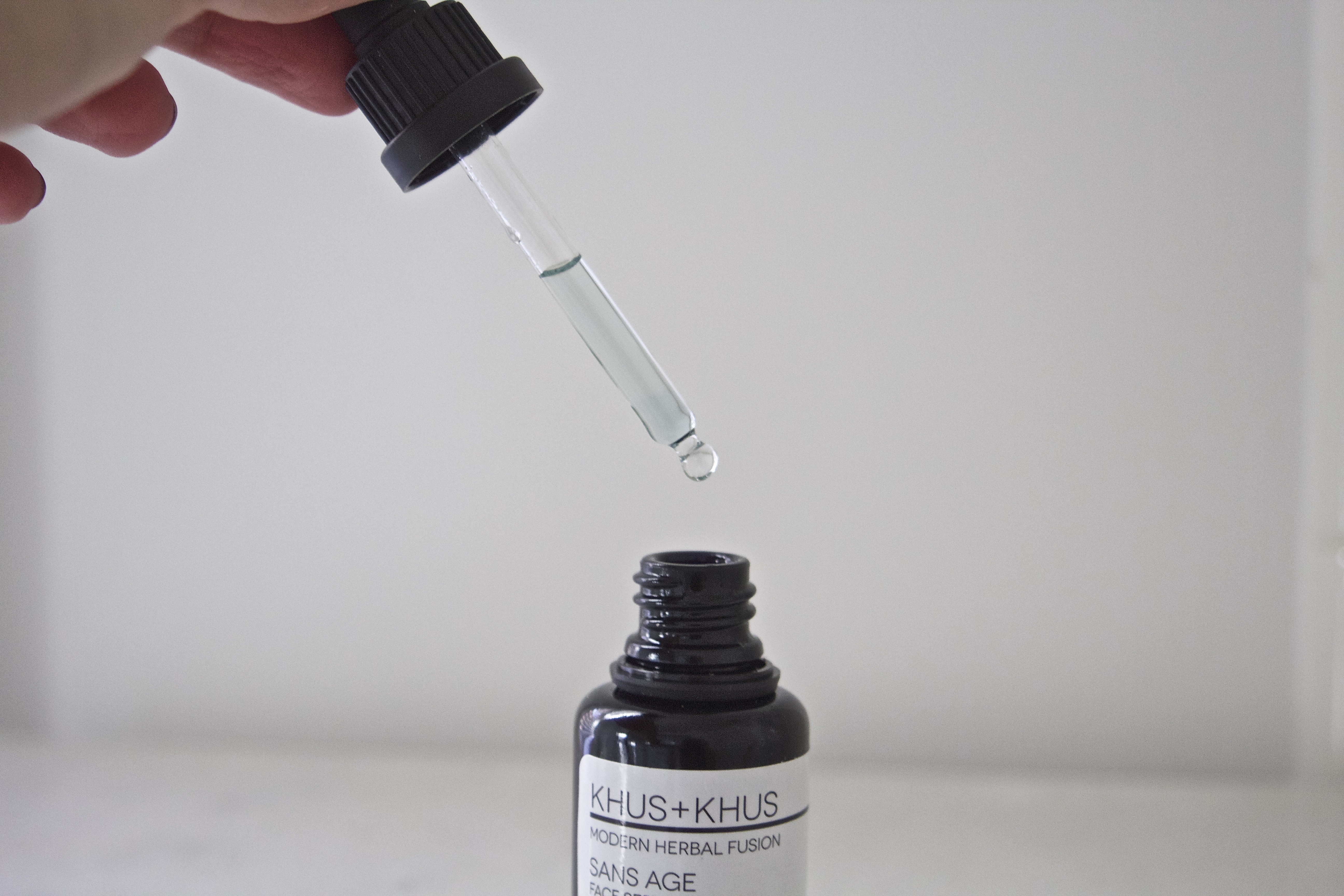 Sans Age Face Serum
Continuing the light blue theme, this oil is the palest shade of blue and really makes my skin feel so soft. It's a serum, but it's really more of a light weight oil. It absorbs in fast and is so moisturizing that I don't even need to add an additional moisturizer on top. The ingredients in this were purposely formulated to decrease inflammation which can cause signs of aging along with other skin problems. It's very soothing on my skin and I can see this being on of my go-to face oils. I was surprised this wasn't the full size bottle, as it's quite a generous size. The full size is 50 ml (which retails for $78), whereas this is 30 ml (retails for $48).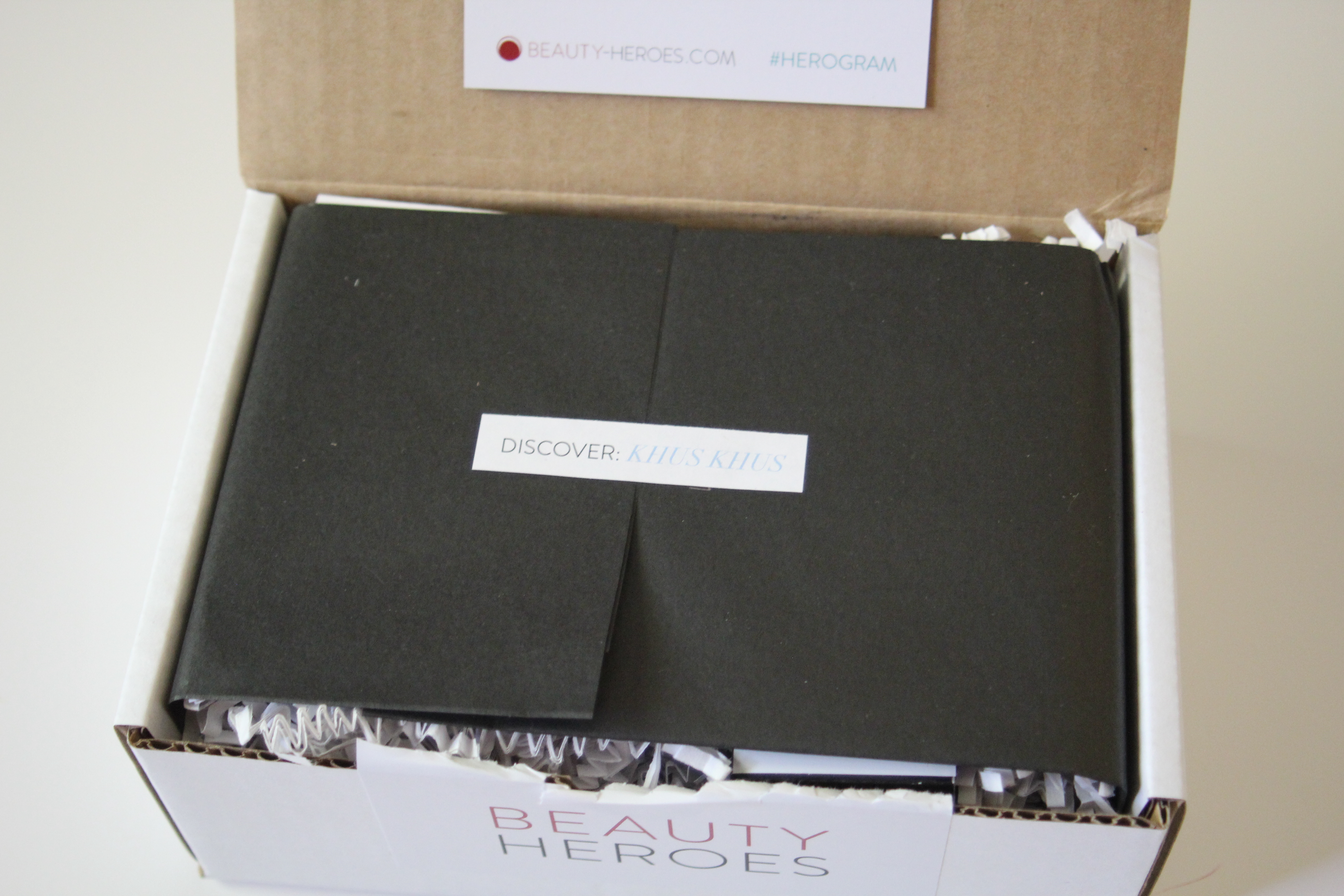 With a combined value of over $116 this box is totally worth it at around $39. It's a phenomenal deal for these two lovely products. Both of these products are so good, but I can't wait to try more from KHUS + KHUS. You can scoop up a box here before December 20th and Beauty Heroes Members shop their Beauty Store at 15% off everyday (You can scoop up more from KHUS +KHUS and other hero brands). Happy shopping! xo
Related
beauty heroeskhus khusSours: https://maisonpur.com/december-beauty-heroes-2/
Heroes 2020 beauty december
Welcome to Day ONE of This Organic Girl's 12 Days of Holiday Giveaways! One lucky winner will be taking home a ONE YEAR SUBSCRIPTION to Beauty Heroes! This is a $479 value!!!
Welcome to our annual 12 Days of Holiday Giveaways featuring all of our favorite things and awarding over 12K in prizes! HALLA!
For more information on the 12 Days of Holiday Giveaways, read my intro blog!
Win a 1 Year Subscription to Beauty Heroes!!!
Today I am so excited to feature one of my most favorite beauty experiences: Beauty Heroes.
Beauty Heroes will revolutionize your skincare routine delivering luxury, high-end, healthy beauty products to your door monthly for less. But don't get it twisted, Beauty Heroes is not just another subscription service. They are on the cutting edge of healthy beauty and actively work as contributors to the movement by continuing to raise the bar and challenge expectations.
Jeannie Jarnot, founder of Beauty Heroes says, "I started Beauty Heroes to change the way women discover and enjoy healthy and non-toxic beauty products. Non-toxic was a huge focus for me, because naturally, no one wants to be using products that cause cancer, endocrine disruption and so on. When I started the company, I used the word nontoxic a lot in describing our service and products. But along the way I realized that was actually setting the bar too low. It's a no brainer that we don't want toxic products. Nontoxic is the bare minimum of what we should expect from products we buy to put on our bodies. I created my company for me, and people like me, who want and expect better."
Today, Beauty Heroes is at the forefront of clean, green, eco-friendly, healthy beauty and as a subscriber, this definitely has its perks:
Beauty Heroes often launches new releases before anyone else which means Beauty Heroes subscribers are often first to try the new new! #skincare-ballin
Beauty Heroes is also known for bringing new, yet to be discovered, luxury brands into the spotlight (like BLÜH ALCHEMY, Free+True and Ayuna).
Beauty Heroes has also launched Project Blue Beauty—a movement to inform and inspire us to live lighter. Beauty Heroes not only leads by example (eco-friendly shipping practices and refillable skincare stations in their Novato brick and mortar) but gives reverence to brands who formulate with respect to the earth. Going green isn't enough, and Beauty Heroes recognizes that by pushing brands to take sustainability initiatives to the next level with regenerative efforts.
Now, if you are looking for drugstore or grocery store finds, this is not the subscription for you. Beauty Heroes takes the best of the best in beauty from all around the world, showcasing brands like Ayuna from Spain, MUKTI from Australia, Max & Me from Austria and Maya Chia from the USA and delivers these luxury skincare brands into the hands of healthy beauty lovers world-wide.
For example, some of the 2020 discoveries have included:
Wondering what to expect exactly? Beauty Heroes mostly features skincare but we do see haircare and body care peppered into the rotation as well. Each month, you'll receive a full-size Hero product, and an accompanying Sidekick (usually, but not always also full-sized). I mean, what more could you ask for?
Beauty Heroes promises a $100+ value each month and there are a couple of ways to partake. Each discovery is available as a one time purchase for $58.95 or you can get it as low as $37.96 with a one year subscription. Check out Beauty Heroes' subscription options here.
This is truly one of the beauty experiences I look forward to the most because I just KNOW it's going to elevate my skincare routine. It always does!
For more, check out…
The Beauty Heroes giveaway
So excited to offer one lucky winner a ONE YEAR SUBSCRIPTION to Beauty Heroes! Enter to win below!
The winner is: Christy Vines!
And be sure to check back tomorrow for a chance to win my favorite organic mattress!
Also, be sure to hit up my friend Suzi who is giving away a one-year subscription to The Detox Market's Beauty Box today!
GOOD LUCK!
* Winner's subscription will commence January 2021.
** This giveaway is open to the United States only.
By Lisa Fennessy
Lisa is the founder of This Organic Girl. Passionate about clean beauty, organic eats and nontoxic lifestyle, Lisa writes to create awareness. Conscious consumerism and informed decisions will impact the marketplace, our health and THE WORLD!
Sours: https://thisorganicgirl.com/holiday-giveaway-day-1/
Beauty Heroes December 2020 Box - Ayuna Terra Bella - Review \u0026 Comparison Cream II - Dry Skin
Disclosure: If you make a purchase through the links posted below, I may receive a small compensation. Read the full disclosure.
The December 2020 Beauty Heroes box has been revealed!  The box features a product from Ayuna.
We're in the final weeks of 2020. As we reflect back on the year, one thing is crystal clear: we never know what the future holds. As a way to acknowledge this astonishing year, we bring you a Discovery like no other.
Ayuna celebrates the endless potential for innovation through their annual release of Terra, a leading edge formula always contained within a handcrafted ceramic vessel. In our December Discovery, Ayuna reveals its 2021 Terra innovation: Terra Bella.
Terra Bella is the first-ever formulation to feature cannabis sativa stem cell technology. The supreme cream is held in a delicate vessel made of clay. While the ceramic pot was created to be a keepsake, Terra Bella was developed to be decidedly ephemeral. Once this limited edition runs out, Terra Bella will cease, but the Terra technology will live on.
Never before and never again, December's Discovery is a true Collector's Edition.
---
DECEMBER'S BEAUTY DISCOVERY HAS A VALUE OF $455
---
JOIN BEAUTY HEROES TODAY TO RECEIVE THIS ONCE IN A LIFETIME DISCOVERY BEFORE IT'S TOO LATE.
---
What is Beauty Heroes?
Beauty Heroes delivers one expert selected "Hero Product" to you at an exclusive value – a price not found anywhere else. Products included retail for $50 to $100 and are free from "Villian" (i.e. dangerous) ingredients.
Cost: $115/quarter
Category: Beauty / Cosmetic / Makeup
Tags: December 2020 Spoilers
Jennifer
Jennifer is the author and founder of Subscription Box Ramblings. She first discovered subscription boxes in 2012 and has been addicted since. Current favorites include CAUSEBOX, Boxycharm and Beachly!
You Might Also Like
Sours: https://subscriptionboxramblings.com/2020/11/beauty-heroes-december-2020-reveal/
Now discussing:
These are the beauty heroes that helped YOU put on a brave face in 2020
Should anyone ask me to sum up this past year in a book title, it would have to be Nora Ephron's I Feel Bad About My Neck.
Nothing quite encapsulates the feeling I get when I answer a Zoom or FaceTime call without having composed my face at the correct angle. In a word: 'Aaaargh!'
For those of us who grew up without selfies, this year has been a bit of a beauty reckoning, to say the least. For many women — and, indeed, men — the experience of seeing themselves regularly on-screen has been the trigger for a whole set of new‑found insecurities around ageing and appearance in general.
These are the beauty heroes that helped you put on a brave face in 2020 after thousands of votes for annual awards show it was no ordinary year for make-up
What our beauty judges had to say...
Ruby Hammer MBE
Global make-up artist
There are a fair few old favourites here and I think that's because sometimes a classic is a classic for a reason. The award winners show how discerning we've been this year: we have been looking at products and deciding if the price is reasonable for the value it delivers. When we're prepared to spend the money, it's not about a splurge, it's an investment — a long-term, feel-good buy we can trust.
Alison Young
Award-winning beauty expert
The products that won not only tell you what they do on the packet — energy, radiance, volumising — they deliver, too. Readers want products that give definitive results: that, when it comes to make-up, don't need touching up (so they can keep their hands away from their face); and, in skincare, are fixes that really work.
Elsa McAlonan
Inspire's beauty editor
It's lovely to see inexpensive and accessible products, such as Nivea night cream, being recognised in this year's awards. I think that's a reflection of people being careful about how they're spending their money, but also that for many shielding at home, their supermarket deliveries were the way that they were buying beauty products this year.
Millie Kendall MBE
CEO at the British Beauty Council
The winners this year are products that place an emphasis on wellness and self-care. If you look at the names, the words that describe the products are so uplifting: there's nothing that plays on our insecurities or suggests we need to fix ourselves. Everything looks to me as if it has that feelgood factor to it, which is what we've needed this year.
Jo Jones
Founder of charity Beauty Banks
The award results were fascinating — a reflection of the fact that when it comes to our favourites, we go for brands we trust and can afford. It was great to see some of my favourite products in there, but also some I hadn't come across. I love the sound of L'Oreal Paris Skin Paradise Tinted Water-Creams, so they're on my list.
<!- - ad: https://mads.dailymail.co.uk/v7/ru/debate/none/article/other/mpu_factbox.html?id=mpu_factbox_1 - ->
Advertisement
Little wonder this has given rise to a 'Zoom boom' in requests for cosmetic surgery and 'tweakments', with some surgeries seeing a five-fold rise in enquiries this year.
One of the first calls I made after the initial lockdown lifted was to Dr Wassim Taktouk for some 'emergency' repairs to the old mug. No one wields a needle with such elegance and artistry as Dr Wassim.
And how many of us appreciated quite how much we loved our hairdressers (and, in my case, the lady who tames my eyebrows) before lockdown forced us back into the grooming Dark Ages?
My hairdresser, Lucinda Ellery, who treats women with hair loss, had some clients who were in tears at the state of their tresses. And George Northwood, snipper to stars such as Claudia Winkleman, Alexa Chung and the Duchess of Cambridge, saw his salon mobbed at the end of lockdown.
But then, there is not a business or person on this planet who has not been, in some way, affected by the coronavirus pandemic. In every sector there have been winners and losers — and the beauty industry has been no exception.
Lipstick sales, for example, have tanked thanks to the wearing of face masks. It's not just that there's not much point, it's also that there is something unsavoury about leaving lipstick marks on the inside of your face covering. Which explains why it was the stay-put matte rather than gloss Mac lipsticks which won your vote in the Daily Mail Inspire Beauty Awards 2020.
The perfume market, too, has declined — hence the lack of a Best Perfume category for 2020 — thanks in large part to people working from home. Seems we don't much care about smelling nice when there's no one but the dog to notice.
Indeed, going-out grooming has suffered across the board, with Unilever (which owns a host of household brands including Radox and Lynx) reporting a notable slump in sales of hair and shaving products. Even deodorant sales have slowed.
One area that's seen significant growth, though, is skincare — in particular line-fillers and serums.
Even with the now mythical 'touch up my appearance' function on Zoom permanently set to 'on', many people find the camera on their computer or smartphone distressingly hi-res. No wonder the Korres White Pine Meno-Reverse Deep Wrinkle Plumping + Age Spot Concentrate, which works miracles on menopausal fine lines, got your vote.
All those blemishes suddenly demand action, and with so much more time at home in the evenings, complex skincare routines and treatments that previously would have got in the way of a normal social life now seem like a worthwhile way to while away the hours. After all, what else is there to do other than pop on a Liz Earle mask while you're watching Escape To The Chateau and drinking quarantinis?
Indeed, the whole Instagram aesthetic of flawless skin coupled with perfect camera angles seems to have brought us all out in a fit of the Kardashians, with contour tools, brushes, foundations and concealers doing a roaring trade. The lightweight Clinique Even Better All-Over Concealer + Eraser, which is humidity-resistant, is one of your favourites; while the super-moisturising L'Oreal Paris Skin Paradise Tinted Water-Cream scooped Best foundation.
And with influencer e-brands such as Il Makiage (which has an almost freakishly accurate algorithm for determining the exact match to your skin tone) stepping up its game, we're no longer as shy about purchasing cosmetics online as we were even a year ago.
At-home beauty tools have done well, too, from massage wands to hair removal gadgets. Inexpensive and effective, the £8.95 Hollywood Browzer, which gives a sharp trimmed look to brows and gets rid of excess hair on your chin or upper lip, proved a hit.
Top of every woman's Christmas list was Urban Decay's Naked Heat eyeshadow palette (pictured far right)
Thanks to face masks, eyes have taken on an extra dimension, with women looking to 'intensify' their gaze with long lashes and standout colours. 
Rimmel Scandaleyes Volume On Demand Waterproof Mascara won Best Mascara in our awards, while crease-free eyeshadows flew off the shelves.
And top of every woman's Christmas list? Urban Decay's Naked Heat eyeshadow palette.    
Share or comment on this article:
Sours: https://www.dailymail.co.uk/femail/article-9048983/These-beauty-heroes-helped-brave-face-2020.html
577
578
579
580
581