Bring Energy and Life to Your Poses!
Understanding the figure
To draw a pose correctly, you don't need to always carry an anatomy book with you. It's not as difficult as it seems: observation and practice are your best tools. If at any point you get curious about trying something new (which I hope you do), it never hurts to take a look at that anatomy book.
Even if your drawing style is far from realistic, the aspects that make a pose interesting and credible remain the same: strength, rhythm, action lines, construction and perspective.
Observation:
Your closest reference is yourself. If you look at yourself in front of a mirror and start moving, you will notice that your body works as a single element.
When you raise an arm, the arm is not the only part of your body that moves, unlike how the removable extremities of dolls work. The changes in your body don't resemble figure A, right? For example, your shoulder also lifts, and many other parts of your body adapt to the movement as in figure B.
This is what observation means: paying attention to the details and characteristics of the body.
Strength and rhythm
Your characters move thanks to their inner strength. They can walk, jump, dance… whatever comes to mind! But unless they are floating in space, it is not the only force that acts on them, as gravity makes their feet stay on land.
When two or more forces interact with each other, a rhythm is set, which provides balance and sense to the movement.
If your character is pushed to the left, his body will fall in that direction (A), unless he puts up resistance to stand (B).
If the character wants to pull something that refuses to move, his body will lean in the opposite direction. Obviously, once the cat gives in to the force, your character will fall, as the cat was what kept him standing.
Strength and rhythm provide a lot of visual information you can work with: the weight of your character (1), the balance of his pose (2) or the lack of it (3).
Action lines
The action line is the imaginary guide that indicates your character's movement. It focuses on actions and helps to unify the whole figure.
Below you can see a couple of examples where strength, rhythm and action lines interact together.
Example 1:
The character (1) has a relaxed stance, resting on her right arm. In the figure (2), we can see her action line, which covers her whole body up to the foot. The shape is slightly similar to an S.
We can see it is a relaxed pose because her weight rests on a single point (3) and all she needs is to keep the balance with her left foot, which remains taut while the right one is resting.
Example 2:
The next pose is more dynamic, so there are more things going on in this image.
This time you can see three action lines, but the most important are (1) and (2), the ones that really tell the story. The first one covers the whole figure from head to toe, and the second one goes in the opposite direction, keeping the balance and forming an X. The third one simply provides greater stability to the pose.
In this drawing we can see that there is a force that pushes the character in the opposite direction to her gaze. Elements such as the hair, the clothes and the dust on the floor suggest that the force comes from the right side, and as these elements are light, they are affected by the speed with which this force acts.
However, this girl wants to overcome this force with her own strength. She has no intention of losing the fight.
Example 3:
This time, our character is a baseball player. He's spinning his body to get enough momentum and counter the ball's force to hit it far away. Don't you get the impression that it will be a home run even though you haven't seen how the scene ends yet? It's the magic of anticipation. If you know how to properly handle the strength, rhythm, and action lines correctly, you will be able to guide the spectator along the path you have set. This is very important for any comic artist.
It's important that you don't overpopulate your drawing with too many action lines, because it could confuse the character's intention, make the force go in different directions, and take the emphasis away from the most important action.
Construction
The body is quite complex and it is difficult to draw correct proportions and move away from the 2D plane. I recommend you shape a base that helps you discern the volume of each element. To do this, we will use geometric figures such as spheres, cubes and cylinders to represent the structure of the body.
These figures can be freely rotated, stretched, flexed, and twisted according to the pose.
These figures represent the direction of the different elements of the body. You must pay special attention to the limits of the joints, since at a certain point you have to turn or twist the body to keep moving in that direction, changing drastically the pose.
With practice, this process gets simpler. The better you understand how the figure works, the fewer guides you will need.
Perspective
Perspective turns the 2D plane into a 3D one and adds more depth and visual richness to the composition than just looking at it from a frontal plane.
The eye level or horizon line represents the actual height of the viewer's eyes (1), and the vanishing points are the lines projected from a point on the horizon (2). The following image has a perspective with two vanishing points with which we can appreciate two faces of the figure.
The body is more intricate, but the principle is the same. For example, this figure's feet and hands are smaller due to the perspective, and even suggest us how we should project the vanishing point lines.
Action poses always look more dramatic when the perspective is exaggerated. Even when the poses are not entirely realistic, the figures seem credible and the scenes look more interesting.
I recommend you to practice and read about perspective as much as possible, as it is not something you can master in a day. Analyze as many references as you can. Eventually, you'll end up seeing vanishing points everywhere.
Essential lines
You can speed up and improve your observation skills by drawing poses using photos or actual people as a reference and setting a short time limit for it. The aim is to capture the essential information of the figure and, of course, to draw as many poses as possible.
This exercise will also help you to increase your confidence when drawing. Don't be afraid to draw the first line, and even if you make a mistake, avoid erasing the lines. Try to focus and draw clean, clear lines.
Below you can see some examples of poses that I have drawn within 45 to 60 seconds:
At first, focus on drawing the whole body with smooth lines. Then, if you have more time, detail and build the shape better.
Don't be afraid to draw what you don't see or what is hidden, as it will give you a better idea of the figure's structure.
Try to exaggerate the lines. It makes them softer and more credible, however crazy it sounds.
Unless the model is in a very rigid posture, try to avoid straight lines. The most natural poses are built with curves.
I hope these tips have been helpful!
If you want to see more of my work, from these links you can access my social media pages and my portfolio:
https://www.instagram.com/eri_duh/
https://twitter.com/eri_duh
https://www.artstation.com/eridey
Thank you so much for reading this article!
– Eridey
Sours: https://www.clipstudio.net/how-to-draw/archives/156164
Screenshots
Description
Ever tried googling for a special pose or ask your friend to pose for your artwork? Then you should download and try Magic Poser! Magic Poser is a ground-breaking app that allows you to easily pose ANY number of 3D human art models with props in any way you want! A must-have app for drawing, manga, comics, storyboarding, character design, etc.

No need to use a wooden mannequin that is limited in its flexibility, or buy expensive 3D desktop software. Magic Poser is extremely intuitive, very affordable, and light-weight. Start creating poses within minutes for any artwork in your imagination on your mobile devices today!

A brief overview of our amazing features:

* Super easy and intuitive posing of the human by tapping on control points and dragging. Our physics engine allows you to manipulate the human model like a real doll and automatically adjusts it to the dynamic poses you want.
* Pose unlimited models and props for free! Whether it's a simple one person pose or a complex scene with background setup, you can achieve it easily in Magic Poser!
* A myriad of models in different styles and head-to-body ratios, ranging from the realistic 1:7.5 models to the exaggerated 1:3 chibi characters. Our free and paid models include man, woman, boy, girl, super models, chibis and more in both realistic and anime style.
* Hundreds of free and premium props, ranging from desks and chairs for your anime classroom scene, to medieval shields and swords for your fantasy artwork. You can buy them with our new virtual currency, Wombat Coins!
* You can even customize your model with many hair and clothing options!
* Fine tune your pose through sliders/text inputs to achieve more precision. You can pose every joint of the human body, even every finger.
* Realistic and adjustable studio lighting, with models casting shadows on every other object.
* Besides a large collection of preset poses, you can share and import scenes that you or others created from our PoseCloud online community. No need to start from scratch, you can easily import an airplane, a car, or a whole concert scene directly into the app and start building on top of it!
* Export your finished work as png/jpg with adjustable high resolution to be used in other apps, and easily share to social media.
* Extreme perspective: With Magic Poser's perspective tool, you can easily create more impact in your illustrations.

Please visit our website for more information: magicposer.com (http://magicposer.com/)
Improve the stability of the app.
Ratings and Reviews
I really love this app but,
I really love this app, it's helped me with so much of my art. I was even able to practice perspective! While I was looking through the app at first I saw that you didn't have any trees other than tree branches and a Christmas tree. I hope sometime soon you add multiple trees, and maybe rig them so we can pose them how we like. I also saw that you only had one light source and I work on drawings that has more than one light source. It would be really cool if you added a feature to where you can add more than one light source. I also see that you don't have any animals. It would be really useful to have a wide range of animals from house pets to exotic animals like tigers and snakes. I would also like to see in future updates a wide range of body types like if I want to make drawing with people who are skinnier or fatter. It's kinda hard to do so when you only have one size. So for example, one character can be tall and lean while another can be short and a bit overweight.

Anyway I really do love the app, I just wish it had more features! Would I say it's the best app for drawing? Why yes, and I hope you can make it even better!
Thank you so, so much for your kind words. Our team greatly appreciates all feedback from our users. To answer your proposed suggestions:

1. Multiple light sources will be coming in our next update. Stay tuned :)
2. Animal models will not be in our next update, but are in our list of features to add!
3. Tree props with rigging: possible, but we would need to work on the graphics side to make leaves appear better. If you have references of trees you'd like, email us!
4. Body morphs are coming in our next update. :) So you will be able to adjust realistic, anatomically accurate models to be skinny, fat, muscular, or a mix of the three!

If you ever need help or just have questions/suggestions, feel free to email [email protected]!
Great app a couple suggestions 👍🏾☺️
I love using this app and it's super easy to use our use it because I'm kind of not the best at drawing bodies with good proportions so it's really easy to do it with this I really appreciate how you can have so many models and shapes what for free and yeah it's something that I really like about this app and also some thing that is probably my favorite thing is that you can get poses from other people if you can't make it yourself which I find really helpful since I'm not really the best at moving them sometimes and I usually do simpler ones but when I do harder ones I can find them on the community tab and I kind of really like that you can export images because you know that's how are usually draw and I can trace over the bodies. When I making characters. Now one suggestion would that be you can get something from somebody else's seen even if it cost one that coins but you can't edit it that would be kind of helpful but other than that there's not really a problem I would say it's a great app it's easy to use and I love it would definitely suggest you get
Thank you so so much for your detailed review! We greatly appreciate it. Do you wish to see someone else's creations in our app? Or something else? Sorry, that part of your review we do not understand, and we want to make sure we do. :) You can update your review here, or clarify for us via email at [email protected]
I absolutely love this app!
I love this app as a free utility for my art and it has helped me grow so much as an artist. As much as I love how many things are offered in the app, I would love to see a few more features! My ideas are models with different weights rather than ones with perfect physiques. I find it difficult to portray skinnier or fatter characters going off of the provided models. Adjustable bust size would also be useful for female characters with flatter chests (I find the standard female body's chest to get in the way of the arms in certain perspective shots). I also think it would be cool if there was a simple wire skeleton model, which could be more useful for stylized art. I would also love to see some animal models, especially more complex looking animals like horses, which are a pain to draw. Another thing that would be cool is player made models available for downloading, like props and models. I'm not sure how that could be accomplished, but I know that the app has such a strong user base that it might be a possibility. Overall, I really love this app and I can't wait to see what comes in future updates! 💖
Thank you so much! You can also email this feedback to us at [email protected] We definitely plan on adding body morph into the app, and a skeleton model sounds like a lot of fun! As for animal models, we are working on the skeleton and rigging for several kinds, but rest assured we are definitely working on it!
The developer, Wombat Studio, Inc., indicated that the app's privacy practices may include handling of data as described below. For more information, see the developer's privacy policy.
Data Not Linked to You
The following data may be collected but it is not linked to your identity:
Privacy practices may vary, for example, based on the features you use or your age. Learn More
Information
Seller

Wombat Studio, Inc.

Size

167.1 MB

Category

Entertainment

Compatibility

iPhone

Requires iOS 8.0 or later.

iPad

Requires iPadOS 8.0 or later.

iPod touch

Requires iOS 8.0 or later.

Mac

Requires macOS 11.0 or later and a Mac with Apple M1 chip.

Age Rating

12+ Infrequent/Mild Sexual Content and Nudity

Copyright

© 2021 Wombat Studio, Inc.

Price

Free

In-App Purchases

Wombat Coin Pack [100]$0.99
Magic Poser Pro Version$3.99
Wombat Coin Pack [325]$2.99
Supports
Family Sharing

With Family Sharing set up, up to six family members can use this app.
You May Also Like
Sours: https://apps.apple.com/us/app/magic-poser-art-pose-tool/id1141755970
Random poses
Procedure
Grab something to draw! Select the type of poses you want to draw and your desired time limit.
Try to draw the essence of the pose within the time limit. The image will change after the time limit has passed.
For a special list of images go to Challenges.
For non time limit mode use Random gestures.
For images with time limit use Timed practice.
Note: Challenges are always 20 images each session.
Examples
I believe Ryan Woodward is one the best artists when it comes to figurative gesture drawing.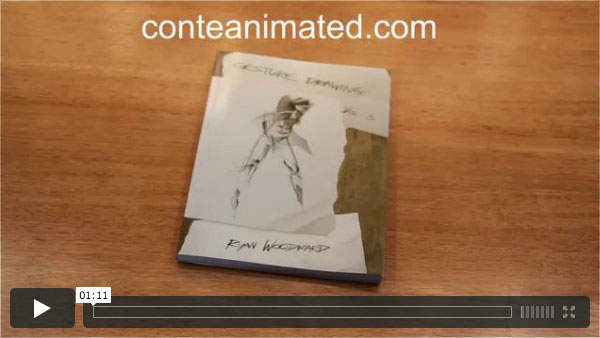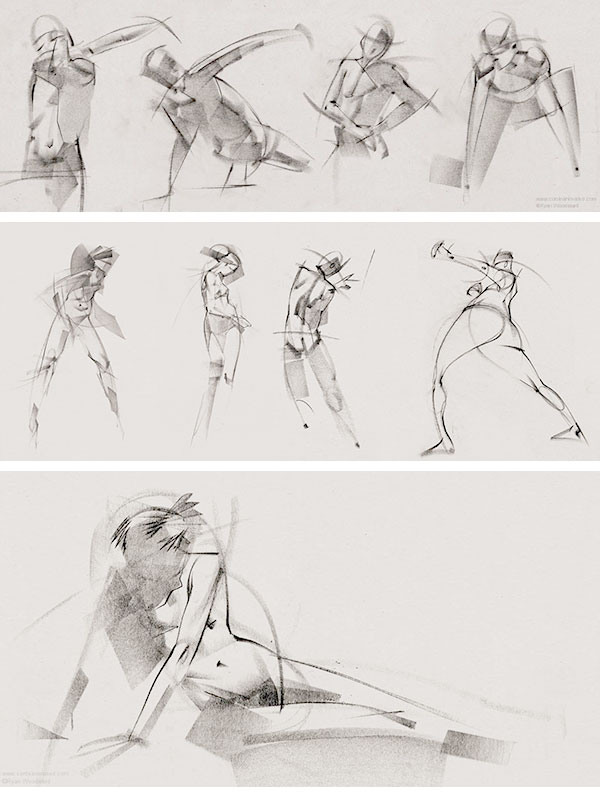 Tips
Draw the essence of the pose first and work on details later.
You will get better each session but it takes time and practice.
Learn from your mistakes. If you do this you will improve much faster.
Make these exercises a daily habit and you will surely improve a lot !
Find the best drawing from the previous session and aim to beat that during this session.
Challenge yourself and choose a shorter time limit every couple of weeks.
Try to complete your drawing on time.
If you can't complete your drawing on time maybe you should change the time limit.
If your drawings are out of proportion try drawing the hips and backbone first.
Try different drawing materials from time to time.
Don't forget to have fun.
Sours: https://quickposes.com
Easy Pose
Easy Pose is a human body pose app for people who draw or is learning to draw. Have you ever wanted a personalized model to show various poses while drawing animation, illustration or sketching? Easy Pose was developed for these people. Various angles of different poses can be inspected. Now you do not have to draw with a wooden joint doll or figure as a model. Even yoga or exercise poses can be checked from various angles.

1. Sensitive Operation – Easy Pose allows control over the main joints in an amazingly smooth manner. It provides multiple functions previously unavailable in other pose apps such as a highlight on movable parts, initialization of joints and manipulation state, and finding a symmetrical pose with the mirroring function. Experience controls that are more convenient than with a mouse.

2. Comic Style Models – Previous pose apps had many realistic eight-head ratio men and women, making it unsuitable for animation, webtoon or game illustrations. Easy Pose is prepared with models with various body types.

3. Multi-Model Control – A scene can be made with a made with a maximum of 6 people at once! It is now possible to make a scene of a soccer player avoiding a tackle or a couple holding hands and dancing.

4. Tens of poses that have already been completed. Poses that are used often are already made. About 60 poses have been prepared and these poses will be regularly updated.

5. Other Characteristics
- Sensitive light expression using direct and backlight settings
- Able to observe various poses at various angles
- Realistic shadows such as shadows of models being cast over other models
- Able to change the angle of view (possible to use an exaggerated vanishing point such as a panorama)
- Provides a wire mode that allows lines drawn over models
- Able to download models without the background in a PNG clear background.
- Automatic saving, making it safe whenever there is a device error.
- Able to easily control hand movements.

6. Functions Provided in the Free Version
- Model poses can be freely controlled.
- Moods can be freely controlled by controlling the light angle.
- Able to save the image in PNG. Use it when using Easy Pose with another program to draw!
- A scene can be made by freely controlling the camera distance

7. Paid Version Upgrade Benefit
- Completed poses can be saved and recalled.
- A woman (normal), woman (small), man (small) is provided other than the original model.
- Several models can be brought on screen at once.
- There are no ads.
- All "Completed Poses" can be used.

**Since the data is not saved to server, when you delete an app, the saved data is also deleted.

**Easy Pose Google Play version and Apple App Store version are not compatible with each other. If the user purchases the items of the Easy Pose Android version, it can not be used in the Easy Pose ios version.

**If certification fails, please follow the instructions below.
1) Open phone and go to Settings-apps-Easy Pose-permissions.
2) Check if Contacts permission is turned on, and check them if they are not authorized.
3) Run the Easy pose, and then press the certification menu on the app start screen.

**The rights required by Easy Pose are as follows.
1) Contacts-This is the privilege required to access the Easy Pose server using your Google Play Game account. If you do not use this feature, please refuse. There is no problem using the app.
2) Storage Capacity-This is the permission required to save a pose created by Easy Pose as an image file on the gallery of smartphone. If you do not use the save as PNG image function, please refuse. There is no problem using the app.

**If the item you purchased does not apply to Easy Pose, please send us your User ID and Receipt. If you do not have a receipt, please send your purchase history..
Sours: https://play.google.com/
Base poses art
Then he pushed back to the dugout, went inside and tied her legs tightly. The gag was still on her. Then the teenager went out and went towards the village. for my tantrums. The owner didnt like the way I was lying.
Gesture Drawing - Tips for Expressive and Dynamic Poses
You will grease your point well so that I can plant you. So understandable. -Vitka. well, why. Don't be so.
You will also be interested:
He was a year older than Lex, a little thin, but this made him attractive to girls. Lyosha walked along the pavement, which was quiet and empty, since most people in the city at that time either work. Or study.
749
750
751
752
753