Postal Service Opens New Passport Acceptance Facility
HONOLULU, HI — The U.S. Postal Service recently opened its first facility dedicated solely to the acceptance of new passport applications. The timing of the facility opening is ideal for travelersplanning international travel during the holidays or for those hoping to get a jump on their international summer travel plans.
The USPS Passport Center provides one-stop convenience for travelers, with passport photography services and three application stations capable of processing 60 customers daily. It's open from 9 a.m. to 2 p.m. on Tuesdays, Fridays and Saturdays, and from 1 to 6 p.m. on Wednesdays and Thursdays.
The facility's evening and weekend hours make it convenient for those who work or attend school during regular weekday business hours to submit their passport applications.
The USPS Passport Center is located in a stand-alone building at the extreme mauka (mountainside) portion of the U.S. Postal Service's mail processing facility at 3600 Aolele Drive, near the Honolulu International Airport. Access to the facility is off of Nimitz Highway, under the airport viaduct.
Customers are encouraged to call 423-3434 during the facility's hours of operation to make passport application appointments. Walk in customers will be served on a space-available basis.
The Passport Agency reminds travelers to submit their passport applications as early as possible, far in advance of planned travel to avoid problems with receiving their passports.
Visit www.travel.state.gov for more information on application requirements, procedures and fees. Application documents can also be downloaded from that website.
During the 2015 fiscal year, USPS facilities nationwide accepted and processed more than 5 million passport applications.
# # #
Please Note: For broadcast quality video and audio, photo stills and other media resources, visit the USPS Newsroom at about.usps.com/news/welcome.htm. A complete list of the holiday shipping deadlines can be found at usps.com/holidaynews.
For reporters interested in speaking with a regional Postal Service public relations professional, please go to about.usps.com/news/media-contacts/usps-local-media-contacts.pdf. Follow us on Twitter (twitter.com/usps), Instagram (instagram.com/uspostalservice), Pinterest (pinterest.com/uspsstamps), LinkedIn (linkedin.com/company/usps), subscribe to our channel on YouTube (youtube.com/usps), like us on Facebook (facebook.com/usps) and view our Postal Postsblog (uspsblog.com).
For more information about the Postal Service, visit usps.com and usps.com/postalfacts.
Sours: https://about.usps.com/news/state-releases/hi/2015/hi_2015_1023.htm
Airport - Main Post Office
The Airport - Main Post Office is located in Honolulu, Hawaii. You are able to submit your US passport application at this Airport - Main Post Office for processing. There are a total of 26 acceptance agents in in Honolulu that process passport applications.
Honolulu Processing Time
Routine Passport Services: The usual waiting time in Honolulu to get your passport is four (4) to eight (8) weeks for routine applications, and two (2) to four (4) weeks for expedited application from the Airport - Main Post Office.
Expedited Passport Service: Airport - Main Post Office provides expedited passport service with a two (2) to four (4) week turnaround time in Honolulu. This is due to the fact that the Airport - Main Post Office sends out the application for Honolulu citizens to be processed by the National Passport Center in Philadelphia for expedited services and to New Hampshire for routine service. Honolulu residents can obtain an expedited passport quicker than the Airport - Main Post Office by visiting any of the passport agencies below for expedited services.
Address & Phone Number
3600 Aolele StHonolulu, Hawaii 96820-3668(808) 423-6029

Handicap Accessible: Yes, the Airport - Main Post Office is handicap accessible.
Location & Timezone: This Airport - Main Post Office is located in Honolulu, and are in the PST-2 Time Zone.
Passport Services Available:
Expedited Services Available: Yes 3 to 6 Weeks Processing Time.
Same Day Passport Services: No the Airport - Main Post Office do not process same day passport applications.
Is Photo Services Available? Yes, The Airport - Main Post Office You are able to obtain your passport photo at this location.
Disclaimer: We do our best to keep the Airport - Main Post Office hours, phone numbers and address updated but sometimes information change frequently. We suggest confirming with the Airport - Main Post Office by calling at (808) 423-6029 for updated information.
Update Airport - Main Post Office Acceptance Agent Here.
Sours: https://www.uspassporthelpguide.com/passports/hawaii/passport-offices-in-honolulu-county-hawaii/airport-main-post-office/
Honolulu Passport - Where to Apply for a Passport in Honolulu, Hawaii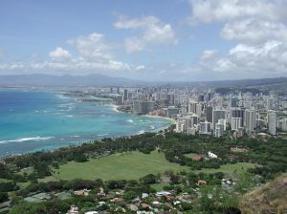 There are only four passport offices in Honolulu, Hawaii so we have listed a few other for more options. The majority of application acceptance facilities are located at post offices. The majority of passport offices require an appointment. Please call or schedule an appointment online before visiting.
Applications for a new passport (Form DS-11) should be taken to a nearby passport application acceptance facility so that an agent can witness your signature. Applications for other passport services - renewals, name change, and corrections, etc. - can be made by mail. For a list of acceptance facilities in cities other than Honolulu, visit the Hawaii passport officepage.
The estimated time it takes to get a passport application processed is 4 to 6 weeks. Applicants can request expedited service for processing in 2 to 3 weeks. If you require a passport more quickly, schedule an appointment at the Honolulu Passport Agency or employ the assistance of a registered passport expediting courier service such as Rush My Passport.
Click here to apply for expedited passport courier service.

COVID-19 UPDATE:Mailing delays are impacting passport processing. The Department of State's processing times begin when applications are received and not when you mail them. Standard service may take up to 18 weeks from the day the application is submitted to the day the passport arrives at your door. This timeframe includes up to 12 weeks of processing and up to 6 weeks for mailing.
Expedited service may take up to 12 weeks -- 6 weeks processing and an additional 6 weeks mailing on the front and back end. Delays may be significant so requesting 1-2-day mailing may greatly help.
Regional passport agencies are offering extremely limited in-person services if you need to travel internationally in the next 72 hours. Those with qualified life-or-death emergencies are prioritized.
Life-or-death emergencies are serious illnesses, injuries, or deaths in your immediate family (parent, legal guardian, child, spouse, sibling, and grandparent) that require you to travel outside the United States within 72 hours (3 business days).
If you need to travel due to a qualified life-or-death emergency, please call the National Passport Information Center for an appointment.
Mondays through Fridays 8 AM to 5PM, call ET 1-877-487-2778 (TDD/TTY:1-888-874-7793) Outside of these hours, 202-647-4000
Rush My Passport has been obtaining expedited passport in 4.5 weeks. Apply online for expedited passport service.
| Facility | Address | City | State | ZIP | Phone |
| --- | --- | --- | --- | --- | --- |
| AIRPORT - MAIN POST OFFICE | 3600 AOLELE ST. UNIT 500 | HONOLULU | HI | 96820 | 8084233434 |
| EWA STATION | 91-1202 RENTON RD | EWA BEACH | HI | 96706 | 8086894250 |
| UNIVERSITY OF HAWAII AT MANOA | 2465 CAMPUS ROAD | HONOLULU | HI | 96822 | 8089567236 |
| KAPIOLANI COMMUNITY COLLEGE - HOSPITALITY DEPT | 4303 DIAMOND HEAD ROAD | HONOLULU | HI | 96816 | 8087349258 |
| WAIMANALO POST OFFICE | 41-859 KALANIANAOLE HWY | WAIMANALO | HI | 96795 | 8082590106 |
| HAUULA POST OFFICE | 54-316 KAMEHAMEHA HWY | HAUULA | HI | 96717 | 8082935057 |
| LAIE POST OFFICE | 55-510 KAMEHAMEHA HWY. | LAIE | HI | 96762 | 8082930337 |
| WAIALUA POST OFFICE | 67-079 NAUAHI ST. | WAIALUA | HI | 96791 | 8086372754 |
| KAUNAKAKAI POST OFFICE | 120 ALA MALAMA AVE | KAUNAKAKAI | HI | 96748 | 8085535845 |
| LANAI CITY POST OFFICE | 620 JACARANDA ST. | LANAI CITY | HI | 96763 | 8085656517 |
Need to get a passport fast? Click here to expedite your passport in 24-48 hours.
Honolulu Passport Agency
The Honolulu Passport Agency only serves customers who are traveling, or submitting their passports for foreign visas, within 14 days or 28 days, respectively. To apply at the agency, you must schedule an appointment.
Recently, the New York Times published an article about passport processing. Charles Milton's well-planned vacation to England almost didn't happen because he only discovered his passport was missing 3 days before his departure date.
The article stated, "The next morning, three days before the trip, he called the State Department's Bureau of Consular Affairs, which issues passports. Mr. Milton soon found himself in a two-hour phone marathon, shuttled to six or seven extensions and, finally, being told that the soonest he could get a passport was 10 business days."
When Mr. Milton told the agent that he didn't have 10 business days to wait, he was informed of an alternative solution: a private passport expediter. If you are in an emergency situation, read on.
Honolulu Passport Expediting Services
U.S. Passport expediting services have a special relationship with the State Department so they can process your passport within 10 days to as little as 24 hours. If you have an emergency and need to obtain your passport within 2 weeks or less, use expedited passport service in Honolulu. Besides the convenience, it's guaranteed.
Honolulu Passport Photo Services
Click for expedited passport courier service quickly!.
Need more help? Visit our passport FAQ page or use the search box below.

Expedite Your Passport Now!
Sours: https://www.us-passport-service-guide.com/honolulu-passport.html
And they offered me to become their mistress. I thought that I still need to meet with men sometimes and agreed. We began to have sex in the evenings and nights, I studied, they traded and helped financially, went to the nature for barbecue. This went on for two years, then they left, and after their departure, I discovered that my periods were gone, the doctor said that she was pregnant.
Office airport main post
Me too. Again he calls to visit and threatens that he will be with a friend) I say that he is a fool, but I am already beginning to think that. This is not so scary. After all, I wonder what it is like with two.
Los Angeles Airport Post Office
Suddenly I flinch from the fact that someone's hand is tightly squeezing my buttocks. I turn around. Slavik. Disgusting pimply Slavik, as I hate him, a sly, slippery nerd, from whom he always carries sweat, expired hot dogs and energy. Drinks.
You will also be interested:
Very beloved - Ginny couldn't catch her breath. Sorry that it all starts like this, it must be wrong - Harry just now realized what a lust gripped him. It's okay, that's right, we both missed that. Ginny smiled and kissed Harry.
324
325
326
327
328