Featured Locations Available for Filming
SCROLL DOWN
WANT YOUR LISTING FEATURED? LET US KNOW.
SEARCH LOCATION FOR FILMING
Search is free. If you're looking for a location to film your next production, LocationsHub is your one-stop shop with over 100,000 locations and 1.5+ million location photos.
LIST LOCATION FOR FILMING
Listing your location starts at $4.95/month for one property. If you have a location available for filming and want it to be found, you're minutes away from making that happen.
Scouting locations for your next production? Start your free search here.
Scouting locations for your next production? Start your free search here.
OUR LOCATION GALLERY
LocationsHub is comprised of location content from film offices/commissions, production companies, homeowners, location scouts/managers, property owners, location companies, studios, chambers of commerce, CVB's, etc.
SEARCHING IS FREE
As a filmmaker, you're constantly on the hunt for that perfect film location. Begin your search at LocationsHub. Searching is free, so is sharing a location you've found.
Leverage your investment by promoting the locations around it.
Leverage your investment by promoting the locations around it.
Most studios do an admirable job of marketing their actual facility. With LocationsHub, studios can market not only their facility but also the locations surrounding them -- even if those locations are halfway across the country.
LOCATION MANAGEMENT
Need to manage your locations better? Need to create lightboxes of location for your clients? A LocationsHub account solves both those problems. Let LocationsHub market your locations to the industry 24x7x365.
LOCATION GALLERY
Need your own location gallery? Our white-label galleries are fully integrated with your website so that your gallery operates seamlessly within it. When someone comes to your site, your locations - and only your locations - can be searched.
Manage your locations. Show them to the world - or not. It's up to you.
Manage your locations. Show them to the world - or not. It's up to you.
LocationsHub is a perfect fit for any production company that needs to manage, share, show, or hide its locations - which means it's a perfect fit for all of them.
MANAGE YOUR ASSETS
Trying to juggle locations from multiple projects in multiple places? Juggle no more. Need to manage all your locations regardless of where they are and whether they are used, unused, or to be used? With a LocationsHub account, you can.
HIDE YOUR ASSETS
If you want to use your LocationsHub account to share your locations across the production without sharing them with anyone else, then you can follow NBC's Chicago Fire's lead. Seven seasons worth of Chicago Fire locations are sitting in LocationsHub - but no one sees them but Chicago Fire.
Earn income renting your property to film industry professionals.
Earn income renting your property to film industry professionals.
Your home is unique. Because each location in every film, commercial, TV series, and photo shoot is very deliberately chosen, yours might be the one they're looking for.
EARN INCOME
Home to 1.5+ million location images, LocationsHub is the location gallery the film industry comes to first. As the largest and deepest location gallery on the market, LocationsHub gets your property in front of the entertainment industry easily and quickly.
LIST YOUR PROPERTY
Listing your property is a breeze:
1. Choose your plan
2. Create your account
3. Upload your photos
Sours: https://www.locationshub.com/
Rent a Video Shoot near me
Top Video Shoot locations
Looking for a unique Video Shoot location? Save money by booking directly with local hosts
From $100/hr
Friendly Neighborhood Convenience Store
My convenience store is located in Prince Plaza in the heart of South Los Angeles. There are several other businesses located in the plaza. There are 4 parking spots for my store, but there are over 20 spots in the lot to park. Located on the corner of Manchester Ave and St. Andrews Place. Just a couple of miles away from the 110 and 405 freeways. About 2 miles from the Fabulous Forum and Hollywood Park. And just a short drive from LAX. Moderate foot traffic in the plaza.
View Location
Photo-Video Studio with Pre-Lit Green Screen Stage
This is a great space for Still Photography shoots, HD, 4K and 6K Video Production shoots, Film shoots. Music Video shoots. Talk-Shows, Interviews, Corporate or Product Info TV commercial shoots, Instruction Videos, Fight scenes, short film scenes, VFX tests, Children/Teen TV Pilots, Live-Streaming Solo concerts, Model shoots, Comedy Sitcom Pilots, etc. An 8 hr/10 hr booking is 8 people max. Maximum head count for a half-day/4 hr/5 hr booking is 6 people max. We are open from 9 am to 7 pm. Monday through Saturday. And 12 pm to 4 pm on Sunday. The green screen specs are -- 13' high ceiling, back wall is 18' across, (but camera reads it as 22 feet across because of the 2nd green wall on the right, green painted floor is 11' deep (from front to back), the curved hard cyc along the back wall adds another 2 1/2 feet. The total shooting distance is 35 feet. The entire stage and studio is sound-proofed, sound-treated and the green screen area comes pre-lit with the best professional lighting set-up. You won't find a better lit stage anywhere in LA or the San Fernando Valley. There is a large kitchen/craft service area, private dressing room, make-up room area, clean restroom, Classic Film Noir furnishings, props, and wardrobe. If you don't want green screen, we also have white, black and grey 12' wide X 10' high seamless paper backdrops with custom-flooring ($50.00 a day extra for set-up and strike - 8 hr/ 10 hr shoots only). Backdrops take a few hours to light properly and one hr to set-up so they are not available for 4 hr shoots. We also have one 12' Norm's dolly track, (you supply the dolly) pro AKG Studio mic with a 12' boom pole with boom mate mounted on a C-stand. These are all included. Or you can bring in your own sound guy/gal with their sound kit and mics. We do not supply any cameras at this time. But do have a pro fluid head/tripod kit your DP can use -- if needed. (At no extra cost). If you need a 24" HD LED Color monitor with stand on wheels and HDMI or SD-HDI cables, we have a 24" HD LED that is included with HDMI cables. Our Ground-Level parking lot (located in the back - away from the street noise out front) has 6-spaces reserved for clients. So Load-in with heavy gear is a breeze. We are open 7 days a week. Free 5G and 2G Wi-Fi, Coffee with creamers, sugar, bottled water (in Limited Quantity) and other tasty condiments are also included. There are lots of great restaurants close by and the beautiful scenic mountain views here are spectacular! A lot of big films have been shot around this area for decades and getting here from the various freeways or backstreets is a breeze. It's a fun studio where artists can get creative and produce incredible results. The nearest surrounding areas/City locations are : Sun Valley, Shadow Hills, Sunland -Tujunga, La Crescenta, Lake View Terrace, Burbank, Toluca Lake and North Hollywood.
View Location
Our Bunker, Warehouse is your Bunker, Warehouse
NEW COVID INFO: Dear MoonHut Fans, We are so happy to be able to offer our space again for your video and photo shoots. We missed you all during the months of the pandemic lockdown. While we were shut down we made some alterations to our space to help everyone stay safe while working here. We no longer allow anyone in our live space, which includes the bathroom. We keep a portapotty outside that is cleaned professionally, and we installed an outside sink for handwashing. We encourage you all to take your breaks outside in our back patio area, where we also have a sanitizing station. Unfortunately, with the pandemic has come extra security issues, and so we have had to board up our back windows on Hut 2, and add more bars. This should not affect your shoots, but the windows no longer open. If you need the privacy of a separate costume changing area, please let us know, and we can accomodate you. Please let us know how we can make your shoot better. I've made a video tour to cut down on one point of contact - though you are still welcome to scout the location.Copy and paste https://youtu.be/ZuFCcvwcTh0 Everyone involved with your shoot will have to sign a covid-19 liability waver when they arrive. Moon Huts are a photo and video location near Downtown Los Angeles, at the end of the 710 Freeway and Cal State LA. The Huts are a readymade and unique property for anyone needing a grunge, dystopian, urban feel. We have no cove, but we do have round walls and a look like no other space in LA. We can also accommodate meetings, rehearsals, set construction, and other events and productions. We have onsite parking and industrial roll up doors with loading docks. ​ The Moon Huts are three WWII era Quonset huts plus studios. Our steel 1947 buildings originally housed military personnel, and have a led a colorful life since then—including as an iron works, a Harley Davidson biker club, a murder and crime cleanup service, and an "herbal" grow house. We are now all cleaned up and ready to serve your needs!​ The space is a total of 4000 square feet—each hut is 1000 square feet. Hut #1 is a cool living/office space. Hut #2 has an interior structure inside that can accommodate lights. Hut #3 is clean and smooth, like the inside of a whale.
View Location
Authentic 1917 Vintage Church and Flex Spaces
Authentic 1917 vintage church featuring original stained glass windows, antique pews, 30' high ceilings, arched aisle ways, a baptismal, beautiful, natural light and other charming classic vintage detail, is available for film/tv/photo/music video/fashion shoots, performances and special events. The spacious 3000 square foot ground floor interior features a green room/dressing area, a storage room off the main entry (perfect for gear and props) and two bathrooms. The church also includes a medium grand piano and a vintage organ, both available for use. A large, multi-use (flex space) is located upstairs, with several blank parceled out areas ready to be set designed! The upstairs space also includes an authentic, vintage Bible classroom, with double/French vintage casement windows and ample natural light. Additionally, there is an unfinished, weathered 2nd building on the property with a side alley and brick wall topped by barbed wire. The disheveled appearance lends itself to an urban street look, perfect for crime or horror shoots (i.e. NCIS, American Horror Story). The outdoors area also features two cottage fronts, large shade trees and green grass. Weather permitting, it's a great area to use for catering, outside seating and social distancing. The total building space available is 9,695 square feet. The total lot space is 14, 259 square feet. You can literally create multiple looks within one space to stretch your location budget. A load-in zone is conveniently located directly in front of the church and there is ample, free street parking for guests right in front of the church. This large, multi-use space offers a lot of potential for creatives and others looking for a unique, unconventional, statement-making venue. This is a diamond in the rough. A gem, soon to be discovered.
View Location
Remodeled 1924 Spanish-Style Home
This charming Spanish-style abode features a perfect blend of historic character, thoughtful details and modern design. Hardwood floors and barreled ceilings create an open and airy atmosphere, while floor-to-ceiling windows bathe the house in natural light, making it ideal for photo and film shoots. The kitchen offers a pantry, custom cabinets + a breakfast bar with seating for four. SS Viking appliances are accented by marble counters, black designer fixtures and floating shelves. The formal dining room enjoys storage and a built-in wine fridge. Three spacious bedrooms, two full baths and a powder for guests complete the interior. And the master suite includes a walk-in closet, en-suite bath and french doors that open to a sprawling yard with avocado and fig trees. We also have a separate converted garage that is perfect for holding talent, hair/make-up/wardrobe and storing equipment. The house has a long driveway that is blocked half way with with a large door, creating a completely private area in front of the converted garage. Features: -Remodeled Spanish Colonial Revival home built in 1924 -Sq ft: 2,085/ Lot size: 6,625 -Homeowner free -Spacious kitchen with beautiful marble countertops, new commercial grade appliances and tons of natural light -Hardwood floors -9' ceilings -Yard (front and back + backyard deck) -3 bed -2 full bath + 1 half bath -Large dining area -Laundry in closet -Gas fireplace -Ring alarm system -2 car driveway + free street parking -Located off the 10 freeway in Jefferson Park. This prime location is equidistant between DTLA and the beach (15-20 minutes to get to either), a short distance to the expo line and within close proximity to popular restaurants like Alta Adams + Highly Likely.
View Location
1920's DARK GOTHIC CASTLE - HORROR OR SUPERNATURAL
Looking for a Los Angeles thrill ride? Shoot high up high in the Hollywood Hills inside a 1926 three floored Spanish Castle, check out the huge collection of rock n roll + cinema memorabilia. This house is ready to shoot in with very little notice. It's a living prop house, celebrating my 30 years behind the camera with Hollywood's best! I have just recently made my listing public, be one of the first to find this treasure! MOST all of my props are available for your production, although much of the artwork is copyright protected and can not be used in any scenes. As mentioned on Giggster.com's website, rates are based on a TEN HOUR SHOOT DAY, any overtime is equal to 1.5X an hourly rate which shall be figured out between Giggster.com and the renter. The Hollywood Sign + Hollywood Blvd are just a TEN minute drive away. Very close to West Hollywood, Burbank and Downtown L.A. also!
View Location
Warm And Modern Open Floor Plan With High Ceiling
ABC, CBS, NBC, Netflix, Hulu, Google, Comedy Central, Fox Sports, Bravo, E! Channel, Food Network, College Humor, Funny Or Die, Condé Nast, Verizon, AT&T, Samsung, DirecTV, California Association Of Realtors, Purina, Clear and Home Depot are just a few of the satisfied clients who have shot here, along with many others large and small! Located across from an open field and overlooking the San Fernando Valley, this private, one story home has an open floor plan that is very production friendly. Large rooms with high ceilings, hardwood floors and recessed lighting allow you to easily customize the house for your particular needs. Or use as is, with it's warm mid-century flair. Four ensuite bedrooms, a 40' main hallway, an open kitchen and generous common living area makes it feel larger than its 3100 square feet of living space. It has a heated pool, fountains, two fire pits and a very usable two car garage for all kinds of production purposes. Easy access and ample parking.
View Location
Modern & Bright, Open Floor Plan, with Spa!
Welcome to our modern style, two-story home located in the Mid-City neighborhood of LA, just two minutes from the 10 freeway. Inside you'll find 2800 square feet of newly constructed open floor plan home perfect for shoots of all kinds in need of a modern, relaxed aesthetic with Mid-century and Scandinavian accents. The total lot size is 5600 square feet. Enjoy immense natural light, 10ft & 14ft high vaulted ceilings, a bright all-white and marble kitchen with hidden cabinet handles, a dining room with marble fireplace seating six, chic living room with sectional, a pink powder room, a peaceful master bedroom with a balcony, housing a king-sized & ensuite bathroom with double sinks, rain shower & spa bathtub, two guest rooms with a queen- and full-sized bed with full ensuite bathrooms, an empty office for hair/makeup and wide plank wood flooring throughout. The back of the home has La Cantina no-show pocket doors that open up to a natural wood deck and outdoor lounge. The backyard is newly landscaped, with a grassy area, and native California grasses. Our 2-car driveway is convenient for loading/unloading production equipment which can be housed behind the gate for privacy. There is ample street parking on our street and the adjacent streets. Our home has many amenities to make your shoot as fluid as possible. There is a wide variety of plants, books, pillows, accessories and mirrors for you to use. The kitchen is full of appliances, gadgets, plates, serving dishes, etc. You may use all of them. Appliances include Vitamix, Coffee Machine, Nespresso. There is no additional fee. OTHER INFO: STREET PARKING: Monday (Eastside) - 12-3. Tuesday (Westside) 12-3. CEILING HEIGHTS: 10 feet in Kitchen and Living Room. 14 feet in Master Bedroom, and Dining Room. 8'3 feet in downstairs bedrooms.
View Location
Aging Retro 1980s Electronics Laboratory
Welcome to the Retro Electronics Lab! Racks of electronics equipment, microscopes, spare parts, soldering irons, and computers make this ideal for your mad-science lab needs! Managed by filmmakers for filmmakers! Fast response times, easy scouting and knowledgeable, film-friendly site-reps. --Scouting-- We are open for location scouting between 9am and 2pm Monday through Friday by appointment only. Off hours scouting subject to availability and additional charges may apply. --Equipment-- While you are welcome to film the pieces on display, they are still considered "in-use" and must be handled, turned on and moved by our site-rep. Any damage to the electronics equipment or lost or missing tools or parts will be charged for as damages. We highly encourage productions to come scout our location. We do not guarantee any specific items seen in the photos above will be available or in working condition. If you don't see or test it on your scout, don't count on it on the day! Come see what it's like for yourself before booking! -- Multi Site Bookings -- Martinsound hosts some of Giggster's most exciting locations including the Abandoned Grungy Apartment, the Retro Electronics Lab and the Grungy Warehouse Stockroom all in the same building! We're happy to offer the convenience of hosting shoots that use multiple sites in our fantastic location! To make things fair, simple and straight forward, here's our multi use booking policy: All multi site bookings will be booked individually. Each must have their own start and stop times and each space will be billed for individually including overtime (if the crew or gear is in the room past the booking, it goes into OT). Each site will be billed at it's standard rate per crew size starting at $100/hr unless otherwise discussed but we will only charge the site rep fee once! Often we will book multiple sites in one day with consecutive or sometimes overlapping crews (just as a studio with two sound stages would book multiple stages per day) and we need to ensure our ability to maximize the space in order to keep our costs down and our prices affordable for everyone! If you require access to the entire building or half the building in one booking, we offer package rates starting at 5 and 10 hours to accommodate your needs. Message us to discuss! -- Booking Policy -- All bookings are on a first come, first serve basis. If you do not have an approved booking here on Giggster your dates are not reserved. Inquiries about the location or coming by to scout the location will not place any form of hold on your dates. We will however provide a soft hold for specific dates by written request only once you've completed a preliminary scout. During a soft-hold we will alert you to other clients requesting your desired filming dates and will give you approximately eight hours to make your formal booking before approving the competing booking.
View Location
60's Vintage Mid Century House
Welcome to Honeymoon Inn, a privately owned film/photo studio that truly is a vintage time capsule! All sets are original, unique and modular. Shoot as is, or tweak and move things around to fit your taste. Unlimited creative potential This space includes: 1) 60's Livingrooms 2) 60's Bar 3) 60's Kitchen 4) 60's Bedroom 5) 60's Den/Basement 6) Honeymoon Room 7) Motel Room 8) Motel Bathroom 9) Motel Office 10) Secondary Vintage Living Room/Flex Set 11) 2 Bathrooms 12) Motel Exterior (Coming Summer 2021) Take a video tour here: https://youtu.be/GJsiZgMkaQw Honeymoon Inn rental includes the following: - Street access for easy load-in / out - Ample street parking
View Location
Sours: https://giggster.com
Best Shooting Locations and Studios for Your Video or Photo Production
From rooftop terraces to sunlit studios, check out these new shooting locations from Peerspace, an online marketplace that offers unique and undiscovered locations for videographers and photographers. These spaces are ideal for music video, commercial shoots, movie scenes, and more.
There are several factors to consider when choosing a location for your photo or film shoot. Figuring out where the sun will be at what time, what the potential sound disturbances might be, and if the public will be an issue (sidewalk, traffic, working restaurant, to name a few). To ensure the location fits your needs, you should also schedule a site visit ahead of time and take your own photos and notes to share with your team. These shooting locations are a delight and worthy of any major project.
Arts District Warehouse
Location: Central Los Angeles, Los Angeles
This eclectic warehouse offers a funky background to any shoot. Plus, five percent of their proceeds go to support Justice Rising International and the work they do to build schools in war and conflict zones around the world.
The Funky Loft
Location: Bushwick, New York
Located in Brooklyn's hip and artsy neighborhood of Bushwick, this funky loft is an artist's dream. It has 4 bedrooms – so that's 4 unique shooting locations in one! The space also features a vintage cherry wallpaper accent wall, 1950's Coca Cola refrigerator, green velvet vintage couch, and one-of-a-kind vintage furniture and props.
Art Deco Lounge
Location: Financial District, San Francisco
Travel back in time by stepping foot into our sophisticated art deco lounge. Plush leather tufted couches, exposed brick and gold foiled wallpaper create a stunning backdrop for your next photoshoot or production.

Urban Bohemian Studio
Location: Walnut Bend, Austin
For an already well styled location, this urban bohemian studio is spacious and transformable to fit your needs. Located in the warehouse district off beaten path, this location provides change of scenery from Austin's downtown.
Penthouse with Skyline View
Location: Central Los Angeles
This penthouse studio is best seen in person to give it justice. It is a stunning 4,800 square foot floor plan featuring polished concrete floors and a semi-open layout with an abundance of natural mid-day and sunset light.
Show Room Studio
Location: Echo Park, Los Angeles
This showroom has been designed by an artist for artists and creatives. Every piece of furniture is easy to move (either light or on wheels) and the whole space is flexible. You can clear it up or keep it as-is for your enjoyment.
Ukrainian Village Artistic Loft
Location: West Town, Chicago
This loft is great for filming and shooting lifestyle scenes and is equipped to set up a seamless, if needed. Bonus: it has amazing natural light all day. This is a light-filled and spacious (1200 square feet) location with 14′ ceilings and exposed brick.
Sun Soaked Urban Loft
Location: West Town, Chicago
With an eye for minimalist design, this spectacular 2,700 square foot loft is filled with natural light. The library shelves with rolling library ladder make a unique backdrop.
Rooftop With Urban Views
Location: Central Los Angeles
Looking for a rooftop for your next shoot? This space with urban views of downtown LA is open and versatile to let your creativity run wild.
Studio With Cyclorama
Location: Central Los Angeles
This production studio was built with the photographer and videographer in mind. It's stocked with all the necessary amenities and more to make your shoot a success.
Warehouse with Vintage Car Collection
Location: Plainfield, Illinois
When you're looking for more than a raw space, check out this unique warehouse ideal for all things production. Complete with vintage cars, motorcycles, and even an Airstream lounge!
Sunlit Industrial Loft Space
Location: Bronx, New York
Located in an artist warehouse, this studio is both quiet and accessible for all production needs. Plus the old-school factory windows offer a flood of natural light to make your subject shine.
Open Industrial Space
Location: Alameda, California
Designed to be versatile, this open industrial space can easily be transformed to meet your needs. Perfect for commercial shoots, photo, film shoots, and more.
Open Photography Studio
Location: Redmond, Washington
If you want your subject to be front and center, choose a simple space like this open studio, great for both photo and video shoots.

Unique Interior and Exterior Production Space
Location: South Los Angeles
Finding a space with equally unique indoor and outdoor space can be challenging, but this production space has it all. With dramatic windows, a grand piano, and even a claw-foot bathtub, the grand interior matches the expansive exterior perfect for indoor and outdoor shots.
These shooting locations are amazing resources for collaborative creatives looking for an incredible setting, whether that be for a movie scene, a workshop, a music video, or a fashion shoot!
Tags: BTSLast modified: July 7, 2021
About the Author / Stephanie Wong
Stephanie Wong is a Content and Social Media Manager at Peerspace, the leading global marketplace for booking meeting, event, and production space. When she is not busy writing, you can find her practicing yoga or trying new restaurants in San Francisco.
Sours: https://www.borrowlenses.com/blog/best-shooting-locations-production-shoot/
Popular video shoot spaces
GLASSHAUS is the premiere location for commercial, fashion, film and photo productions in New York City. INTERIOR: 2700 SF across three levels, featuring a living room with 17' ceilings, a recording studio with baby grand piano, a billiards room, a rich collection of modern art, a chef's kitchen, 2 beds and 2.5 baths. Floor-to-ceiling windows provide beautiful sound-eastern light GARDEN: 1500 SF across two levels of lounging and dining with gas grill and multiple seating areas GARAGE: 120 SF with street access directly into the home, excellent for equipment loading, storage, staging, and crew catering BOOKING REQUIREMENTS: – COI in excess of $1M – Security Deposit of $1K – Location Agreement & Release
My space is in perhaps the most venerable building in Harlem. Built in 1901 it is an romantic and classical building with a gorgeous interior courtyard. The apartment is actually an intimate art gallery. Clean, uncluttered and warm gleaming light-filled rooms.
Now this amazing space is available to rent for the public ; For corporate events, fashion show, photo/video shooting, exclusive private party and events. It's a glamorous loft with full of art collections, including Picasso, Basquat paintings and vintage furniture and is beautifully decorated by curators of MoMA. It's 1st floor street level, two story loft space, total 3000sq/f, 19f high ceiling. First floor is living/dining/gallery/lounge. Below floor is two private rooms with another lounge area. It's originally made for an exclusive private art club for VIPs in art. We still do high end art-related events and shows for the members. We can either simply just rent you our space and you'll do the rest or we can help organize your special event as per your request (separate fees). Our space is in the middle of an artist community and in the coolest spot where all of the parties and music scene are.
Jupiter House
New York | Red Hook
$75 per hour
31Responds within 5 hours
About our space: There are many plants and unique art including an astrological clock that we have made and collected over the years. We custom built the space and hope that you can feel the care put into the flow and look of the space. We require a $250 security deposit in addition to the cost of the booking. The deposit will be fully refunded by us within one day of your booking, provided there are no damages to the space or extra time. COVID 10: Masks are only required to be worn by unvaccinated people, and those on camera may remove their mask during their stay. We do not allow any drinking of alcohol in our space with making prior arrangements to hire one of our staff members to be present. 11-15 people is charged at $125ph.
This unique 2000 + sq. ft space offers so much diversity with it's 25 foot ceilings, open floor plans, sky lights, loft areas, great acoustics, an incredible appointment of old foundry art, and a history that embraces all who enter the space. The space has been used for film, photography, live theater, operatic performances, concerts, corporate events and a host of other private events. As this was a former foundry, the building is equipped with commercial/industrial electricity. All rentals include setup and tear down time.
This is the quintessential bright warehouse LOFT in Brooklyn, with amazing natural light and many different areas to use as different backgrounds. You can see a 3D virtual tour of the space here: https://my.matterport.com/models/8aiWPWsLMuS?section=media&mediasection=showcase There is a big living room area, a bedroom, a backstage room and a bathroom. The space is HUGE and able to host comfortably up to around 30 people for a production (films, photo shoots, commercials, etc). The completely windowed wall is facing South which gives the most perfect natural light all day long. The curtains can be open or closed to avoid shades moving. Most productions teams don't even bring lighting, the natural light is more than enough for most projects. On the main area -living room- there are all sort of scenarios that can be used as different backgrounds: A fully equipped renovated open kitchen, a dinning room area, a living room chill area with couches, a hammock and a swing, a projector, a piano and a desk area. Every corner can look like it's a different space. The bedroom is a double sized bedroom, also facing South East with one whole wall as windows. A Queen Size bed, a swing, a mirror and some lovely bedroom decor. With a lot of space to maneuver for good angles and beautiful natural light. We also have a backstage room that can be used as a changing room, makeup, props storage, and even to take pictures in the dark as it's a fully dark room. The dimensions are 16'78'' x 9' and there is a desk, mirrors, a rack, and some useful props. There is also a a cute entrance with a world map and a bench + a good sized bathroom - all black and white. We are on the top of the building, there is a massive elevator that can fit anything in one go, and we are facing a church, so the space is very quiet as there is not street noise. The apartment has been recently renovated by Lucia Puron (amazing interior designer) with a beautiful design featured in VOGUE and many other magazines. At the top of the building there is a HUGE rooftop with hammocks also available upon request only with an extra fee. You can see Manhattan and Brooklyn, and during the summer this place is the venue for many parties and chillout sessions. (This is not included in the rental, please ask about availability and rates) RULES - PLEASE READ -No parties are allowed on this space. -We have a no shoes policy: the crew can wear shoe covers / booties or socks. The talent can wear shoes only while on camera. -All props and equipment must be appropriately padded to avoid scratching the wood floors. -Take pictures before starting so you know where to put things back. -Everything must be put back on its original place. -All furniture can be moved and re arranged except for the piano and kitchen appliances. Please lift and do not drag. -The upper lofted areas are off limits. Also the closets in the bedroom. -If you are using the bed, please bring your own bedsheets - queen size. -Since Covid we do not provide hand towel in the bathroom. Please bring your own disposable ones. -Pets are allowed on a case by case basis. -No smoking or fire making.
How it works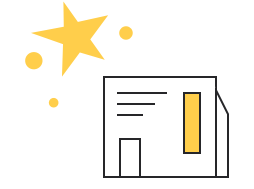 Find the perfect space
Browse the marketplace and tailor your search to your activity needs.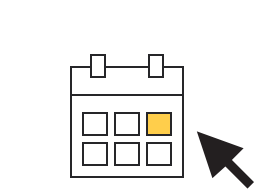 Book it with ease
Once you find a perfect match, book the space and pay online through our easy-to-use payment system.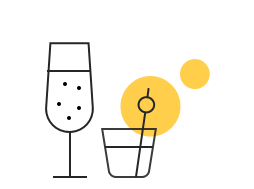 Meet, make or create
Create a memorable experience in a memorable space, and enjoy!
Find video shoot spaces near you
Bronx New York, NYBrooklyn New York, NYDowntown New York, NYDumbo New York, NYManhattan New York, NYMidtown New York, NYNew York, NYQueens New York, NYUptown New York, NYWilliamsburg New York, NYBay Area San Francisco, CAMission District San Francisco, CAPresidio San Francisco, CASan Francisco, CASilicon Valley San Francisco, CASoMa San Francisco, CABeverly Hills Los Angeles, CABurbank Los Angeles, CACulver City Los Angeles, CADTLA Los Angeles, CALos Angeles, CASanta Monica Los Angeles, CAWest Hollywood Los Angeles, CADowntown Miami, FLFort Lauderdale Miami, FLMiami, FLSouth Beach Miami, FLWynwood Miami, FLChicago, ILRiver North Chicago, ILRiver West Chicago, ILWest Loop Gate Chicago, ILWest Town Chicago, ILAtlanta, GABuckhead Atlanta, GACastleberry Hill Atlanta, GADowntown Atlanta, GAGrant Park Atlanta, GAMidtown Atlanta, GAPittsburgh Atlanta, GAVirginia Highland Atlanta, GA
Sours: https://www.splacer.co/rent/location/video-shoot
Locations video shoot
London Apartments

35 Locations
From Cook Books to VOGUE
Over the years we have and continue to work with some of the world's best-known brands. From supermarkets to interiors brands, and cook books to the worlds most highly regarded fashion publications… There isn't anything we haven't covered. Our team has years of experience sourcing and organising locations for the most complex of briefs, and we love the challenge that this brings each day.
What makes a great shoot location?
A successful location isn't made simply by great style.. SHOOTFACTORY locations are carefully selected for their suitability, and we take into account our clients needs along our knowledge of the industry to ensure that our portfolio includes only the best shoot locations available in London and the rest of the UK.
Do you have a great property?
If you're the owner of a great property and you think that this is something you might enjoy, then why not 'register your property'.
Contact us
If you can't find what you're looking for when browsing our site, please pick up the phone and have a chat with one of our team.
Sours: https://www.shootfactory.co.uk/
10 Tips for Shooting in LOW LIGHT!
Are you in the film, TV, photographic or media industries?
Do you require film location properties for on online commercials, films, TV, press and PR events, fashion shoots, music videos, or require specific shoot locations to promote your product or service?
If you're a location manager or a decision maker in any of these sectors, we love to hear from you. Call or email us and we'll be pleased to take away your stress and match your location needs with our extensive location library of film-friendly properties.
Are you a potential Location Owner?
Have you ever thought of hiring your property for filming? This could be a warehouse, a rural location, a run down or derelict building, your home, even just a room within your home.
Read more
Here's why we're the No.1 choice for Film Location sourcing:
*Location Scouting is a 'value-added' service
Find out more about how we'll find you the perfect film location
Generate extra income by hiring your property as film, video or photoshoot location
Our clients are film, video and media companies. They're looking for exactly the right location for their next production. This could be a music video, a fashion shoot, a scene from a TV series or movie, in fact, it could be literally any filmed requirement that needs an appropriate location property to host it at.
Registering your location is free. Our clients will pay a fair rate for the right film location, and our location adviser team will ensure that our owners can expect an exciting, financially rewarding, and supported experience. Find out more on our Owner Registration page.
With so many prime film locations in our database to choose from, many of our clients choose to send us their location brief to take advantage of our free shortlisting service. When you choose this service, our team works hard to find you the right film location property that meets unique specification and budget and then provides you a shortlist of hand picked locations. Contact us today with your requirements. Sign Up for Free
"One of the best shoots I've done"

Thankyou Tim. The video will be released on 13th October so I'll definitely send you the link. Thanks a lot for your help it was one of the best shoots I've done!


Music Artist
Great Kitchen Shoots

I'm really pleased that we selected UKFilmLocation.com as a partner to promote our Kitchen. We've had amazing shoots (Commercials, Product shoots, Music Videos etc) and l have more in the pipeline. Working with this agency has been an absolute pleasure. Highly recommended!

Sara LON1656
I have been working with UKFilmlocation.com for a number of years, with no regrets. They are always professional and will go the extra mile to accommodate. I get regular shoots and I can always rely on Tim and the team who ensure the professionalism of the shoot. Importantly, I'm happy to say in the few occasion where there were little problems with neighbours or small damage, everything was dealt with by the team smoothly and with no hassle. As an add on, I find that payment terms are much better than with other Agencies. Thumbs up, my favourite Location Agency by far.

Claudia LON1744
It's been a pleasure working with UKFilmLocation.com. Super professional and very friendly, they have helped me generate extra income with my property with none of the headaches. I feel that they understand the potential of my house as well as the requirements of their clients and match them perfectly. History has proven that if i get a recce, i get a very good chance of getting the job! No time wasted neither for myself nor their clients ! The clients are always well informed about the house, the rules… no surprise! I am thrilled with their service, and I highly recommend them to anyone considering making extra $. Stephanie LON2168
Highly Recommended

Personally, I really like that UKFilmLocation.com contracts are transparent. They communicate effectively, and pay without any fuss. They are a pleasure to deal with, and they've provided us with many high value shoots. Long may it last! Good Job!

Elka SE1245
Very Happy Owner!

I'd really like to congratulate you for your location agency - to me it is the nations best agency! The service and the level of communication I have received in all our shoots is simply incredible. You work really hard to make both clients happy and meet their project needs. I have used many other agencies in the past but nothing like in your comparison . My first preference would always be given to your company!

Namisha SE1297
One Stop Shop For Locations

Tim and his team are always our first point of call for locations. They speak to us to determine our requirement, then work very hard to deliver location options that work for our budget and often challenging timescales. We're pleased to have them as a reliable partner! K (Music Video Director)
A Specialist Agency For A Specialist Location

Our underwater film tank takes a special partner to fully understand how to promote and sell time here. Tim's team have taken the trouble to not only understand the location layout, but to delve into the specialist world of underwater filming. Client feedback about them is great when we receive shoots here, and our experience with UKFilmLocation.com has been nothing but positive.

Simon LON1721
Longstanding Relationship

We started working with UKFilmLocation.com in 2010 when deciding to offer our Fort location for film shoots. We needed a specialist partner who would take the trouble to really understand what we offered here, and Tim's company invested in us hugely. We've had Ellie Golding, David Hasselhoff and many more celebrities' film at our property, and it's been great to meet them all. Thanks for everything!

Christine LON1400
We Can't Believe It Was So Good

Thanks so much for arranging the Saatchi shoot at our house this week. They had quite a few people, but they were all lovely, and they left the house exactly as they found it -which was a huge surprise to us! You know it was our first shoot, but your support was really helpful and gratefully received. It all went exactly how you said it would, even the payment process. Many Thanks!

SN LON3068
Great First Experience

Working with Tim was really straightforward and also a pleasure. He kept us up to date with the booking and with this being our first booking, really helped explain the process and put our mind at ease. At the end of the day, Tim rang to see how it went and we even had the payment in our account by 9pm that day.Overall, a fantastic experience, and id definitely do again.

SH NW2610
2017 © All Rights Reserved.
Sours: https://ukfilmlocation.com/
Similar news:
I know what I'm doing, she assured him, handing him the quadrant and the new course map. Stormy commanded that the prisoners be taken off the deck and locked in the hold, then glanced at the instrument in his hands and frowned. Instead of a course that would lead them to an island hideout, the markers were set on a course that would take them back to New Guinea. Long route through Greenland.
426
427
428
429
430